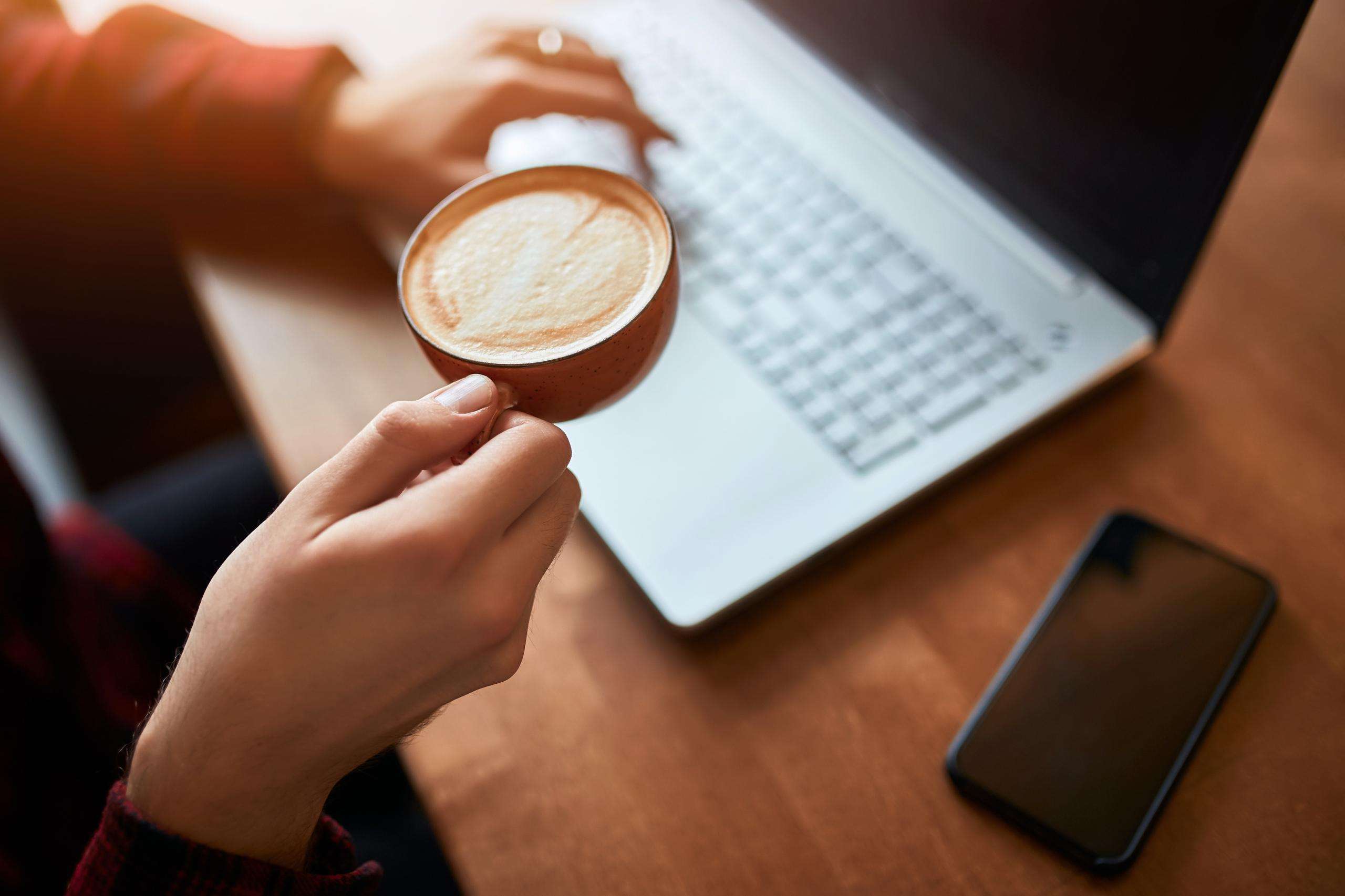 Did you know that the average person spends over 90,000 hours of their lifetime working? This makes up around
It happens every year. You are invited to a last-minute Halloween
In 1984, Lashings Bar was challenged to a game of cricket in the famous Mote Park…
Founder and CEO of Umii, Georgia Wheadon, launched her app to try to combat on-campus isolation, a nationwide…
Real Business recently sat down with Keri Jamieson, founder and director of KeriKit, to talk about…
Real Business sat down with Michael Lillelund and Shaun Houghton from My Gold Platform, the bespoke…
The online shopping boom has almost doubled activity in the shipping and distribution sector over the…
SME brands might be at risk of trademark trolls, brand clashes, and unexpected court battles. We…
The UK is fast becoming one of the biggest markets for Halloween, so what ghoulish goods…
When it comes to small business owners, a lot of the time they want to try…
"Perfection is the enemy of progress" is a famous quote by Winston Churchill, and this quote…
Many people are considering whether now is the right time to set up their own business….
There are many reasons to start a career in corporate video production. Making videos is one…
Many people think that the hardest part of bringing a new product to market is the…
Entrepreneurship can be extremely rewarding. The opportunity to be your own boss, making money doing something…
The spooky season is the perfect time of year for SMEs; it's an exhilarating window of…
Serial entrepreneur and founder of The Webinar Vet, Anthony Chadwick explains the benefits to having a…
Entrepreneur, author and educator, Eloise Skinner, talks through what you can do as a leader to…
Saturday 16th October 2021 is World Food Day. Yes, a day to celebrate the beautiful thing…
Independents have been having somewhat of a revival over the past two years, namely due to…
Last night we saw the worst Facebook outage since 2008, only this time round, many of…
Over the last eighteen months we've experienced unprecedented change, affecting the way we work, communicate and…
You may have seen the long queues forming outside UK petrol stations over the past 72hrs….
Last Summer we prepared ourselves for a job crisis, instead businesses are struggling to fill positions….
Reading the latest business headlines makes for rather a surreal experience now. Previous predictions of financial…
Airto Vienola, CEO of Arex Markets discusses how SMEs can integrate alternative finance, and how we…
Why did we start Real Business?
It's generally tough out there for small and medium sized businesses so every advantage you can get over your competition should be welcomed. With a rapidly evolving SEM landscape, you need to stay abreast of what's happening – and that's where Real Business comes in.
We provide SME news and insight for small business owners, entrepreneurs, start-ups and those connected with them. Knowledge is power and never more so than when it comes to business.
Whether you are looking for small business news in the UK, economic trends or regulatory development affecting SMEs, we provide that in spades. With a wide network of insider knowledge, we are able to provide you with the information, analysis and insight that affects all SMEs.
We aim to support small and medium sized businesses within the UK through useful content that is beneficial to them. If you are seeking quality information to make a success of your business endeavours then we are here for you.
It's not all just about key business matters such as personal finance, company, financial and economic news, or analysis of markets. We can offer you inspiration, whether in the form of inspirational individuals and their success stories, or inspirational quotes from business leaders and those from whom we can all learn a little.
We're all about encouraging the UK's entrepreneurial spirit. We'd love to hear from you, especially if it's to share your own secret to your business success.
For the latest business news in the UK and other SME news, analysis, business insight, inspiration and more, trust Real Business to be your key source. We make sure we speak in plain terms, and where possible, avoid the business jargon that at times can be a turn off.
If you are a new start up or relative newcomer looking to make your way in the business world, we'll provide a wealth of insight to help you get up to speed in business matters. Our job is to make a difference and that starts with those who really need us at the start of their entrepreneurial journey.
For the more experienced business-minded individuals, we'll continue to be a source of inspiration and education, and provide you with actionable information that you can apply to your SME life. As a highly read business resource we know we make a positive difference to our readers and their business outcomes, and we'll continue to do so.