Real Business showcases small businesses that have exemplified innovation in 2020 on their outlook for the year ahead.
Please use the list below to flip through each business story.
Nextatlas
Mario Coletti
Managing director, Nextatlas
Company overview: Trend fore-sighting platform
Company location: London
What have been key challenges for your sector in 2020?
Challenge 1: keeping momentum and staying in touch with clients in moments when focus and priorities have completely shifted.
Challenge 2: Balancing internal resources, remaining motivated, motivating and encouraging team members while adjusting to new practices and ways of working.

What are the biggest lessons you have learned as a business this year"
Lesson 1: The end of short-termism. For many years, corporations, mostly their management, have been focused on short-term objectives, immediate results, on the assumption that business would go steady for as long as they were in the job. This has weakened organisations' capability to cope with sudden changes, to apply an emergency plan, to provide clear directions to their people. This is true both for the government/public sector and the private sector, and in both cases, has made clearer and more evident the difference between good leadership and no leadership. Learning: ensure you have a clear long-term vision and a ready to implement 'plan B' in the back pocket in case things suddenly get worse.
Lesson 2: Purpose is not just a buzzword. For years the need for an ethical purpose within a business reason to exist has been evangelised, and often seen as a 'nice to have' – a sensible and responsible thing to have in a brand manifesto. But when the world falls apart around you, certainties are no longer certain, needs go back to the survival basics of the Maslow pyramid, and brands without purpose very quickly become disposable and redundant, along with their business. Learning: as the impossible can always happen, beliefs become an essential part of the survival kit.
What key innovations have you seen in your sector in 2020?
Innovation 1: As necessity is the mother of all inventions, the main innovation is about "fast learning to do without" – so, having nothing to do with "things", "devices" or "technology", the key innovation has been about 'behavioural change"; adapting quickly to remote working, changing routines, adapting to new spaces, living and sharing with our families instead of our colleagues, as well as learning to spend long periods without seeing loved ones, friends or acquaintances.
Innovation 2: The adoption of already existing solutions, such as the use of AI and SM data instead of traditional market research methodology, has been accelerated by many factors caused by the pandemic, such as data scarcity or different data provenance. The pandemic has limited innovations that are sparked by working closely with others, has highlighted the need for 'less' and accelerated the adoption of solutions that were struggling to flourish due to resistance to change.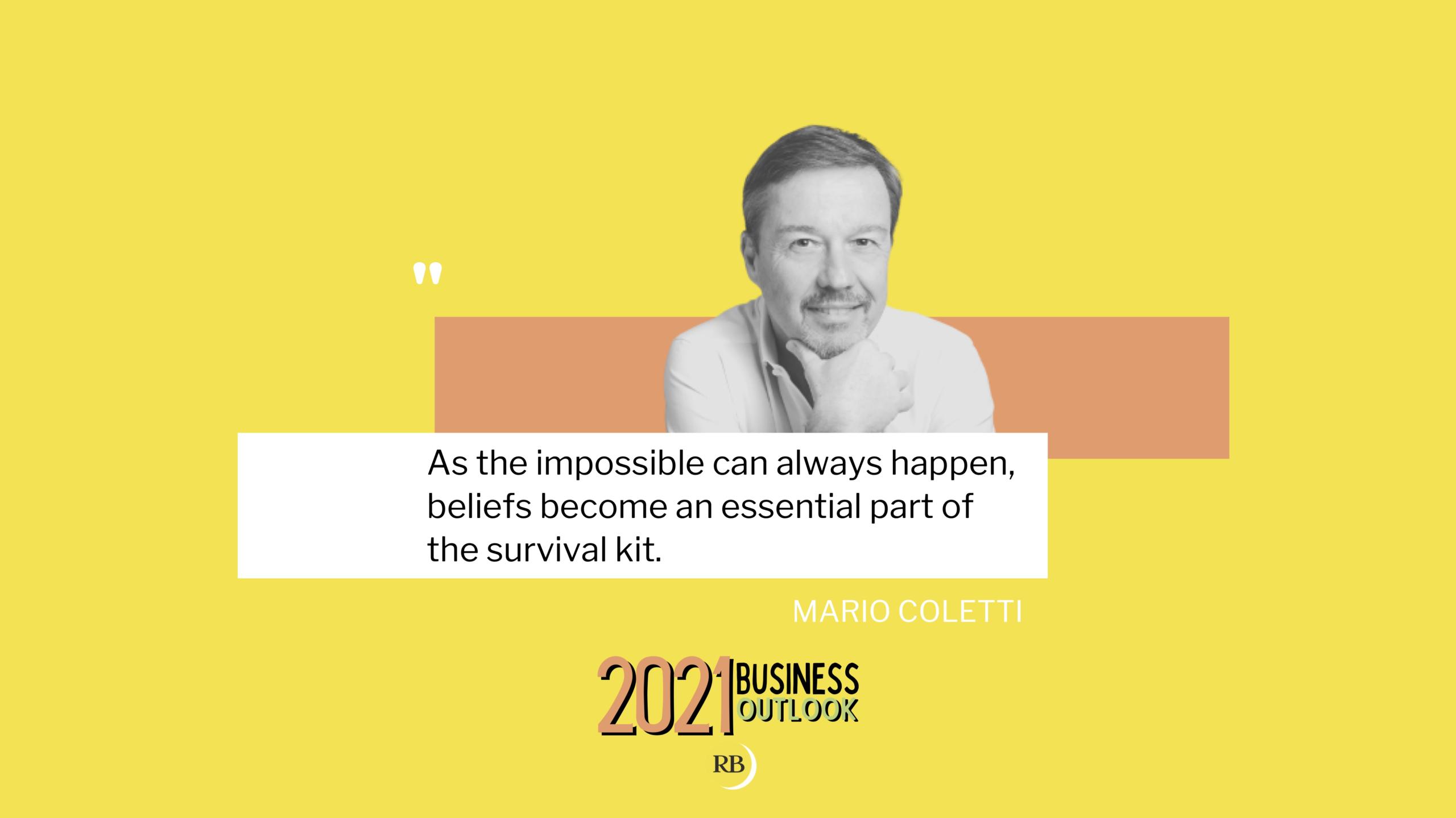 What are your predictions for your sector in 2021 and beyond
Prediction 1: The rise of trend predictions. We can expect the growth in demand for more sophisticated forecasting tools, that are not just projecting historical data but can analyse multidimensional factors, including behavioural and ethnographical, in order to increase demand management both for the short and the 'very' long term. e.g. what will be the next six months x consumption, and when, and what will be the 'next pandemic'?
Prediction 2: Goodbye offline, but Cybersecurity paramount. As work will become ubiquitous, the same will need to happen for working tools. But as safety and data security are at risk, there will be an acceleration of user-friendly secure solutions to protect privacy and data confidentiality in general.