Real Business showcases small businesses that have exemplified innovation in 2020 on their outlook for the year ahead.
Please use the list below to flip through each business story.
Attic Self Storage
Frederic de Ryckman de Betz
CEO and founder, Attic Self Storage
Company overview: London-based personal and business self-storage provider with a difference
Company location: London
What have been key challenges for your sector in 2020?
Challenge 1: Our people have been both our greatest asset and our greatest challenge. Our greatest asset for supporting us, and each other throughout 2020. But a challenge, because keeping people energised, motivated, positive and generally mentally healthy through the ups & downs of Covid-19 has not been easy. That's particularly the case when you consider that everyone, at every level in the organisation has been affected by the pandemic in some way.
Challenge 2: Keeping the machine moving! 2020 has brought many challenges to many people in many industries. Our business relies on a steady throughput of new site acquisitions, building these to a timetable, and then leasing them up in a predictable way. Site acquisitions have been all over the place, construction was halted, then started, then halted, then started again but with conditions. Planning new store launches, including staffing and marketing, is rendered much more difficult when the sand under our feet keeps changing.
What are the biggest lessons you have learned as a business this year"
Lesson 1: People can be remarkably resilient and adaptable. We have a great team. When the first lockdown happened, our business reacted quickly to put in place the processes, systems and controls to enable us to keep trading safely. The speed with which the team adapted to working from home, using new technology and respecting a new process was revelatory. Perhaps we underestimate our own capacity to deal with change.
Lesson 2: Investment in technology, done properly, is almost always a good thing. We have been investing in our digital and online technology steadily since 2016, increasing the pace since our funders, Metric Capital, came on board. That tech meant we were able to adapt to the requirements of trading through a pandemic, and to do so quickly. It's doubled our resolve to continue to push the boundaries with digital.
What key innovations have you seen in your sector in 2020?
Innovation 1: In self storage, there has been a rapid move towards online check-in throughout 2020. We witnessed this with a wry smile, having made the move ourselves in 2016, but better late than never! Self storage is not known as being a forward thinking, innovative industry so we welcomed this meaningful step, and hope for more to come.
Innovation 2: The use of electronic locks has also seen a sudden increase through 2020. These enable customers to access their storage units 24 hours a day, using an app on their phone to open our gates and ultimately their storage units. Combined with online check-in, you have a 100% contactless move experience, which customers have found reassuring.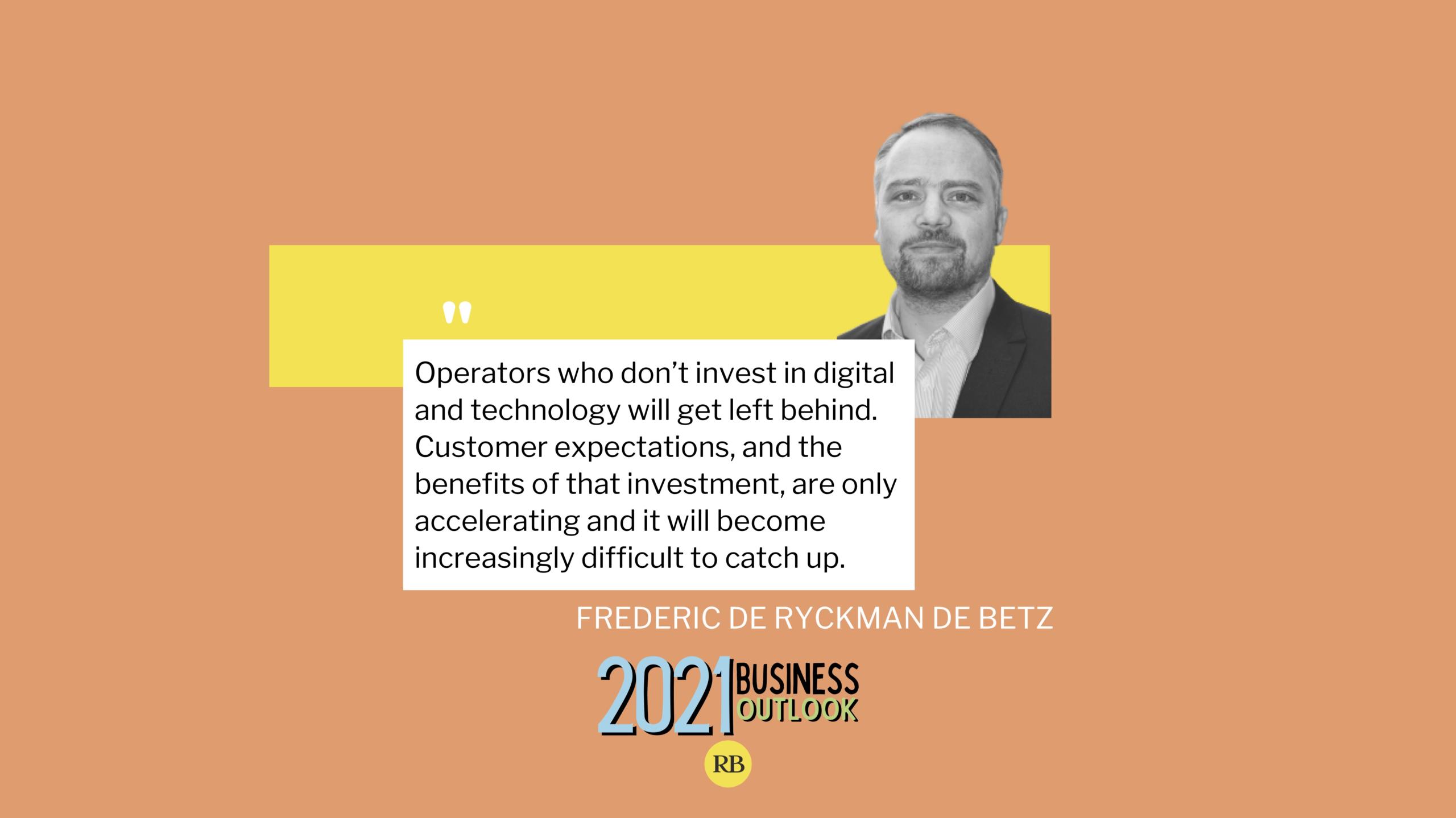 What are your predictions for your sector in 2021 and beyond
Prediction 1: 2021 will see strong growth in our industry. Self storage has performed strongly throughout 2020, proving once again the resilience of the sector through various economic downturns and challenges. Underpinned by strong asset values, we have seen institutional investor interest grow significantly and there is now a lot of capital looking to get invested. Expect that to manifest itself with an acceleration in supply.
Prediction 2: Operators who don't invest in digital and technology will get left behind. Customer expectations, and the benefits of that investment, are only accelerating and it will become increasingly difficult to catch up. I expect operators for whom this is all rather too much simply to exit to the more sophisticated ones who get it.
What are your new year's resolutions?
With any luck, 2021 will afford us better opportunities to achieve our resolutions! For me that means getting more than 3 months in the gym in one stretch, and taking more holidays with the family. I also aim to work from home 2 days a week and make it home by seven thirty every evening to see the kids. Why not, something good has got to come out of Covid-19?