Real Business showcases small businesses that have exemplified innovation in 2020 on their outlook for the year ahead.
Please use the list below to flip through each business story.
breathe ilo
Bastian R'ther
CEO, breathe ilo
Company overview: breathe ilo is the world's first fertility tracker that uses breath analysis to identify a woman's ovulation pattern and fertile window in a way that is easy and comfortable. The brainchild of Professor Dr. Ludwig Wildt and Dr. Horst R'ther, breathe ilo is a small handheld device synced to an app that reads the breath's CO2 saturation to determine where a woman is in her cycle with incredible accuracy and can be done at any time of the day. Launched in 2019, breathe ilo is an Austrian female empowerment tech start-up on a mission to break the taboo which surrounds speaking out about trying to conceive and cycle tracking.
Company location: Austria
What have been key challenges for your sector in 2020″
Challenge 1: For any health tech company generating study data became a more difficult challenge in 2020 due to COVID. On the one hand it was harder to find test persons willing to see the clinical partners frequently. On the other hand, medical institutions could provide less focus to support clinical research as a result of increased workload due to the pandemic and the increased safety measures.
Challenge 2: Another important challenge for FemTech/HealthTech companies is the limited physical access to medical experts via conferences and fairs. Broad trust and support by healthcare experts is an important success factor for new innovative healthtech products. Limited access to these important stakeholders due to the cancellation of conferences, congresses and fairs was a limiting factor for market access of new innovative products.
What are the biggest lessons you have learned as a business this year?
Lesson 1: Keep your business always ready to dynamically react to a major change in market circumstances. A pandemic like COVID-19 is a great example for such a major change. However, with the constant increasing speed in implementing radical new innovations to the market, companies will be faced several times with such tremendous changes in the future.
Lesson 2: While physical meetings and physical presence might be of importance for certain important business meetings, there is a great variety of processes, projects and tasks that can be done fully remote. Being aware of that can entirely open the opportunities even for small companies to look into global talent when recruiting staff, but also when looking into partnerships.
What key innovations have you seen in your sector in 2020?
Innovation 1: We have seen a trend of innovations to help women to integrate pregnancy better in their career path. Either by growing demand for products like breast pumps etc. that allow a faster re-integration in the job after pregnancy or by company provided pregnancy plans to allow more flexibility during this important phase in life.
Innovation 2: 1 in of 5 women is affected by mental health problems such as depression (compared to 1 out of 8 men). As a result wellness & health applications for mental treatment and well being for women are heavily on the rise. (e.g. Calm, Bellabeat, happify)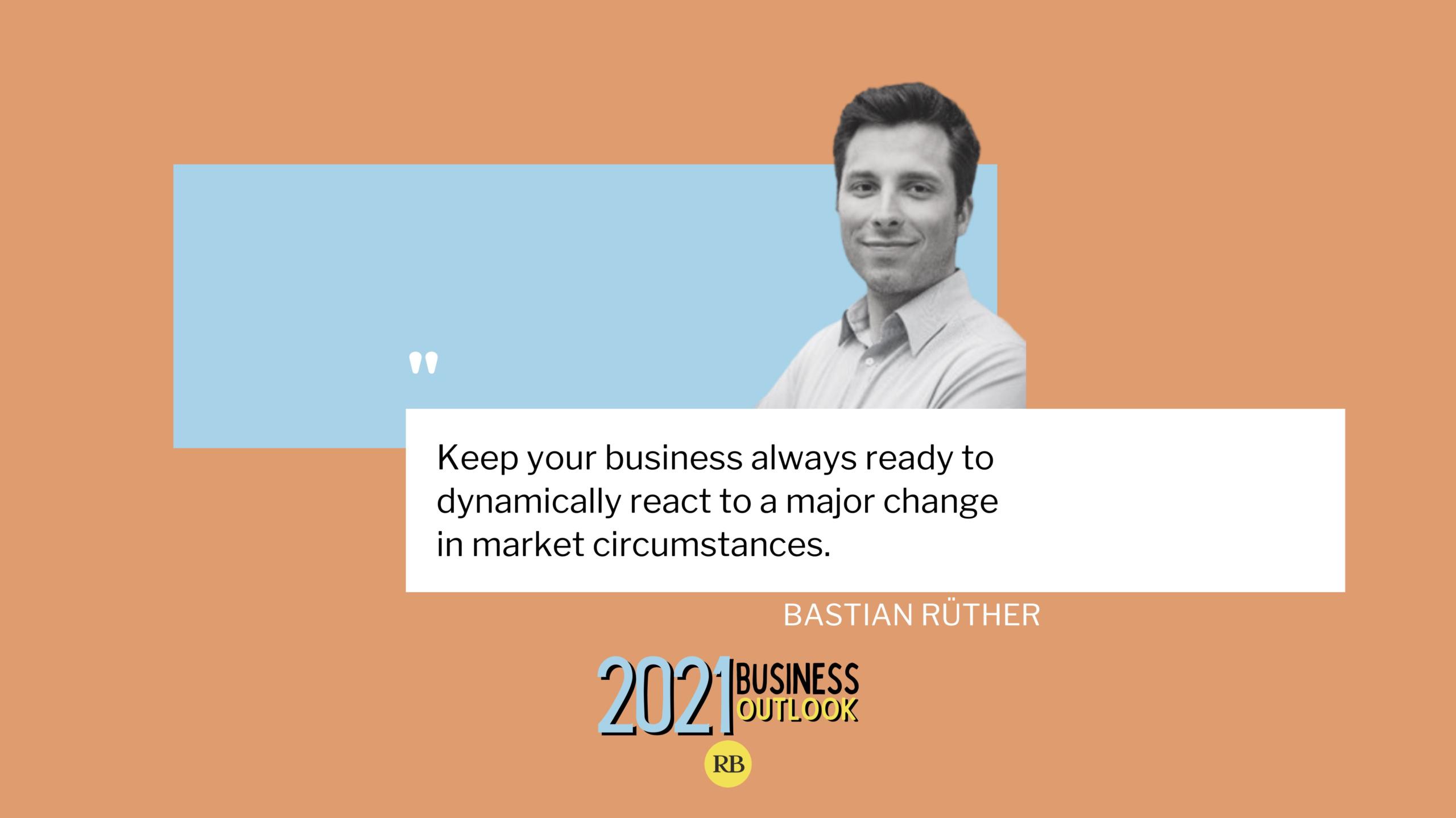 What are your predictions for your sector in" 2021 and beyond
Prediction 1: With femtech being forecasted to become a very important future market we expect the industry to grow in yearly double digit growth rates in 2021 reaching 50 billion USD market volume in 2025.
Prediction 2: We expect femtech to become one of the top attractive fields for investments. As a result, some of the global leading VC funds will declare femtech to one out of their top 3 investment focus areas in 2021.
What are your new year's resolutions?
To help at least three times more couples on their desire to conceive than in 2020. Furthermore, to further develop breathe ilo for the application for women with cycle disease such as PCOS.