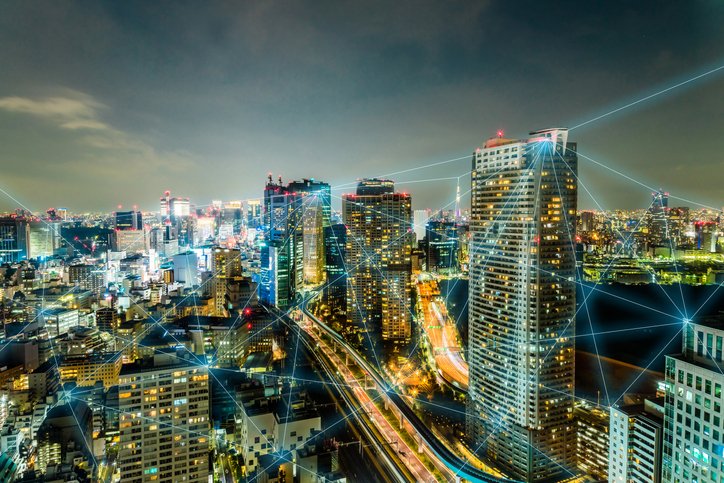 5G, the next generation of mobile internet connectivity, is on its way and the UK?s leading carriers (EE, Three, O2, Vodafone) are beginning to make strides to implement the technology. Carriers have invested approximately ?1.4bn in 5G spectrum, and an O2 commissioned survey found the infrastructure will boost the UK economy by as much as ?10 billion a year. The investment is an indication of how vital the technology will be to enabling many advances for the UK economy. From greater automation to seamless connectivity, the tie up with the Internet of Things (IoT) can lead to endless possibilities.
What are the carriers doing to prepare for 5G?
EE recently announced it will be launching 5G across 16 UK cities in 2019, whilst Vodafone, Three and O2 are likely to launch their services the year after. Although this sounds very exciting, a full rollout of the new technology in 2020 is a best-case scenario.
Like the industry witnessed when 4G came onto the scene, there will be early adopters of the technology, but we likely won?t see significant change for a few years.
As carriers will be rolling out their initial services on different timelines, they will continue to test their performance to ensure infrastructure is sound and so that when a full rollout is planned, 5G can serve emerging technologies and the expected increase in demand for capacity, speed and connectivity. There are three top benefits that 5G will bring: faster data speeds, lower latency and increased connectivity. What could this mean for businesses across the UK?
Faster data speeds
To clarify the vast improvements, it?s easiest to compare data speeds with current 4G levels. Using 4G, downloading a high-definition movie might take 10 minutes, but with 5G technology this could take a matter of seconds. In practice, this allows for the seemingly instant transfer of data, allowing businesses to work quicker and more efficiently. Increased productivity will, of course, benefit businesses greatly and enable SMEs to achieve economies of scale at a faster rate. For example, if a company is operating a fleet or field force, there is opportunity for video conferencing to keep them connected when they need help or when the business manager needs an update.
Lower latency
Latency refers to the response time between a user request and an action being taken by a simple function, application or machine. 5G will provide lower latency, and in turn substantially reduce lag, which could usher in a new age for the manufacturing sector. Smarter factories will be able to process more information, react quicker and create more products at a potentially cheaper cost. The harnessing of data continues to be a contentious issue; however, 5G means that it will be incredibly easy for small businesses to collect vast swathes of data on their operations. Advances in IoT devices that enable this data collection and the democratisation of analytics software are happening in tandem, so SME managers will soon be able to catalogue much of what?s happening in their business and be provided with suggestions on how to improve efficiency, make savings and/or sell more products and services.
This will also be a key factor leading to autonomous vehicles becoming a reality, as they can react quicker to changes in their course.
Increased connectivity
Greater capacity will allow for more devices to join the network and communicate with one another at the same time. This paves the way for the IoT to connect our ever-increasing smart world. A contentious issue in the UK has been access to good network connectivity in rural areas. Although 5G?s introduction will primarily benefit highly populated urban areas, this will in turn liberate capacity on 4G and broadband, allowing rural businesses and communities to thrive. As a result, we could see a resurgence in small businesses across the UK, generating more competition for both labour and business. If we take geomarketing as an example, the vastly improved connectivity will present better opportunities to target consumers with the appropriate message, product and service.
From an infrastructure point of view, greater connectivity can lead to improvements in the transport network, again strengthening rural areas and their capabilities to serve their networks.
5G will make many emerging technologies a reality, and it can truly revolutionise the economy. It will liberate many businesses that have to currently contend with network challenges, allowing us to live in a more ever-connected world. As the full rollout approaches, businesses will need to identify how they can best take advantage of the new connectivity, so that they?re not left behind.
Kevin Hasley, head of product at RootMetrics and executive director of performance benchmarking at IHS Markit.
Share this story