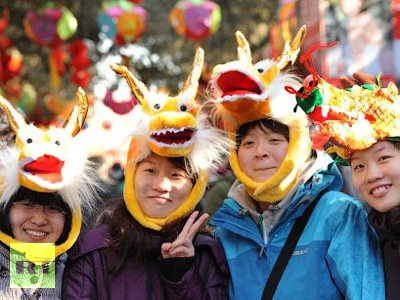 Britain?s exports to Europe have been weakening as the Eurozone???its biggest trading partner???flirts with recession.
According to the Office for National Statistics, export volumes to the EU fell 2.4 per cent in February. Meanwhile, there was an 8.2 per cent decline in exports to countries outside the EU. If British businesses are to meet George Osborne's target of doubling exports by 2020, then
studying a foreign language should be compulsory
until the age of 16, says the British Chambers of Commerce (BCC). The BCC has also called on the government to offer companies tax breaks in exchange for giving their staff language training.?And it wants to see international business exchange schemes, which allow workers to complete placements abroad. French is the most commonly spoken language, with 73 per cent of business owners claiming some knowledge. However, only four per cent are able to converse fluently enough in French to conduct business deals.
Atroce!
The figures are even worse when it comes to Chinese. According to
The Economist
(and others),
China will overtake the United States
as the world?s largest economy in 2019. But just four per cent of British business owners claim any knowledge of the language. Scaling the Great (business) Wall of China is going to be tough without the right lingo. ?Encouraging companies to boost foreign language skills with incentives like tax credits is just one way of making sure we continue to export the best British products and services around the world," comments?John Longworth, director general of the BCC. ?A renewed focus on language skills at school, as well as helping companies forge new connections overseas, could help ensure that current and future business owners are pre-disposed to thinking internationally.?
Share this story