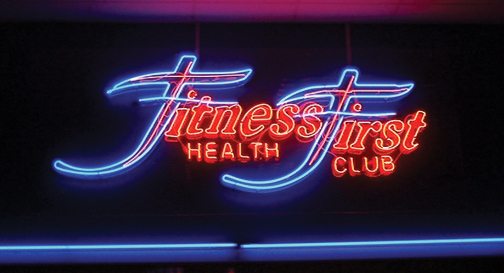 I'd make a claim for David Bowie's 1972 song, It Ain't Easy, to contain the ultimate entrepreneur's lyrics, especially in the fraught climate of 2011:
?When you climb to the top of the mountain,
Look out over the sea.
Think about the places perhaps, where a young man could be.
Then you jump back down to the rooftops,
Look out over the town,
Think about all of the strange things circulating round.
[chorus]
?It ain't easy, it ain't easy,
It ain't easy to get to heaven when you're going down.?
In an underrated song, Bowie captures brilliantly the natural lofty optimism and aspiration – ?the top of the mountain… the places perhaps, where a young man could be? – and the utterly unpredictable, random events – ?all of the strange things circulating round? ? that characterise most entrepreneurs' lives. Recall Rupert Murdoch in front of the House of Commons select committee this summer, when asked whether he was aware of events at the News of the World during the phone hacking scandal: ?I work a 10 or 12-hour day, and I cannot tell you the multitude of issues that I have to handle every day.? Murdoch didn't garner much sympathy by admitting he was too busy to remember all the details; in reality, an entrepreneur's life is a relentless struggle to maintain clarity on the big picture while fending off the demands of the day to day. Which brings us (admittedly, via an obscure route) to Deloitte's
Entrepreneurship UK
report, an annual snapshot of how successful small and mid-sized business leaders view their current state, prospects and obstacles to growth. This year, at the height of global anxiety over economic prospects and with the eurozone in political and financial turmoil, Entrepreneurship UK is the kind of analysis that could easily get trampled by events. Why bother ourselves with the opinions of some small businesses when we've got a currency to rescue? In fact Entrepreneurship UK, led by Deloitte's lead entrepreneur partner Tony Cohen, is a seriously important report, which points the way to economic salvation. If every government; every beleaguered financial institution; every public-sector body; and every overweight corporate absorbed the ? ultimately simple ? lessons from this group of business leaders, we'd be out of the mire before you can say ?arriverderci, Silvio?.
First, some of the headline findings, in no particular order:
Most small businesses and entrepreneurs don't like the look of Brazil or Russia. Not one survey respondent mentioned either as a growth opportunity;
Asia, on the other hand, is rising up the list;
Without the funds for M&A activity ? nor indeed, the likely access to them – organic growth is the major growth strategy for entrepreneurial businesses;
For reasons linked to the previous point (ie, lack of access to capital, on the acquirer's side), exits are falling down the list of entrepreneurs' priorities. Why sell when you won't get a good price? Give it three to five years, though, and they might consider it;
Costs are cut, headcount is down, debts are renegotiated. The priorities now are simple: expand into new markets; introduce new products, increase productivity, increase cash flow;
If they've got cash, they're hanging onto it;
Bank lending terms are a source of anger and dissatisfaction;
The London 2012 Olympics, however enjoyable, will not shift businesses' fortunes; and
The impact of the government's public-sector spending squeeze is yet to trickle down to the private sector.
So why are these messages of such relevance on a wider scale, beyond just SMEs scrapping for a living in the world's worst ever financial crisis? Just consider the straightforward business logic revealed in these findings: In response to the global financial crisis, real businesses long ago cut their cloth. Out went the fripperies (if there ever were any), the unnecessary roles and expensive consultants. Contracts and leases were renegotiated; salaries have been frozen, often for an extended period. For the best part of four years, most business owners have had a ruthless eye on cash and costs. Today, as companies adapt to working off a lower cost base, productivity is returning. That cost-conscious mentality looks set to remain for years to come. But business is not just about retrenchment; at some point, growth has to return. Indeed, as Fitness First founder Mike Balfour pointed out at the report launch, this could – ironically – be just the moment: "if there's a lot less money around, there's a lot less competition around also." So it's heartening to see entrepreneurs casting their eyes towards new markets and product innovation as the source of future growth. The UK can't prosper just by doing each other's laundry; bold companies have to target and then grow new markets. Businesses need to look at their current product or service set and figure out whether it's fit for purpose in the new digital age; if not, start innovating. And, taking Entrepreneurship UK's findings about exits, this is ? for most businesses ? simply not the time to contemplate opting out. Whether you're a CEO with a retirement to fund; or a government with a pensions deficit to plug, the answer is brutally clear: heads down, work hard and, if we're lucky, it might be on the cards in five years.
Share this story