Since 2009, the second Tuesday of every October has been a celebration of the contribution made by women in science, technology, engineering and mathematics (STEM) industries, inspired by the world's first computer programmer Ada Lovelace.
The daughter of rebel romantic poet Lord Byron, a young Lovelace built an enduring working relationship with British mathematician Charles Babbage, assisting with his work on the Analytical Engine. A decade before her death in 1852 at 36 years old, Lovelace translated an article on the engine by Italian engineer Luigi Menabrea with her own notations.
In the final section of her notes, Lovelace described a method for computing Bernoulli numbers using the engine. Many now consider her calculations the first algorithm written for a computer.
Her work informed that of Alan Turing's in the second World War, and Lovelace became a powerful symbol for women in technology.
As well as raising the profile of past achievements, Ada Lovelace Day seeks to "create new role models for girls and women" in these fields. But has her legacy been able to disrupt the boys club in the last nine years" We've taken a look at the gender divides still present in the STEM sectors in the 21st century.
In 2015, noted British biochemist Tim Hunt made headlines following a talk for female scientists and journalists at the World Conference of Science Journalists (WCSJ) in Seoul.
In a bizarre attempt at highlighting systemic sexism from ?monsters like me in STEM industries, Hunt told an audience: "Three things happen when they are in the lab: you fall in love with them, they fall in love with you, and when you criticise them they cry. Perhaps we should make separate labs for boys and girls
Although Hunt apologised and resigned from honorary academic positions, the same tired notions reappear. Just last week in Italy, researcher Alessandro Strumia provoked over 1,600 fellow scientists to sign a petition condemning his claim that physics was invented and built by men?.
"Terms like ?mumpreneur" or ?lipstick entrepreneur" do little to tackle the stereotype.
In the United States, California's ?Silicon Valley" has been a prolific production line of successful science and technology businesses, from Facebook to Tesla. But the global home of tech has failed to shake off it's ?tech bro" image. In June 2017, Uber CEO Travis Kalinick resigned after allegations the company's culture harboured sexual harassment and discrimination, before Google was forced to act quickly after an employee circulated his Anti-diversity" manifesto.
Later that summer, the female co-founders of marketplace startup Witchsy exposed sexism in the US tech sector by creating a fictional third founder ?Keith?. Having a man take on all correspondence with the outside tech community provoked an immediate shift in the way developers and designers dealt with the business.
Back in the UK's STEM industries, the gender balance continues to favour men. While women make up almost a quarter of STEM occupations across the UK, they hold only 15% of management roles (WISE).
Meanwhile, just 26% of STEM companies have reached the voluntary target set in 2015 recommending a third of board roles in the FTSE 100 be occupied by women.
For some, the acknowledgement of gender at all only exists to maintain the diversity gap in STEM sectors. Terms like ?mumpreneur" have become an increasingly popular way for advertisers and agencies, and even journalists, to champion women in business, but such attempts could be regressive.
According to the Women in Leadership report, from the All Party Parliamentary Group (APPG) for Entrepreneurship, the media often portrays women as running ?lifestyle businesses, which have little opportunity or growth. Terms like ?mumpreneur" or ?lipstick entrepreneur" do little to tackle the stereotype.
Almost one in three women running a STEM business believe their gender is a barrier to growth, the report found, compared to just 1% of men. Networking opportunities that favoured men and difficulties accessing funding were also cited as sustaining gender imbalance in STEM industries.
MPs sitting on the APPG suggested reforms to paternity pay would help society re-examine expectations placed on women to fulfil certain roles.
Commenting on the report's findings, Annabel Denham, author and coordinator of the APPG, said: ?Frustratingly, women are subject to unconscious biases around funding, lack the confidence and role models to pursue careers in STEM, and are erroneously perceived as having inadequate business experience and skills, and a reluctance to take risks.
Championing female founders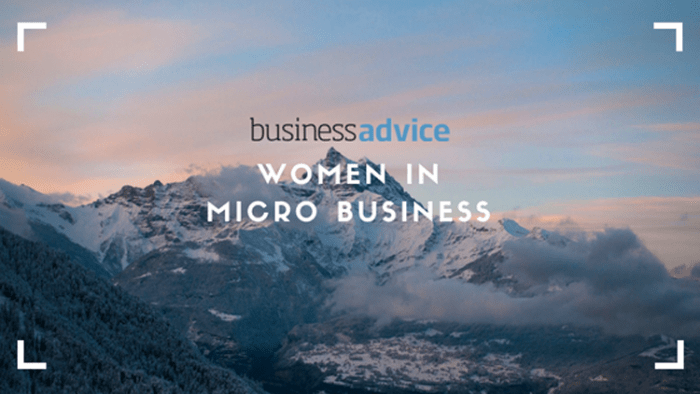 As research continues to prove gender disparity in STEM and the wider business world, the Women in Micro Business series on Business Advice has been profiling the founders of promising UK startups to construct a community of female business owners.
"You need to be thick-skinned and turn setbacks into a positive : How TruBe founder built a leading fitness app
?Girls in fashion aren?t na ve , argue best friends behind ethical bikini brand
Killing Kittens founder plans to expand her safe space sex business by crowdfunding
To nominate yourself or somebody else for our weekly series, get in touch at editors@businessadvice.co.uk