If you've ever purchased software for either personal or business use, it's likely you've bought proprietary software. Whilst you will have purchased a license to use the software, you will have probably also accepted a license agreement that states that its use is limited, especially when it comes to distribution or modification.
But what is proprietary software, where is it used and what are the advantages of proprietary software? Read on to find out.
What is proprietary software?
Proprietary software is a type of software that can only be obtained through purchasing a software license, or through being leased from the developer. Despite having a license to use the software, you do not gain any rights when it comes to distributing or altering the software and will usually have to accept a license agreement that states this.
The developer or the company that owns the software retains the intellectual copyright of the software. This means that the source code of the software is considered to be a trade secret and is not available publicly. Therefore, you cannot view, copy, modify or distribute the source code of proprietary software.
This is a harsh contrast to open source software, where the underlying source code is freely available to be inspected, edited and copied by the general public.
A huge number of companies across the globe develop and release mobile apps and computer software. Some of these create the software purely for internal use, whilst others create apps and software for monetisation. You'll find that almost every piece of commercial software is proprietary and is therefore owned by the organisation responsible for its development.
Examples of proprietary software
There are many different types of proprietary software that have been developed by organisations across the globe. Some well-known examples of proprietary software include:
Adobe PhotoShop
Microsoft Word
Apple iTunes
Google Earth
Skype
QuickBooks
Whilst you'll need to pay to acquire a license for some of these pieces of proprietary software, others are freely available. However, you'll need to accept the terms and conditions of use before you can begin using the software.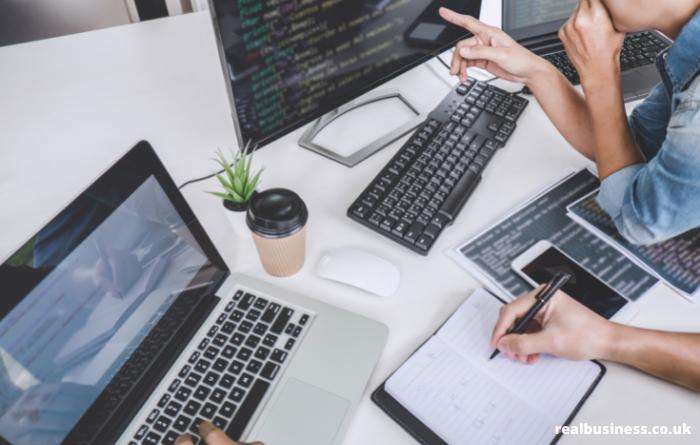 Pros and cons of proprietary software
Almost every individual and every business will use at least one type of proprietary software, whether that's Microsoft Word for word processing or Apple iTunes for listening to music. There are both advantages and disadvantages to this type of software, many of which you may not be aware of.
Let's take a look at the pros and cons of proprietary software.
Benefits of proprietary software
The benefits of using proprietary software are endless, from the impressive functionality to the superior customer support on offer. Here are some of the key advantages of proprietary software.
1.      Range of functionality
Proprietary software has usually been designed for monetisation. For this reason, the developer will have put a lot of effort into ensuring a great customer experience, making the software easy to use and packing it full of impressive functionality.
Take Skype, for example. This application is used by both individuals and businesses across the world for keeping in contact. In just a few minutes, you can create an account on Skype and begin sending messages and making both voice and video calls. It's really user friendly, so even if you haven't used the software before, most people will be able to intuitively find their way around, without the need for a user manual.
2.      Customer support
When you invest in proprietary software, you will also get specialist technical support to back it up. Remember, most proprietary software has been created by large organisations for monetisation, so they want you to have a great customer experience and recommend the software to your friends, colleagues and other business owners.
If you have any problems with installation, updates or issues with functionality, you'll usually be able to access support quickly to resolve your issues. In fact, many of these companies offer 24/7 assistance including the option for live chat, making it easier than ever to access technical support when you need it.
3.      Reduced cost of upkeep
Whilst open source software can be tempting due to its low initial cost, it's important to note that there can some hidden costs involved with open source software that you need to be aware of. For example, if you need to customise the software, or if you need help with installation or updates, you'll need to pay for third party support. This is because there is no default support available with open source software.
With proprietary software, your costs are reduced after the initial investment in the software. You'll usually be provided with regular updates, so that you always have the latest functionality, as well as having assistance with maintenance and other technical issues available when you need it the most.
Disadvantages of proprietary software
Whilst there are many advantages of proprietary software, there are also some disadvantages of this type of software that you should be aware of. Here are the drawbacks to proprietary software.
1.      Initial investment
Unfortunately, the majority of proprietary software does not come free. For most proprietary software, you will need to purchase a license for use, which will give you permission to use the software. It's important to note that this license will not give you permission to view, edit or distribute the source code of the software.
Some developers of proprietary software also offer the option to lease the software through a subscription. In this case, you are able to use the software whilst you are paying the subscription and will lose the ability to access the software when your subscription ends.
2.      Lack of customisation available
Unlike with open source software, proprietary software cannot be customised to suit the needs of your business. Proprietary software is an out-of-the-box solution with little ability for adaptation. Take Microsoft Word for example. Although you can rearrange the menu or adapt what you can see on the toolbar, you are unable to change its basic functionality.
This is because you cannot edit the code for proprietary software. Whilst open source software can be adapted by editing the source code, only the developer has access to the source code of proprietary software, limiting the option to customise the software.
3.      License limitations
Proprietary software is often limited to a single computer or network. This means that the license that you purchase will typically only be valid on a single device and cannot be shared between separate users. If you need to use the software on more than one device, you'll usually need to purchase a separate license for each device.
This is because the license agreement will typically state that the user is not able to redistribute the software. The software belongs to the developer and cannot be shared without the permission of the developer.
Open source vs proprietary software
We've talked a lot about both proprietary software and open source software, but what is the difference between the two and how do they compare directly?
The truth is, both open source software and proprietary software have their pros and cons. Open source software usually comes at a lower cost as it has been created and developed by many different developers. However, there can be high costs for customising open source software if you are not tech-savvy, as well as for the maintenance and integration of the software, as it does not come with any support. This means that you'll need to source your own third party support.
Conversely, proprietary software usually comes at a higher initial investment, but the developing company remain responsible for the upkeep of the software. They'll usually release regular updates to fix bugs and improve the functionality and security of the software, so you can focus on actually using the software.
This continuous developer input means that proprietary software is often seen as the more secure option, as the source code can only be edited by the company that owns it. Open source software can be more vulnerable to malicious users as the source code is freely available to edit. However, this also means that if an issue is identified with open source software, users can quickly identify the issue and work to resolve it without the need to go through a developer.
Finally, proprietary software usually has the edge over open source software when it comes to accessibility and the ease of use. Proprietary software aims to provide a good user experience as it is usually monetised. For this reason, the developer wants the user to be able to easily use the software and have all the functionality that they need.
Open source software, on the other hand, is often the result of a developer bringing their own ideas to life. They don't usually create the software with anyone else in mind, so it won't usually fit exactly with the needs of any other business. This means that open source software usually needs to be adapted to meet the needs of your organisation, and your staff may require training in its unique quirks before they can begin to utilise the software effectively and efficiently.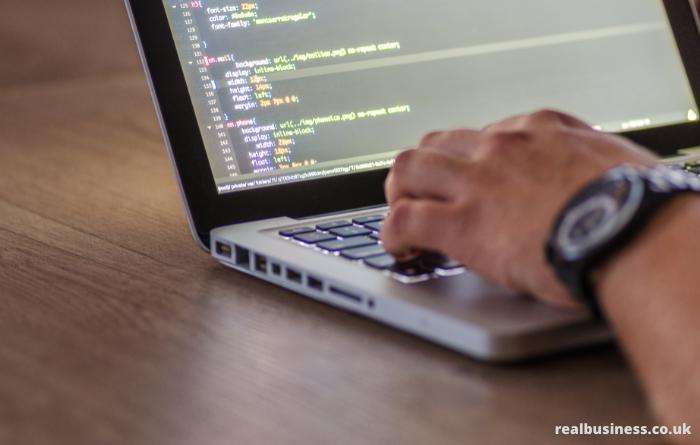 Do you always have to pay for proprietary software?
Whilst a large proportion of proprietary software has been created with monetisation in mind, not all developers charge for their proprietary software. Some of the biggest developers of this type of software include Adobe, Microsoft and Oracle. You'll find that some of their products are paid for, whilst others are free to use. However, they still fall into the category of proprietary software.
For example, Internet Explorer by Microsoft is a proprietary internet browser. Although it is free to use, you are not able to view or alter the source code in any way. This means that competitors such as Google or Apple are unable to view the source code and copy it, and the software cannot be installed or used by competitors. However, this also means that the reach of the browser is limited, as only some customers are able to use it.
Mozilla Firefox is a well known open source internet browser. This software is compatible with the majority of operating systems, meaning that it can be installed by a much broader range of users. The source code can also be viewed and edited by users, meaning that it can be tailored to individual needs, as well as undergoing continuous improvement.
Related questions
What is the purpose of proprietary software?
There's no hiding from the fact that most businesses who develop proprietary software do so to make money. However, this means that proprietary software is usually designed with the user in mind, meaning that the interfaces are usually simple to use and include the features that users crave. Despite the initial investment when purchasing proprietary software, it typically comes with technical support as well as regular updates to add new features and improved security.
Is Linux a proprietary software?
Linux is an open source operating system, and is one of the biggest open source software projects in the world. This means that the source code for Linux is publicly available to view, edit and copy by users across the globe.
What alternative is there to proprietary software?
The alternative to proprietary software is open source software. Whilst proprietary software is usually developed for monetary gain and keeps its source code hidden from the general public, open source software makes its source code freely available for users to inspect, modify and distribute.
In summary
If you use a computer, it's likely that you own licenses to proprietary software. Some of the most popular pieces of software in use are proprietary, such as Microsoft Word, Apple iTunes and Adobe PhotoShop.
Proprietary software has many advantages, including technical support, usability and functionality, making it a popular choice amongst both individuals and businesses. However, it's also important to note that there are some disadvantages of using proprietary software, and these should be carefully weighed up before making a decision as to the best type of software to choose.