There's a misconception when it comes to creative thinking. Many believe ideas are either creative or uncreative. Rather, there's a sliding scale of obviousness, where the less obvious ideas are branded as "creative".
They take more work and are the result of varied information. Quite simply, if you've got a head full of interesting and useful facts that no one else has, you can come up something no one else can. But you won't get those facts by using Google. Because when everyone is getting similar input, you're going to get similar output.
That pictured point where cerebral lightning strikes and the idea drops fully-formed into the mind of a genius, seems less probable. One things for certain though, it won't strike when you're stressed and glued to a screen.
Where the wild thoughts are
"The creative process is such a mystical experience that scientists have researched it," Dave Birss, applied thinking expert and speaker in the Thought Expansion Network, explained. "They discovered that the Anterior Superior Temporal Gyrus a part of the brain activates just before a moment of insight. It only happens when you're relaxed.
"Ideas don't come to you in a blinding flash of brilliance either. They come from mental effort. And only after the initial groundwork has been done."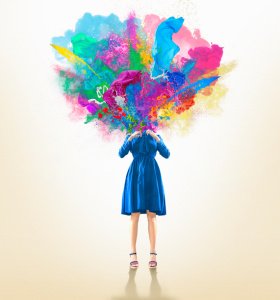 Get out of the office. Gather your own information. Talk to people and look for things that no one else has spotted. Birss added:?"Start feeding your mind. Read about other industries and learn new skills."
He isn't the only expert who talked to Real Business about the subject. We canvassed the corporate landscape for thoughts about gaining creative ideas.
The office desk was criticised for its ability to sap you of all thought. Inspiring ideas were most likely to occur in the shower, when you're outside taking a walk or even driving to work.
Conor McArdle, content executive at Brighter Business, pointed to'studies showing that listening to music can have a positive impact on mood, which in turns boosts creativity. "Improving psychological wellbeing also creates a working environment which gets workers in the zone or in flow.
"That feeling when you're immersed in something to such an extent that you lose track of time That's called flow. And remember that unadventurous routines can kill creativity; new practices force adaptation and development. "
Sometimes you just need the right mesh of people. According to?Helen Andrews, director at RizkMcCay, what works for one team, may not work in another: "Teams can learn from each other. When two teams share their ideas with each other it provides fresh perspectives and breeds fresh ideas."
As The Beloved sings: Let's come together in sweet harmony
When you're working as a team, business leaders said, spontaneity works better with a small amount of structure. It's easier to be creative in small stages rather than tackle the whole solution in one go.
Andrews suggested the leader start with a loose structure of stages, but nothing too rigid. "Allowing the team to debate and talk around each stage loosens up the conversation and sees more ideas develop," she said. Also, "hierarchies can cause problems within teams, especially in bureaucratic organisations."
"Team members can look to their superiors for approval, which tends to result in ideas being generated to keep superiors happy, rather than generating the truly creative solutions needed. Make sure it is clear to everyone involved that no matter how silly or poorly articulated an idea may be, all will be judged equally no matter their job role."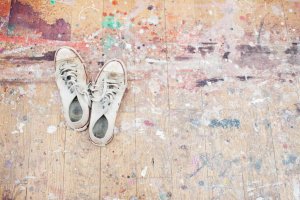 One thing that makes a difference when it comes to drawing creativity out of the most reserved of people is the environment. If a business has an open attitude to ideas, no matter how outside the box, people are more likely to open up.
Jonathan Hawkins, creative specialist at Receptional, added that if the idea of being judged features into the equation even slightly, people will subconsciously choke their creativity, not opening up through fear of negative opinion.
"Creating an environment where all ideas are welcome will naturally allow the brightest of thinkers to step forward and shine."