Tuesday 12 March 2019 marked the thirtieth anniversary of the World Wide Web, Sir Tim Berners-Lee's life-changing invention of 1989. Over the past decades the Web's rapid growth and extensive influence has dominated the experiences of many around the world. As of December 2018 there were an impressive 4.1 billion Internet users globally.
Real Business traces the evolution of three iconic brands born in the early days of the World Wide Web. You?ve probably used the services of one or all of them at one point or another. Amazon, Google and Yahoo have cultivated their offerings to become iconic brands and household names. Here's how they?ve evolved over the years.
Amazon
When was Amazon founded
July 5, 1994
Who founded Amazon?
Jeff Bezos
How did Amazon get its name
Bezos wanted his company's name to begin with A?. Flicking through the dictionary, he chose Amazon" because it was exotic and different, just as his store would be . The Amazon, as the biggest river in the world, also provide the perfect name for a company he hoped would be the biggest bookstore in the world.
When was the Amazon logo created
Amazon's first logo, after the company was founded in 1994, wasn?t quite as slick as the branding we re used to today. Its water-based background had more to do with the river than Amazon's bookstore offering, but it served its purpose. The fledgling internet company built momentum.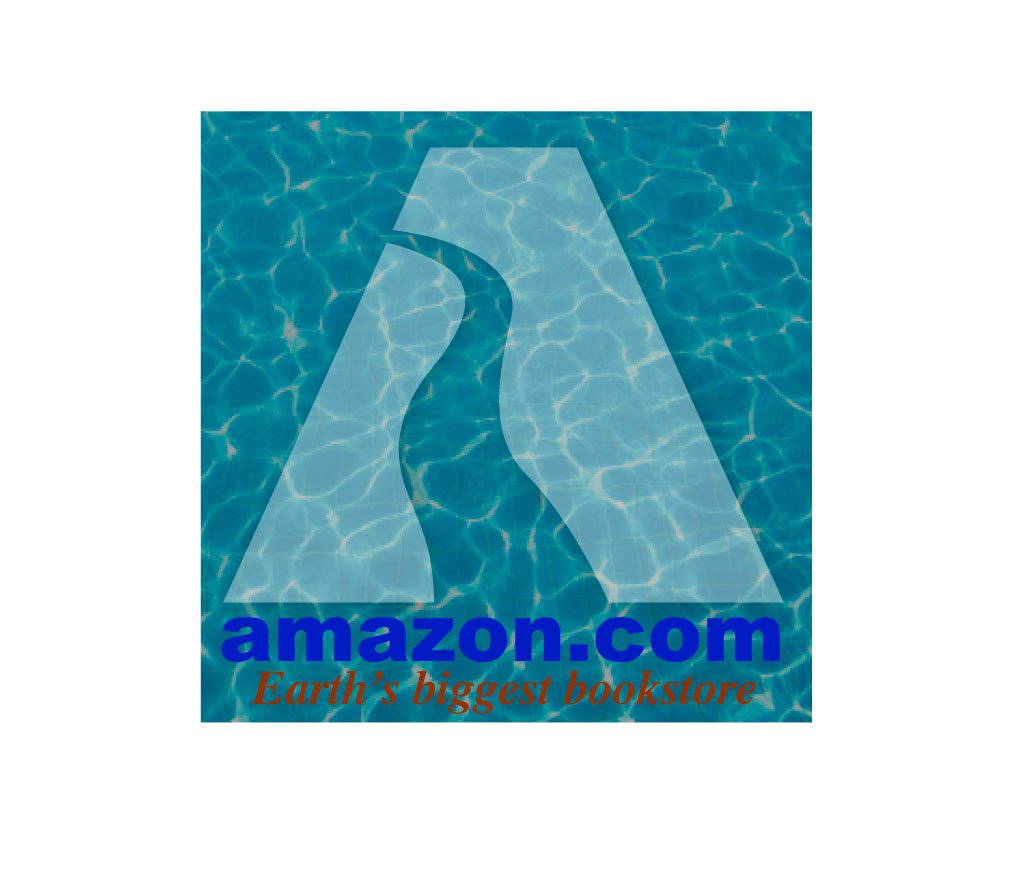 Until early 1998, Amazon experimented with numerous iterations of its first logo, trialling both upper and lowercase, and serif and sans fonts.
In 1998, Amazon removed the capital A" from the logo in a major style shake-up. In an attempt to match its branding with its growing services, the company trialled a number of logo variations.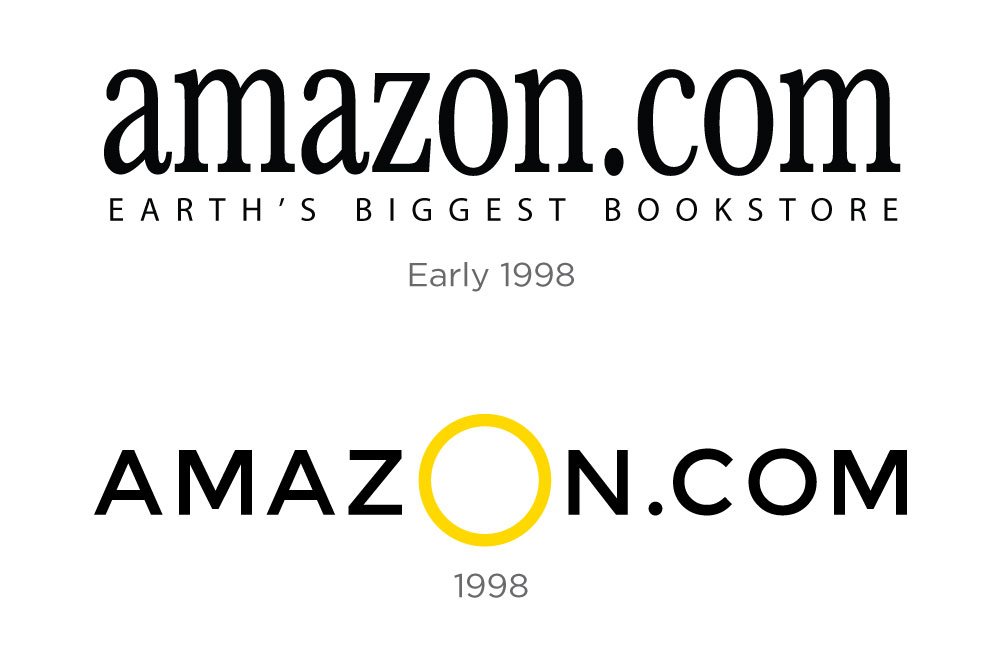 Who designed the Amazon logo?
By 2000, Amazon was in a great position. Bezos wanted to finalise the logo and create something timeless. He used creative agency Turner Duckworth, asking for a logo that would last and be instantly recognisable.

Google
When was Google founded
September 4, 1998
Who founded Google
Larry Page and Sergey Brin
How did Google get its name
?Google comes from a misspelling of the word ?googol?, shortened from ?googolplex?, which Larry Page preferred to the original idea.
When was the Google logo created
Since then, Google's logo has been through many different guises. This one lasted for a while, spanning 1999 to 2010.

Who designed the Google logo?
Ruth Kedar is credited with designing the logo that lasted from May 1999 to September 2015.
Google launched its current logo in September 2015, with a new, tailor-made sans-serif typeface.

What about the Google doodle
From the beginning, Google doodles have danced myriad patterns over Google's changing logo. Below is the company's first ever doodle, informing visitors that Google staff were playing hooky at the Burning Man Festival in August 1998.

Finally, here's a video showing how Google has evolved over the years:
Yahoo
When was Yahoo founded
January 1994
Who founded Yahoo?
Jerry Yang and David Filo
How did Yahoo get its name
Filo and Yang claim they chose the name because they liked the definition of the slang word ?yahoo?, meaning ?rude, unsophisticated, uncouth?. Others suggest that Yahoo is an acronym for ?Yet Another Hierarchical Officious Oracle.
Yahoo's first logo lasted from 1994 to 1995, in black Times New Roman font.

Yahoo then changed its logo again, adopting a yellow jumping "Y" figure. The logo endured for four months until December 1995.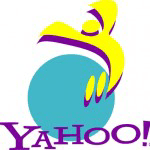 In 1996, Yahoo's red logo started to look a little more like the one we know well today. This one stuck around until 2009. Its penultimate logo then held out from 2009 to September 2013.
When was the current Yahoo logo created
Yahoo's final iteration went public in September 2013. It was purple, along with its predecessor, allegedly because co-founder David Filo found a great deal on lavender office paint.

Like the World Wide Web, these iconic brands have seen huge growth from humble beginnings. They worked hard to refine their branding to align with their changing offerings and adapt to a shifting marketplace. Will they be around in 30 years" time What will they look like then?