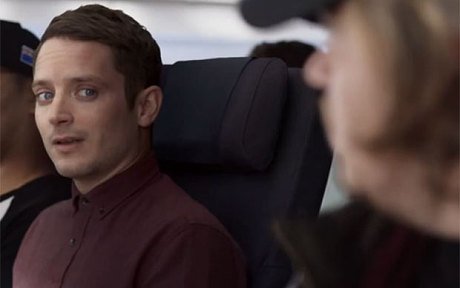 Continuing a trend for entertaining briefing videos (for example, Virgin America's safety video released earlier this year), Air New Zealand is further capitalising on its fame as the set for the Lord of the Rings movies and made an air safety video, as if in Middle-Earth.
The video includes guest appearances from Elijah Wood, Sylvester McCoy and director Peter Jackson. Air New Zealand is the national airline of New Zealand, and describes itself as "the official airline of Middle-earth". In the video, two tourists board a plane and are then whisked away (whether by their imaginations or the airline is unclear) to Middle-Earth, to have the safety instructions explained them alternatively by elves, dwarves or a Gandalf fill-in. Air New Zealand has done a previous safety video on the
theme of hobbits
. The film was shot by New Zealand director Taika Waititi. The video is part of a trend for airlines to creatively 'adjust' boring topics so that they entertain consumers, while still providing the necessary information.
Image source
Share this story