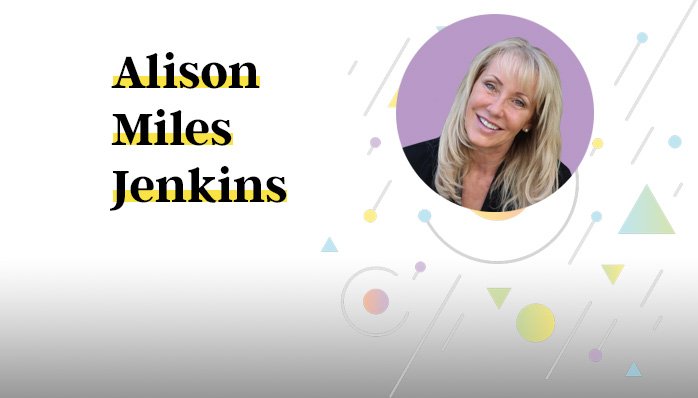 Alison Miles-Jenkins is an impactful entrepreneur with her hand in every proverbial pie possible. She is an author, speaker, trainer, and life-coach, ? with over 30 years of consultancy experience to boot. These days, Ali runs The Boom Boss, an organisation?that empowers women over 50 to set up their own businesses, produce profits, and combat ageism in the process. Real Business catches up Alison and talks mindful business, fighting age-related discrimination, and why experience counts for a lot.
Company
: Boom Boss
Website
😕
https://theboombiz.com/
Your legacy…
I?m building a movement – the BoomBoss Movement – of women entrepreneurs who are over 50 but who refuse to be overlooked. I?m showing them how to turn their life experience, skills, knowledge and expertise to set up their own businesses. ? So I?m enabling them to become their own CEO at work and play, finally getting the lifestyle they deserve. Through the BoomBoss Manifesto, I?m helping them to change their attitudes and become secure, confident and successful entrepreneurs at 50+.
What is your business model?
The business model is expert and community-based. ? I?m building a community which presently numbers nearly 4,000 women entrepreneurs who come together to learn business and marketing skills, support each other and problem solve together.
How do you measure success?
Success for me growing this community into a global movement of over a million BoomBosses: Women over 50 running their own businesses.
Do you plan to trade globally in the next 12 months?
I already have women across the world in my community; we use online tools and social media to network and I offer my training courses, coaching and mentoring in person and online.
How did you fund your business?
The business is funded through my personal resources and reinvesting profits.
In five years…
This sector is fast growing; we are a booming demographic so I?d be disappointed if the movement wasn?t generating a business operation serving many thousands of women across the globe within 5 years.
Your highest point?
When I realised that there was a market for this service and women flocked to book onto my Training Events and my unique ?6 Weeks To Expert Success? Programme.
Your lowest point?
When my friend Kim died of lung cancer last year in her 50s. She was such an inspiration, even though she wasn?t a business person. ? In her memory, I offer women over 50 who have suffered from cancer free
access to my online programme to help them set and grow their own business. It?s called K.I.M. which stands for Keep In Momentum.
What would tell your younger self?
To be more confident and to be prepared to take more risks. ? To put aside doubts, fears, excuses, and go for it, because only when you have the courage to implement, test, get results and tweak again do you get the results you want.
Your policy wish list..
Despite legislation and rhetoric ageism is a big problem in society. Far more needs to be done to tackle this. I could talk all day on this!
Your biggest piece of advice to other entrepreneurs…
Implement, implement, implement. The road to business success is not paved with prevarication!
What would make you a better leader?
More time and resources. This business is so busy I don?t have enough hours in the day.
Share this story