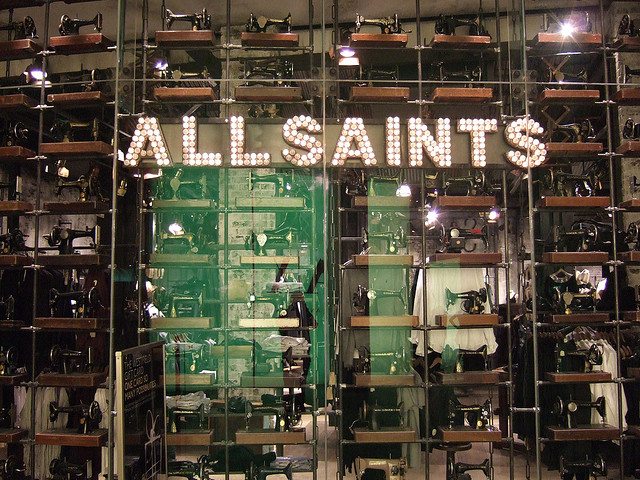 All Saints has been acquired by private equity firms Lion Capital and Goode Partners in a deal that has been pegged at around ?100m.
All Saints, the fashion chain, was forced into auction by Ernst and Young, administrators to its primary shareholders, failed Icelandic banks Kaupthing and Glitnir. The sale is good news for All Saints, as it was facing administration too, in the event that a buyer was not secured, according to contingency plans laid out by its chief lender, Lloyds Banking Group. However, Goode and Lion moved in on All Saints, beating Jon Moulton's Better Capital as it made an eleventh-hour bid last week. All Saints, which saw revenues of ?200m in its last financial year, was created in 1994 and opened its first standalone store in London in 1997. Today it has 62 shops and 45 concessions across the UK, US and Europe. All Saints continues to be run by veteran retail entrepreneur Kevin Stanford, who is the company's chairman. Under the new deal, the clothing retailer will undergo a capital restructure to keep its head above water. ?I?m pleased to have the support of two private equity firms, both of which are focused on the consumer sector, to put All Saints on a solid financial footing,? says Kevin Stanford. Lebanese investment group M1, headed by Lebanese prime-minister-to-be Najib Mikati, and former Goldman Sachs banker Richard Sharp had initially been tabled to take control of All Saints. The proposed deal was dashed at the end of March after talks reached a stalemate.
Read more from Real Deals here.
Picture source
Share this story