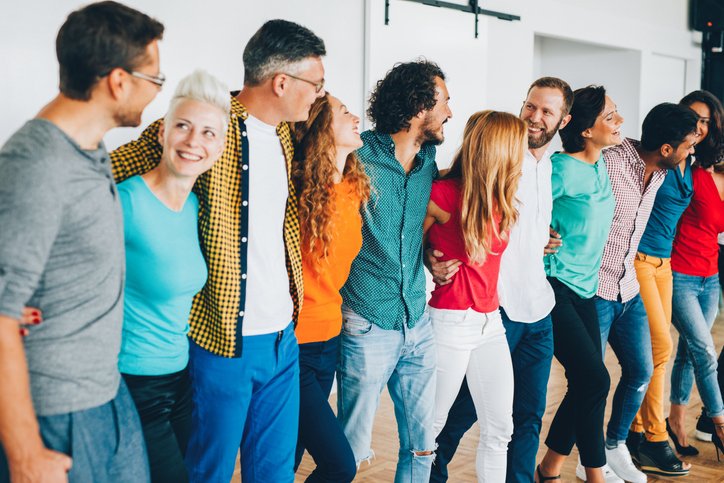 Alzheimer?s disease is no longer solely associated with care homes and concerns among families about their elderly relatives. In fact, new statistics collated by healthcare advisers
Towergate Health & Protection
, show that as many as 1 in 20 people being diagnosed with dementia are under 65, making them a group that's largely still part of the UK workforce. This, coupled with the fact that the
average age for retirement
in the UK is 65, makes Alzheimer's disease a pressing issue that employers need to be aware of, and manage accordingly. Whether employers are managing staff who are battling the disease themselves or are dealing with team members who have
caregiving responsibilities
to family members with Alzheimer's, there are
measures
employers can implement to improve feelings of wellbeing and support across their workforce. [article id="132034″ title="Meet the entrepreneur helping dementia sufferers"]
1. Encourage bodily self-care
There are many health factors that can lead to an Alzheimer?s diagnosis, such as high blood pressure and cardiovascular disease. Employers can
cut down on the risk
of their workforce developing Alzheimer's by encouraging exercise programmes at work and providing support to help staff members quit smoking and lower their alcohol consumption. Encouraging healthy eating and other mental wellbeing activities are also beneficial as well as providing brain exercise activities and workshops that go beyond daily business responsibilities.
2. Ramp up health checks
Where possible, employers should offer their staff health insurance packages that include regular health screenings. An early diagnosis, should an unfortunate Alzheimer's diagnosis be the result, can allow employers to tailor their support for the individual in question and help them plan for the future, including allowing staff to carry on working for as long as they want to while feeling supported.
3. Offer flexible working for dementia carers
For staff members that are providing unpaid care to dementia sufferers outside of work, (known as the sandwich generation), it's important that employers allow for flexible working conditions, enabling them to work from home with ease when they need to. Employers can also make their office-based lives easier by allowing them to make outside calls, and make clear the services (both internal and external) that are available to them for carer support.
4. Provide financial support where you can
With the high physical, emotional and financial costs of supporting a relative with Alzheimer's, group protection is a good way for employers to provide financial and emotional support for members of their staff who are carers. If they are suffering from the condition themselves, they can also access services including counselling or even medical care to get a second opinion.
Share this story