Earlier this month, a select group of anti-plastic advocates?were invited to attend the JLAB plastics pitch day.
JLAB, part of The John Lewis Partnership, aims to upscale and accelerate dynamic startups who are on a mission to make plastic usage a thing of the past.
As the autumn sun streamed through the glass walls of an undisclosed central London location, a series of startup founders took to the stage to persuade members of the partnership, and a series of anti-plastic journalists, that theirs is the company that will make post-plastics life a user-friendly and everyday reality.
In the spirit of all things 'post-plastic' and innovative, the judging process of the pitch day also went uber-modern, where the audience was encouraged to judge the quality of the pitch, and the nature of the product, via a real-time rating platform.
So following the event, let's look at the four post-plastic brands that The John Lewis partnership"has decided to run with:
1. CupClub came out on top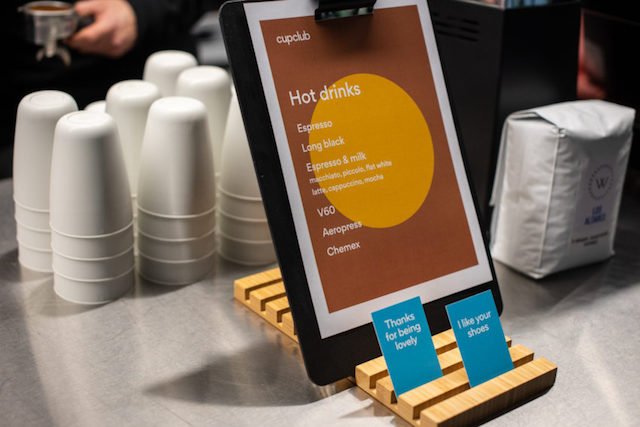 Founded in 2015 by Safia Qureshi, CupClub is a reusable cup service.
The idea is that the likes of coffee shops can get their 'cup' supplies from CupClub based on a subscription service, where the company takes care of the cleaning processes of the cups both before and after use.
The purchasers of the hot beverages will then take their steaming coffee away like normal but will deposit their cups in their nearest dispensary once the caffeinated goodness is consumed.
During her pitch, Qureshi commented that CupClub would be establishing a series of these dispensaries in a concentrated area of London, and will expand the number of these 'drop-off' points as the user demand grows.
Everyone likes a coffee
Then CupClub picks up the used cups from these drop-off points, cleans them, and delivers them back to their clients and the process begins again!
It turns out it was Qureshi's lucky day at the pitch event, and it has since been announced that CupClub is going to be trialed by the partnership.
The following three startups were also commended by the partnership after their impressive pitches on the day, and the company is now exploring how it can collaborate with them going forward.
2. Cuantec: Taking it 'back to basics'?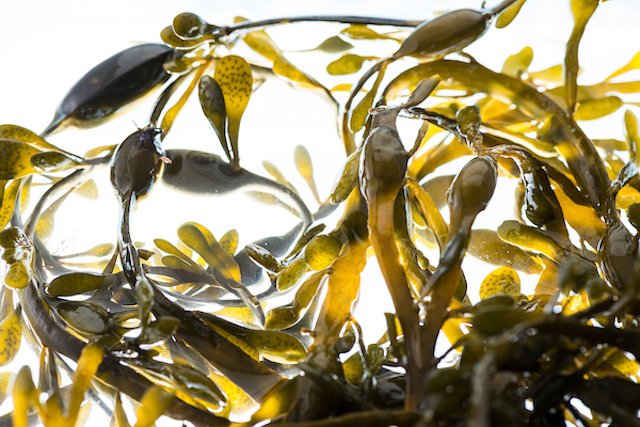 Dr Ryan Taylor founded Cuantec, a Scottish based startup, in 2016. Cuantec's job is to obtain the natural waste from materials and transform them into decomposable packaging for foods.
Although this doesn't sound very appetising, its a mighty clever and effective idea, as Taylor uses science to do it.
Taylor, a physical chemist, identified a natural biopolymer that exists in natural waste, such as what is produced from fisheries, and put it to good use to fight the plastics war.
Using biology to 'go green'
The polymer known as Chitin, is highly pure, and ready to be used as bio-degradable and clean food packaging.
We are always going to get natural wastage in our seas, and if this is the case, why not get some clever scientists to do their magic and transform it into non-toxic and recyclable food packaging materials?
Although not as glamorous an anti-plastics brand as the more cosmopolitan CupClub, fighting the war against supermarket plastic bags and food packaging is a sure-fire way to put a dent in the armour of plastics culture.
3. RePack: Making e-commerce greener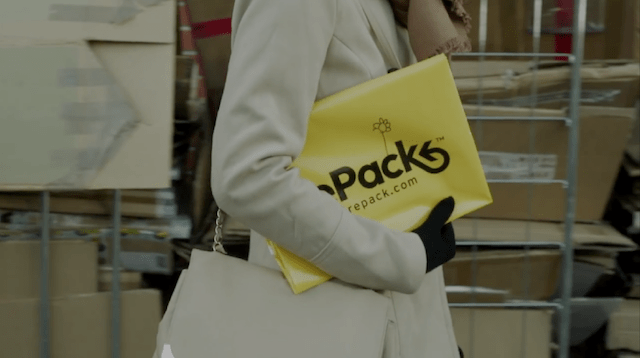 Founded in 2011, by Jonne Hellgren, RePack is an eco-friendly mail packaging service for e-commerce businesses.
Promising to reduce CO2 emissions by up to 80%, and available in adjustable sizes, RePack packages look the medicine the retail community needs to do their bit to stem the plastic overload.
E-commerce is booming, and so are waste levels
As we're all too aware, e-commerce is the bedrock of consumer retail sales these days.
According to statistics, global e-commerce sales accounted for an impressive 2.3 trillion dollars of revenue in 2017, and these numbers are only expected to grow more in the years to come, with growth projected to exceed 4.88 trillion dollars by 2021.
With these staggering statistics in mind, it's a no-brainer that recyclable solutions should be found and developed for the online retail industry.
This should replace the climate-damaging packaging that pass through the hands of millions of manufacturers, courier companies and customers through the booming e-commerce trade.
4. Replenish: Solving the plastic crisis in households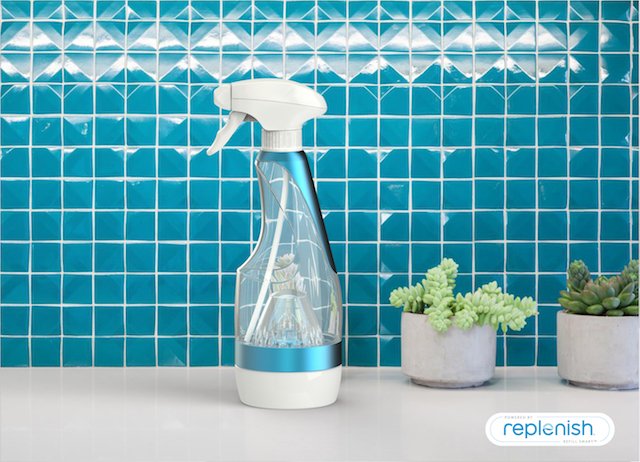 Founded in 2008 By Jason Foster," Replenish produces reusable and refillable bottles for liquids.
The eureka moment came when Foster was ironing a shirt. Although this doesn't seem like the ultimate founder story, hold on a second.
Upon finishing up his perfectly ironed garment, he took one look at his bottle of ironing spray and cringed at its plastic-based inefficiency. The bottle was disposable and high on wastage.
He realised this was the case with most household bottles, including the most necessary and popular cleaning products that so many of us use every day.
His solution was to create reusable containers that reduce manufacturing spends, increase the buying power of consumers, and, most importantly cut down on toxic waste.
What product would YOU buy?
Whilst all these anti-plastics businesses are offering a service that will help save the planet, as well as time and money for businesses and consumers, what's the most important aspect of the plastic crisis businesses need to fix?
" Is it the use of plastic bottles and containers in household items, or your Topshop delivery packages?
" That's up to you, but I think what we can all agree on is that we need more post-plastics disruptors flooding the reusable market so we can push the toxic plastic producers out.