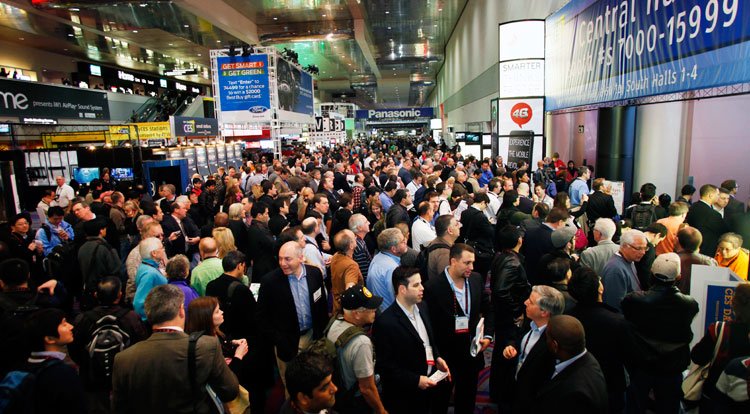 As a B2B journalist, I attend many different business and trade shows every week. However, despite the array of expo programmes promising something startlingly different, they tend to be very similar. In typical industry fashion, the invitation promises a day of inspirational and insightful talks on how small business owners can find that missing puzzle piece to scale their business to success. Glancing over the keynote topics at one of the UK "biggest" business shows earlier this week, I was greeted with the typical jargon, such as "20 game-changing business tips in just 30 minutes" and "how to build a global empire," ?" the standard stream of productivity-pumping parables. Yes, successful businesses are built on an element of faith, but can the attendant entrepreneurs and business owners find their 'eureka moment' in a stuffy trade show building?
Is there a recipe for success?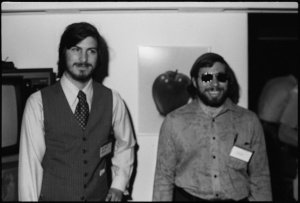 Innovation is touted as one of the most crucial elements in building a successful business. But is it really something you learn sitting squashed into an uncomfortable plastic chair gazing up a speaker? Many of the world's top entrepreneurs have credited their success to creativity, and not from a guide book. The late Apple CEO, Steve Jobs was notorious for hiring "hippies" to help aid him in the creation of his first computer launch, the Macintosh. The free-flying college drop out even said it was "better to be a pirate than to join the navy". With Job's ethos in mind, and considering his impressive commercial success, perhaps we should all be questioning the information these business speakers give out, instead of taking their points as a de-facto manual for success.
Sell sell sell
Once, I attended these trade shows with optimism, but after your twentieth or so outing, they can start to feel gimmicky. Instead of offering actionable information, you are often roped into listening to the latest venture or product launch of the business leader that's speaking. Yes, they may be successful, but they're here today to sell you something else, and it's not necessarily their success story. Speaking to one serial trade show attendee, (a senior employee at a marketing SME), I was interested to hear that they too feel like it's more of a PR opportunity for the speakers rather than a chance for the audience to learn the secrets of success: "While business conventions can offer some genuinely insightful nuggets of information for running a business or motivating yourself as a senior staff member, it's hard to escape the notion that you're just really being 'sold' to. This can make the entire experience feel exhausting and can leave you feeling jaded instead of inspired".
A good time
No employer wants a slacker on their team, hence why these events offer countless discussions, roundtables and seminar servants on the topics of motivation, productivity, thought leadership and HR. In a recent survey I sent out to people who regularly attend these kind of events, I discovered that 70% of them had been sent by their employer. The consensus from the respondents was that employers saw these events as a business boot camp for their staff, and as a relatively inexpensive way to ship teams away for a day in the hope they return with some strategies for success and self-improvement. However, as any dieter knows, a quick fix is never the answer ?" as only 25% of respondents regarded the information revealed to them at these talks as useful. What's more, 80% of these respondents admitted to being bored and believed the topics advertised had been "recycled" and "heard before". A mini-break from the office can be seen as a treat for some, but as anyone who has attended a trade show is aware, these events
can
descent into a social event more than a business occasion. During an exclusive talk last week about how to "boost your finances by 50%", I was slouched beside a woman who was drinking white wine from a plastic cup.
Time to change…
You cannot help but see the irony in all of this. Expos are advertised as these revolutionary, 'not be missed' moments. But, in reality, many attendees go to one lack-lustre talk then after slink away to the nearest bar. You may be questioning my critique of business shows generally. You may even think that doing away with them would remove opportunities for people to network, mingle and spark ideas. From meeting various successful entrepreneurs and business owners through my work, I've come to believe that the road to success isn't defined by rules or a pre-set business blueprint. And while you may take a pitstop on your own journey to worship at the altar of a business "guru", be aware that these success stories made it through innovation creativity and luck, and not by taking notes at a business convention.
Share this story