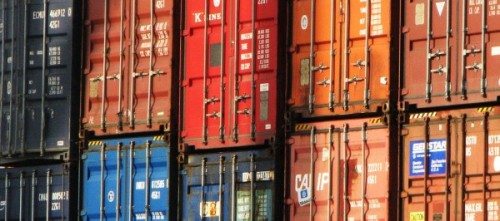 The flagship scheme was aimed at SMEs who are new or inexperienced exporters, providing assessments of export readiness, help with market research, event networking and tradeshow opportunities.
The voucher scheme paid out ?2.1m in the 2013-14 financial year, making it one of the smaller programmes in the UKTI?s portfolio. However, the funding element, which was reduced from ?3,000 to ?1,000 in February 2014 and removed completely in June, provided a crucial aid?to small businesses starting out overseas. The voucher element was withdrawn the same month the Small Business, Enterprise and Employment Bill promised to ?
remove barriers to growth for small firms
? and the decision appears to signal a prioritisation of the needs of medium-sized businesses over their smaller peers. The UKTI announced a gold-plated push to help businesses with turnovers of ?25-?250m trade overseas in January. With ex-BT Group CEO and Minister of State for Trade and Investment Lord Livingston pledging to personally
write to the UK?s 8,900 mid-sized businesses
just months after his appointment to the role. There?s no doubt offering medium-sized companies this support is a welcomed move, along with the organisations drive to increase the number of clients it works with. However, many businesses have highlighted how helpful the funding element of the Passport to Export scheme was in getting their export business off the ground. Matched funding helped businesses liked Beaumont music, who
we profiled last week
, make the connections with distributors necessary to start selling their products in new markets. In a statement to Real Business explaining the decision the department said: ?UKTI constantly reviews its service offer to clients, ensuring that resources are deployed to best effect and reaching out to as many new clients as possible.? The feedback from the business community is that the Passport to Export scheme remains hugely useful. Whether through export seminars or access to the trade adviser network it can help firms negotiate the complicated research process required for targeting new regions. That said, why the funding was removed now is unclear, particularly as the government is set to miss its export targets by a huge margin, the UKTI has faced considerably lower budgetary cuts than its Whitehall peers and the funding element made up such a small slice of its spending.? Chancellor George Osborne?s widely heralded 'march of the makers' has stumbled to a near halt and the UK?s stands to miss his target of doubling exports to ?1tn by 2020 by some margin. Last week?s Office for National Statistics data shows that exports grew by 0.26 per cent in 2012 and 2.10 per cent in 2013. Worth ?511m last year they?d have to grow by 10 per cent per year for the next seven years to hit Osborne?s trillion-pound target. Small businesses can stimulate growth through exports and, particularly given the difficulties these companies have accessing financing, supporting them through this process is crucial. The Chancellor hinted at this at the Institute of Directors'
annual convention
earlier in the month, saying SMEs were ?too daunted? to launch into new markets. Perhaps offering funding through schemes like this would help UKTI reduce the fear factor? We welcome the move to promote medium-sized businesses and the support offered to small businesses through remaining schemes. However, given the size of the funding element compared to UKTI?s other programmes, the impact it had and the importance of SMEs in getting our economy back on track, we believe it?s something that was worth sticking with.
Image source
Share this story