Jenny Vadasz, owner of Aspire Accounts, encourages clients to take risks. Not your usual accountant, she recommends her SME clients jump off a cliff. And her unusual methods pay dividends.
From the very first meeting, Jenny and her team at Aspire Accounts educate and support clients to ensure they are well-positioned to grow their business and take risks in the way they desire, without having to spend time making sure their books are straight.
Jump off that cliff and make sure the parachute opens because if you don't, you'll never know what would have been, you'll never see what could have happened. So, take that risk and take it as an opportunity.
A winning strategy
Jenny set up Aspire Accounts in 2018 to support local businesses in their aspirations for growth and business success. Two years later she won the UK Enterprise 2020 award for Best SME Accountancy Firm in North West England.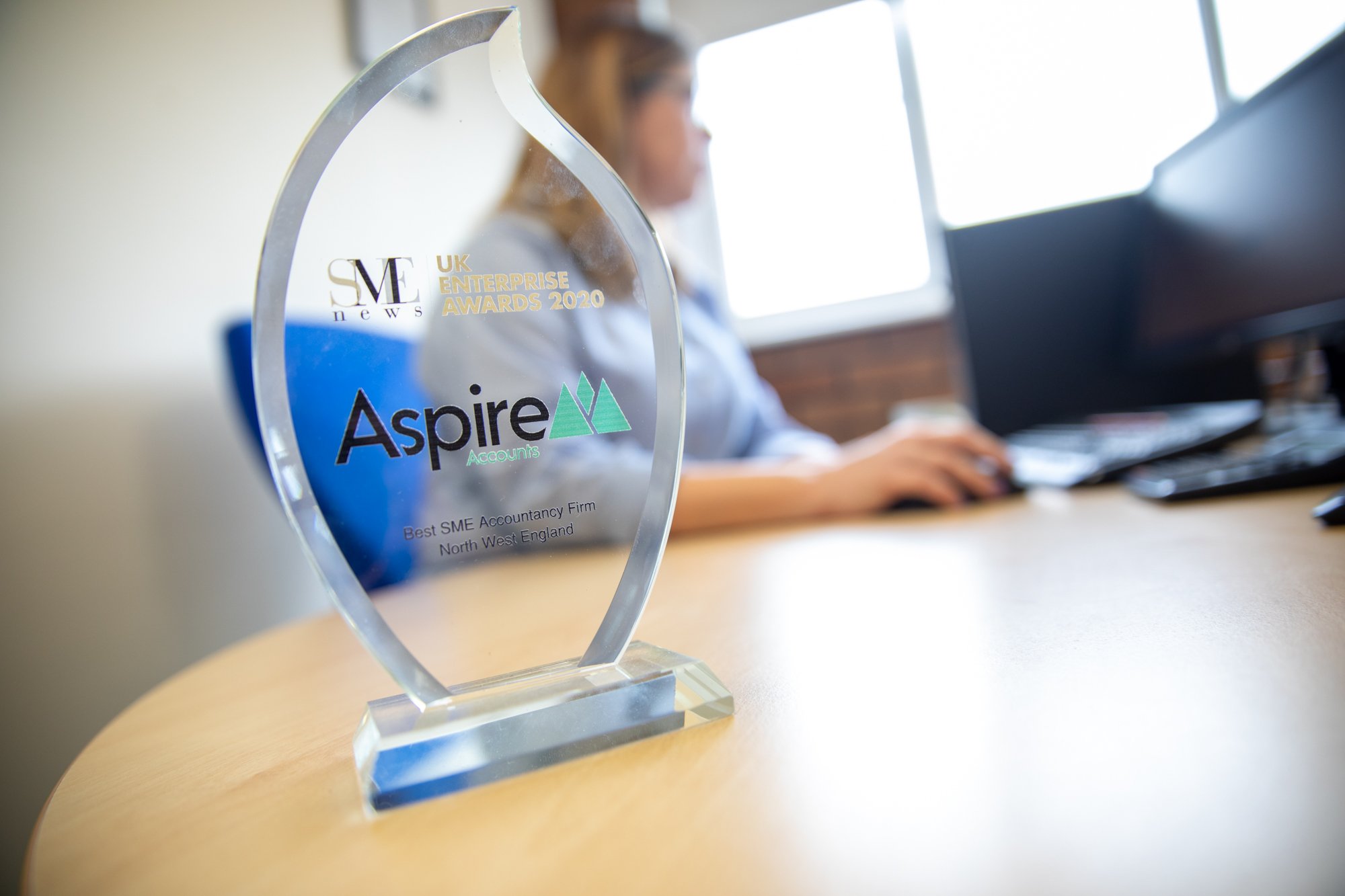 The secret to her success is her human approach to business, money and the people she works with.
We offer a completely different service. When we take new clients on, they come willingly. I'm happy to jump on board with the team and become part of the family, and help you grow your business.
Jenny began her accountancy career in the manufacturing industry. With a reputation for having learned the "full processes of a business," Jenny now applies "cost-saving measures such as tax savings, recalculating returns, and reviewing lease agreements to maximise profit" to her growing SME client list.
Her aim is to understand everything there is to know about the businesses she works with. Her ultimate goal, as well as keeping the business accounts up to date with her no-nonsense approach, is to get to the nitty-gritty of how she can help clients boost their business potential and grow their profits.
Launching Aspire Accounts
In her work as a company accountant, Jenny typically found herself doing project work, an aspect of the job she loved. Her job was 60% numbers based. The rest of her time was spent on investigation.
If the profit and loss was telling me some information, I would assume that the director, when I went to board level with that information, would ask me questions about it So, it was really looking at lots of different solutions within those businesses to really make it productive.
Finding answers to areas of the business which could be improved and implementing practical solutions to make the firm more productive, Jenny knew her skillset could make a big difference to small businesses.
The seed of her idea grew during her time at home with her baby daughter. Following maternity leave, she took a redundancy package and a "part-time position, much closer to home".
Disappointed to find she "wasn't being challenged enough" in her new role and determined to use her skills to make a ?difference to people and how they live , Jenny launched Aspire Accounts.
I put everything I had into building Aspire up It was all about marketing, networking. I was living very close to the breadline, and I've just put all my energy into making it into a successful business.
Committed to doing things very differently to a normal accountant," Jenny ?quickly built up a lot of clients?.
Aspiring clients
"The name Aspire," Jenny says, "was long thought about because I wanted to make sure that it was something inspirational." She sets herself apart from her competition by actively setting out to attract clients who want to work with her because her aspirations for their business are as strong as their own.
We really target people that want a bigger future people that want to grow and not just plod along.
"Some businesses," Jenny acknowledges, "Are doing very well, and they just plod along, and they don't want more staff and they don't want more business. They just want to continue at the rate that they're going and that's fine."
When she meets business owners with this mindset, she encourages them to go and speak to a different accountant.
We want people that want to grow and want to make an impact and want to make a difference.
Strategising for success
When onboarding a new client, Jenny and her team don't just sign clients up and deliver their accounting needs, but really examine the business model to gain a deep understanding of the business as a whole.
Looking closely at the business also means gaining an insight into the personality behind the business. Jenny will delve into detail to discover "what you do day to day" and what that looks like over a month and a year. She'll ask questions about who your family are and where you live to build an entire vision of your life and business, and how they slot together, or where they fail to do so.
Jenny is also keen to understand early what your long-term goals are. What do you want in your own future What's your five-year plan, your ten-year plan" Do you want an exit strategy to the business
This bank of knowledge helps Jenny to help business owners strategise for success and achieve their short and long-term goals.
But the biggest, most important question she asks is why . She'll tell Anyone that wants to go into business, do not do it unless you have a big enough why. Why are you doing it" That big question, that huge thing at the beginning is the reason that you will fail or succeed.
"You will struggle like hell if you do not have a big enough reason. It has to be a really fat big juicy WHY.
Serious business
Actively picky about the clients she works with, much of her new business comes from existing clients.
Jenny goes out of her way to ensure that she and her team focus on more than just tax and accounting. From the very first moment, Jenny will determine her client's goals and help set up everything needed to make those business dreams a reality.
Whether that requires a business coach, or technical expertise, Jenny works out what skills are needed and connects her clients to the people who will help make things happen.
"If you're serious about your business, let's get you a coach. Let's look at wealth management as well because you're going to start making money.
Serious about helping her clients make serious money, one of the first things she ll recommend is to read The Richest Man in Babylon by George S Clason. It's only 100-pages, but there's so much guidance you can pick up and it really sets you up for the mindset of what we're all about.
"I want to push people to the complete maximum and more to see them be successful.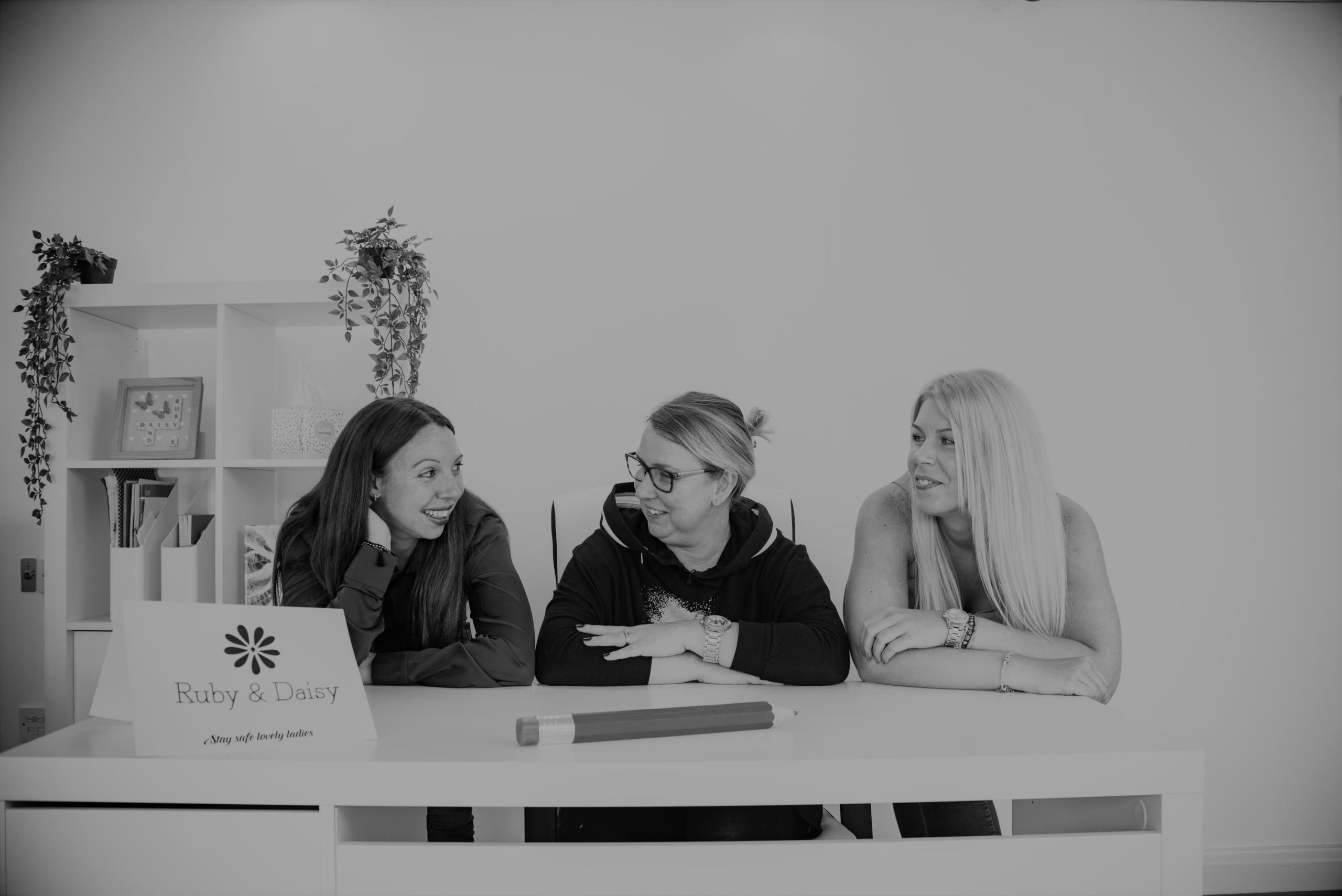 Celebrating success
For proof that her unusual methods work, look no further than a really small boutique business who, pre-Covid, were turning over a modest five-figure sum. Forced to close during lockdown, Jenny encouraged the business to set up an online store. Their turnover this year has multiplied five-fold.
"It's amazing to see what they've actually done not only to help turn the business around it's absolutely incredible to be part of the journey as well.
A larger retailer selling fashion to 40-plus women also closed their brick-and-mortar shop and moved everything online during 2020. When they signed up as clients of Aspire Accounts the business was turning over a healthy six-figures sum each year, now they do the same in two months.
"When we take you on board you're a client not a number. You're part of the team now when you celebrate, we celebrate.
To find out more about Jenny Vadasz and Aspire Accounts, visit their website, or connect on Facebook or LinkedIn.