Omani-born Mousa Al Awfi had raised five children and was looking for a new challenge when she set her sights on fashion. These thoughts became couture label, Atelier Zuhra, which she launched from a Dubai store in 2015.
Since then, the brand's high fashion look, including its attention to intricate detailing described by Al Awfi as the embodiment of "feminine grace and power," has gained celebrity fans internationally.
Her richly embroidered dresses have been worn by Bollywood stars as well as some of Hollywood's best-known names, (Eva Longoria) and even by Arab royalty, showcasing the brand's international appeal.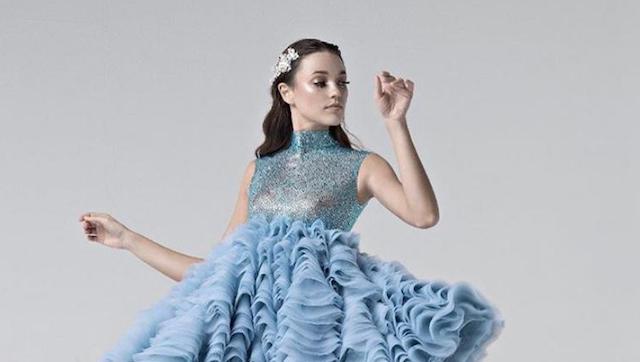 Today, Al Awfi's daughter, Rayan Al Sulaimani heads up Atelier Zuhra. Five years after its founding, she's taking the brand to the gilded interiors of London's Royal Opera House for its London Fashion Week show this weekend.
With London now an international business hub for many sectors including fashion, we speak to Al Sulaimani, who holds multiple degrees in business, about her experience trading here, what it offers brands like hers, and what it's like being a woman in a (still) male-dominated industry.
Real Business, (RB): What inspired you to take over the business?
Rayan Al Sulaimani, (RAS):?From a young age, I was always interested in fashion and it was my dream to become a fashion designer. My enthusiasm to go into the field of design was inspired by my mother, and what she achieved. It was also because of my solid education in business studies alongside my adoration for fashion that I chose to assume control over the business.
RB: Did you have any doubts?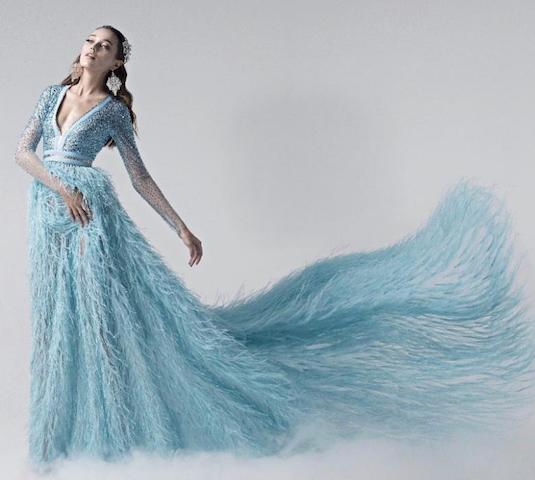 RAS:"In the early days, I was very stressed and nervous about how people would react to my designs, but then I realised that fashion is an expression of one's self and everyone has their own style. Therefore, no one should never be scared to express their passion.
RB: What business advice would you give your younger self
RAS: Don't overthink everything. Every kind of business faces difficulties and there will always be obstacles and challenges in your way. However, it's important to solve problems in a calm and intelligent way which will help you avoid unnecessary stress. Make sure you always have a 'plan b' so you are always prepared and can face any problems you may encounter.
RB: Have you encountered any gender prejudice in your sector?
RAS: I have encountered some prejudices, but I have learned to deal with them over the years. However, I feel these experiences have made me a much more confident person and have taught me to be both strong and brave in my role.
RB: What's your brand's mission"
RAS: For all women, of all shapes and sizes, of all colours and ethnicities to feel good about themselves. I want women to feel pretty, confident and empowered when they wear my garments.
RB: What does 'company culture' mean to you
RAS:?For me, company culture refers to the personality of a company and it defines the environment in which the employees work. Good company culture includes a variety of aspects including a pleasant work environment, and a solid company mission, including clear values, ethics, expectations and goals. Good company culture is imperative because workers are more likely to be productive and enjoy their time in the workplace when they fit in with the company's culture.
RB: What preparations have you made for London Fashion Week?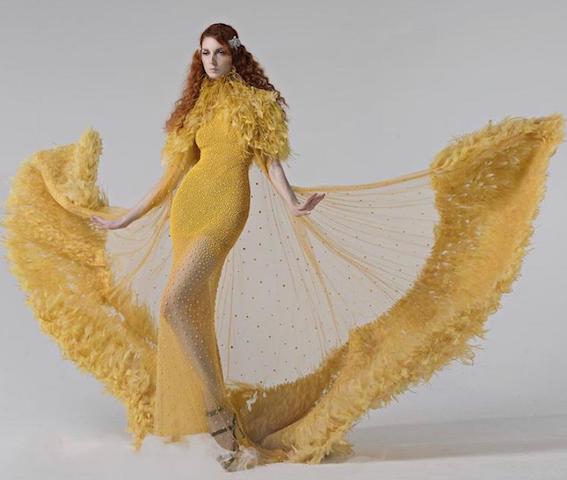 RAS: Fashion week is a very exciting time for my team and for me, it requires immense teamwork and is a great opportunity for me to bond with my team. Having said that, it's super hectic and stressful! But showcasing at London Fashion Week means so much to me that I am willing to go through any kind of stress to do it.
RB: What are your thoughts on the UK as a fashion hub ?
RAS: London is one of my favourite places in the world. I love the culture, diversity, fashion, originality and professionalism found all over the UK, which is what makes it one of the most influential fashion hubs in the world. Yes, it is a very good place to do business, as there is a lot of scope for emerging talent.
RB: Why is London Fashion Week important to you?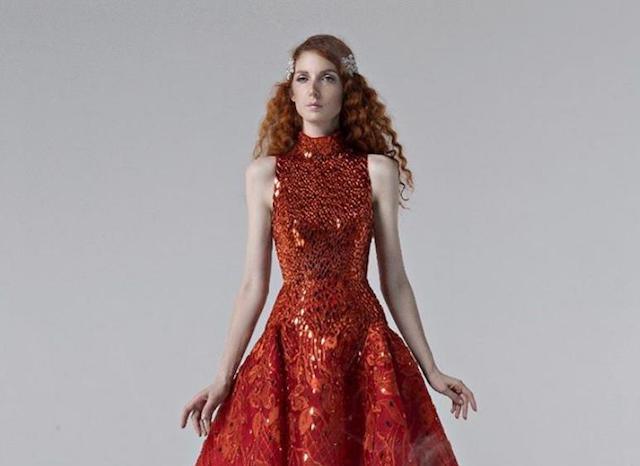 RAS: London Fashion Week is a platform that helps me present my collection to the rest of the world. It gives me the opportunity to meet international designers and be inspired by them. It has also enabled my brand to become globally recognisable, meaning I have been able to take part in many internationally well-respected fashion shows worldwide.
RB: How do you balance family life and your business responsibilities"
RAS: I feel it is very important to maintain the right balance between your personal and professional life in order to be happy. Time management and planning is therefore crucial. If you set yourself targets and work accordingly then you will have time for both yourself and your family.
RB: Do you think the UK is a place that's supportive of female entrepreneurship"
RAS: I believe the UK is a great place that supports not just females, but all kinds of creative individuals. In general, the UK is not a gender-biased country and it supports good talent, be it male or female.