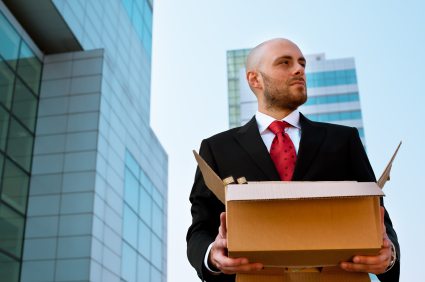 This article is a follow-up on "Avoiding the pitfalls of engaging employees overseas."
Effective hiring and firing is a necessary part of running a business. Firing someone is never pleasant and always carries a risk, be it employment claims, bad publicity or an adverse effect on morale. These risks are multiplied significantly for the unwary when it comes to firing someone overseas. Unidentified claims and complex operational problems for your subsidiary can easily arise ? especially where you were relying on an individual to run your business in the country in question. Fortunately, with good advice and forward planning, these terminations need not be any more problematic than your domestic ones. The reasons for firing someone can be varied. However, when it comes to firing executives overseas, more often than not it is performance concerns or a broken working relationship which drives the change. Commercial pressures are often such that there is no time to follow the niceties of local employment law. In such situations it is a case of negotiating a severance payment which is more attractive to the executive than litigating.
Timing is everything
Time spent planning is always time well spent. As with any termination, you should consider relevant provisions of the current employment contract, bonus letters, stock option paperwork and details of other terms and conditions. Hopefully you will have retained these at UK head office at the time of engagement. Timing will be key. Are there significant dates or actions which need to be considered? Find out when any share entitlements vest, when any accounts need to be signed and what the renewal date of the lease is. If the executive is a director or holds other powers, such as cheque signatory, then work out what is involved in transferring these powers to others. Hopefully, you will not have put them all in the hands of the person you are looking to dismiss in the first place. It is prudent to do a search of local registers of directors in case the executive holds directorships of group companies about which you have no knowledge. Is the executive one of your home-grown people sent abroad as a secondee? If so, consider bringing the executive home for a few months before firing them to avoid unsettling those posted elsewhere in the world.
Legal advice can be crucial
Once you have assessed the factual situation you should take advice. Only the toughest of risk-takers will blunder into a dismissal discussion without obtaining prior local legal advice on potential litigation, risks and the best negotiation approach. For example, in some countries a dismissal is invalid if not approved by a Labour Inspector – a potentially costly oversight, if the executive resurfaces years later seeking back pay. As with any termination conversation, be ready with a plan B, in case the negotiation does not succeed.
Check local employment law
While one cannot set hard and fast rules to fit all situations, flying out to meet the executive armed with a draft severance agreement compliant with local law is normally the best way of proceeding. Check with your advisor whether there is a legal requirement for the agreement to be translated into local language ? this can often be the case even where both parties are English speakers. When it's a secondment situation, immigration status might a more important consideration than money; especially if children at local schools are involved. This is because losing their job could mean to the employee that they lose their right to continue to live in the respective country, unless they can find another sponsoring employer. Offering a period of garden leave to the end of school term can therefore be a crucial negotiating tactic.
Plan for success
With proper advice and careful planning, dealing with overseas terminations can be relatively straightforward. When they involve an ex-pat on secondment, it is very rare for the parties to fail to reach a settlement agreement, as the employee is normally keen to avoid litigation in a foreign country. Dealing with local hires can be trickier, especially if they think they have the upper hand in their knowledge of local employment law. You will want to demonstrate clearly that you are being well advised by lawyers who know the local laws and practices.
Roger James is head of employment law at leading law firm Taylor Vinters.
Share this story