Many of us are aware or have at least heard about the struggles many ex-servicemen and women face after leaving the military. The struggles are multilayered, from the emotional and social pressures of re-entering society after living as a close-knit military community and experiencing stressful and violent situations, to the economic ones, such as what sorts of job roles can they perform with their specialist skills?
From 'deployment to unemployment': The veteran employment gap is unjust and bad for the UK economy
Whether they have been in the military for five years, or even decades, military veterans can leave the vocation feeling isolated and alone. The veteran employment gap is a real thing, where working-age veterans are nearly twice as likely to be unemployed as their equivalents in the UK general population.
Military skillsets hold untapped commercial potential
This employment gap is a loss to the business community, as veteranscommonly hold a skill-set that is easily applicable to roles in business such as leadership skills, strategic skills, and a strong ability to work as part of a team. But what is needed is a way that veterans can communicate the value of these transferable skills, and how they can?be applicable to the needs of the commercial sector.
Underlying bias in the recruitment sector
There is also work to be done among hiring managers to tackle any underlying biases that occur when a veteran's cv comes across their desk. There needs to be further education within the recruitment'sector and awareness about the commercially transferable skills veteran candidates hold.
The British Ex-Forces in Business Awards: Shining a light on inspiring role models
This is exactly the problem that the British Ex-Forces in Business Awards is trying to solve. By identifying and commemorating veterans who have left the military and have used their gained skills to succeed in business, the community is given role models to look up to and follow.
At a time when there is?little to no visibility given to commercial role models in the veteran community, the British Ex-Forces in Business Awards is shining a light on those who are defying archetypal views of what ex-military personnel can achieve outside the forces. In doing so, their achievements can inspire others to follow in their commercial and entrepreneurial footsteps.
The awards in 2019: Global businesses step in to judge and support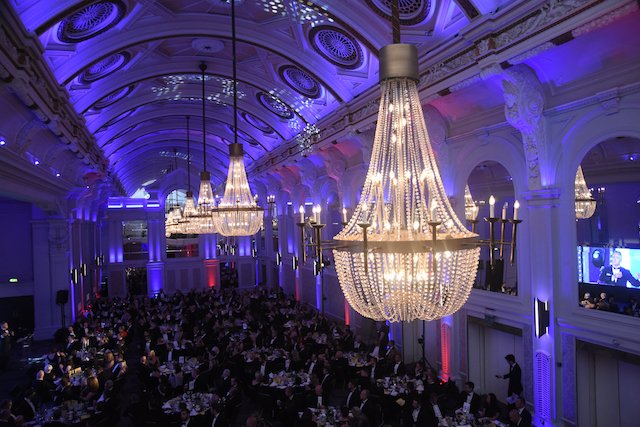 This year's awards ceremony, set to take place in the London Hilton on Park Lane's Grand Ballroom on May 8 will bring together an audience of over 800 people, making it the largest awards event of its kind globally. Attending will be a number of UK" business leaders, veterans, top employers, current serving officers, politicians, journalists. Despite the diverse nature of the attendants, all are united by the desire to promote the significant value that ex-military candidates can add to the UK economy.
From over 400 nominations, the finalists were chosen by a judging panel of military veterans headed up by Admiral Sir George Zambellas, former First Sea Lord and now chairman of several companies. Other judges include the CEOs of aerospace giant Lockheed Martin (UK), pathology service provider Viapath, governing body GB Snowsport and recruitment firm Staffline Group, as well as senior leaders from EY, PwC, Credit Suisse, Goldman Sachs, Cisco, and Royal Mail among others.
Ben Rossi, CEO of Disruptive Media Group and founder of the British Ex-Forces in Business Awards is overwhelmed by the widespread support for the programme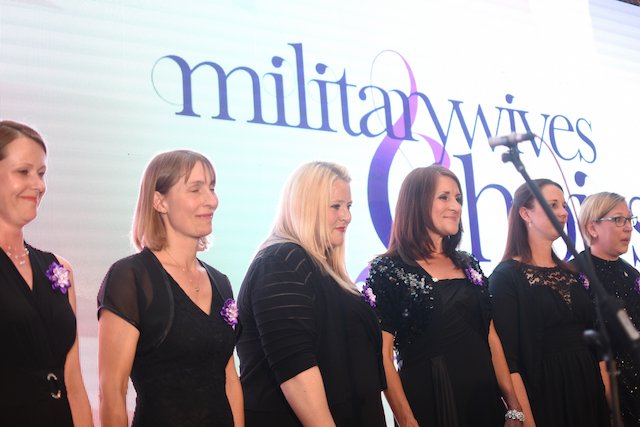 ?We have been blown away by the response to this programme. Supporting veterans is not only the right thing to do but there is a clear business case too, as demonstrated by the incredible talent in the 400+ nominations received for this year's awards. There is still much to do to educate employers on the importance and value of supporting the transition of servicemen and women, and we will continue to promote the crucial message that veterans are huge assets to business. It's vital that service leavers have role models to look to and we are privileged to host and showcase them at this unique celebration on 8 May.
British Ex-Forces in Business Awards 2019 The Finalists
ADVOCATE OF THE YEAR
Christopher Livermore, Centrica
Dominic Hill, The White Ensign Association
Gillian Russell, Amazon
James & Lindsey Copperwait, Focus Logistics Group
Kelly Mullane, Northern Trust
Michael Robb, Crest Nicholson
Sarah Pylyp, Jaguar Land Rover
Stephen Jolly, M&C Saatchi
Steve Lowe, Project Nova
Sue Bomphray, Barclays
BUSINESS LEADER OF THE YEAR
Alex Lane, Jacobs
Brian Chambers, Trident Pharmaceuticals
Christopher Gunton, One Housing Group
Louisa Clarke, Churchill Group
Michael Fildes, Circles, a Sodexo Company
Patrick Thomson, J.P. Morgan
Peter Satchwell, Gardner Denver Reavell
Richard Charnock, Standard Life Aberdeen
Stuart Goodman, Essential Site Skills
Vern Davis, Sopra Steria
CHAMPION OF WOMEN AWARD
Amanda Johnson, VACT
Andrea Dunlop, Paysafe
Daisy Coleman, Thales
Danielle Sandy, FDM Group
Julia Mathias, Lloyds Banking Group
Justine Hogkinson, Advocacy Focus
Louie-Mae Brisley-Gibson, Mainstay Group
Mandy Hickson, Hickson-Experience from the Front Line
EMPLOYER OF THE YEAR
Amazon
Bloomberg L.P.
Compass Group UK&I
Jaguar Land Rover
Microsoft
Openreach
Splunk
Transport for London
Yodel
ENTREPRENEUR OF THE YEAR
Chris Gillan, Heroes Drinks Company
Lee Robertson, Octo Members Group
Lyndsey Marchant, Phoenix Occupational Health
Mitch Turner, Drake International
Nick Lilley, Upturn
Richard H Tucker MBE, AAA Caring Caretaker
Steve Thornton, Forces Cars Direct
Ted Jones, Northcott Global Solutions
Vince Noyce & Giles Collighan, The Portsmouth Distillery Co
EX-FORCES INITIATIVE OF THE YEAR
Barclays Military Network Scotland
BNY Mellon
Insignia Crew
J.P. Morgan
Lloyd's Military Network
Quanta
Services To Film
Step into Health
INNOVATOR OF THE YEAR
Charles Joel, Gardner Denver
Christoper Kenna, Brand Advance
Dawn Childs, Merlin Entertainments Group
Edward Janvrin, Spark Beyond
James Lang, SNC-Lavalin Atkins
James Lewis, Kuehne + Nagel
Kevin Alderton, Blind Veterans UK
Mick Doe, Clipper Logistics
Peter Koch de Gooreyund, Centrica Business Solutions
Steven Rumbold, EDF Energy
INSPIRATION OF THE YEAR
Craig Monaghan, Sale Sharks Community Trust
Greg Staunton, PwC
John Daley, South Yorkshire Fire and Rescue
Louise Worrall, St. James's Place
Neil Spencer, Kuehne + Nagel
Paul Wood, Woodlands International
Penny Melville-Brown, Disability Dynamics
Rebecca Halliwell-Coutts, Foran Solutions
Sheena Wilcox, Career Transition Partnership
Tim Evers, Sapper Support
LIFETIME ACHIEVEMENT AWARD
Brendan Hindle, Jaguar Land Rover
Matt Wiles, Leidos UK
Quentin Naylor, THG Ingenuity
Richard Dorney, Strongmind
Rod Brown, Opun
Tim Harris, Wood
Tony O"Connor, Marriott Hotels
MILITARY VIRTUES IN BUSINESS AWARD
Andrew Cons, Go Digital Transformations
Craig Peckett, Chesterfield Special Cylinders
Darren Evans, The Access Group
Helen Knights, Barclays
Johanna Covell-Ritchie, Bloomberg L.P.
Mark Braham, The AA
Matt Podmore
Nicholas Brandram, HSBC Private Bank
Rachael Stevenson, Serco
Tom Kay, Kuehne + Nagel
NEW SERVICE LEAVER OF THE YEAR
Colin Murphy, Jaguar Land Rover
Conor Harbison, Citi
Graeme Park, The Hut Group
Lee Brown, Impellam Group
Malcolm Biggs
Matt Chapman, J.P. Morgan
Michele Crossman, SNC-Lavalin Atkins
Mohammed Ahmed, Sopra Steria
Peter Berridge, FDM Group
OUTSTANDING ACHIEVER OF THE YEAR
George Anderson, National Grid
James Denny, Viddyoze
James Dickaty, Sellafiled
James Howarth, RS Components
Jamie Thomas, Sodexo
John Chappell, United Utilities
Mike Forshaw, Dentons
Paul Embleton, Interserve
Rob Martin, Anchor Hanover Group
Toby Gutteridge, Bravery Organisation
RESERVIST OF THE YEAR
Alex Rennie, FDM Group
David Freeman, Amazon
Gordon McLellan, Barclays
James Cox, SNC-Lavalin Atkins
James Wootton, Agency Space
Lindsay Stewart, Barclays
Malcolm McFarlane, FDM Group
Richard Perkins, Transport for London
RISING STAR OF THE YEAR
Alex Dickinson, J.P. Morgan
Darryll Boden, Eurostar
David Walker, James Walker Group
Ewan Bray, WSP
James Carpenter, Check Point Software Technologies
James Fenwick-Smith , Alstom Transport
Jonathon Robinson, Hastings Direct
Roger Holt, SNC-Lavalin Atkins
Rory Thompson, Canadian Pacific Rail
ROLE MODEL OF THE YEAR
Ayub Kinyanjui, Knight Frank
Ben Edwards, Facebook
Garron Clark-Darby, T-Systems
Jeremy Cowell, FDM Group
Jim Niven, Cloudian
Rachel Webster, Barclays
Rick Mounfield, The Security Institute
Simon Hammerschmidt, Level Global
Steven Brown, James Walker Group
Travis Broad, IHS Markit
SERVICE LEAVER OF THE YEAR
Andrew Reeves, BNY Mellon
David Ellis, SNC-Lavalin Atkins
Dominic Conway, J.P. Morgan
Mark Large, EY
Matthew Cox, Newton Investment Management
Nick Wadey, Hi-Line Contractors SW
Phil Pettit, Cummins Generator Technologies
Philip Worthington, Micross Componants
Robert Hemming, Equiniti
Tony Wilkinson, Direct Line Group
TEAM LEADER OF THE YEAR
Carl Fewsdale, SNC-Lavalin Atkins
Dee Appleton Cairns, Countess of Chester NHS FT
John White, Assystem Group
Neil Winchester, Dell Technologies
Olly King, J.P. Morgan
Paul Thomas, Morrisons
Richard Camp, Bloomberg L.P.
Stephen Butler, Chesterfield Special Cylinders
Stephen Essam, University of Bedfordshire
Tony Hanlon, HSBC
YOUNG LEADER OF THE YEAR
Adam Robinson, Exertis UK
Adrian Hales
Ben Emslie, Splunk
Camilla Howard, Compass Group UK&I
Chris Crowther, Equifax
Dylan Williams, Aviva
Finlay Curror, Morgan Stanley
Lee Cartmell, Stagecoach
Rory Browne, Bombardier Transportation