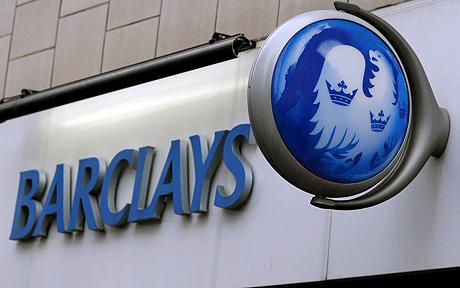 UK Uncut, which campaigns against major companies it claims are engaged in large-scale tax avoidance, targeted nearly 50 branches of Barclays Bank on Saturday in a so-called "Big Society Bail-In".
On the morning of the action,
The Guardian
published figures showing that Barclays paid £113m in UK Corporation Tax on its 2009 profits of £11.6bn. "There are alternatives to the [public sector] cuts, for example, making the banks pay for a crisis they created or stopping tax dodging by corporations and the rich," says Aisha Atkins of UK Uncut. But were the cries over tax avoidance justified? There are two reasons for Barclays paying a low rate of tax compared to their profits in 2009. Firstly, there were substantial losses brought forward from 2008 when the banks had one of their worst years on record. "Historically, all businesses have been allowed to carry forward unused trading losses from a previous period to be set against trading losses in a current period for tax purposes," explains Susan Hutter, partner at accountancy firm Shelley Stock Hutter. Secondly, as Barclays is a multi-national company, it probably pays a large amount of tax overseas. "Any tax paid overseas can be offset against UK corporation tax and effectively a business would pay the higher of the two taxes (where the UK has a double tax treaty with that country)," continues Hutter. "For example, if the offshore tax rate was 20 per cent and the UK corporation tax is 28 per cent, they would only have to pay eight per cent of profits from offshore company source in the UK."
Does UK Uncut seriously want either of those tax rules to be abolished? What would have happened to many SMEs trading today if they had not been allowed to offset losses they made in the depths of the recession against current profits? "To say they should pay tax on the profits and get no relief on the losses would be unfair and impractical," says Hutter. "If this were to be the case, many SMEs and other businesses would be facing a death sentence.
"Barclays hasn't tried to be underhand or carry out some clever tax schemes," she says. "It has merely used the legislation that is available to it. The headline 'Barclays pays just 1 per cent corporation tax' is misleading as it does not explain the full picture or give context and, without that, it is merely provocative. In this instance, it looks like the protestors will be unable to prove tax avoidance by Barclays.
"Clarity needs to be introduced into the reporting, otherwise it could turn out to be a witch-hunt against banks and possibly other large, successful corporations."
Share this story