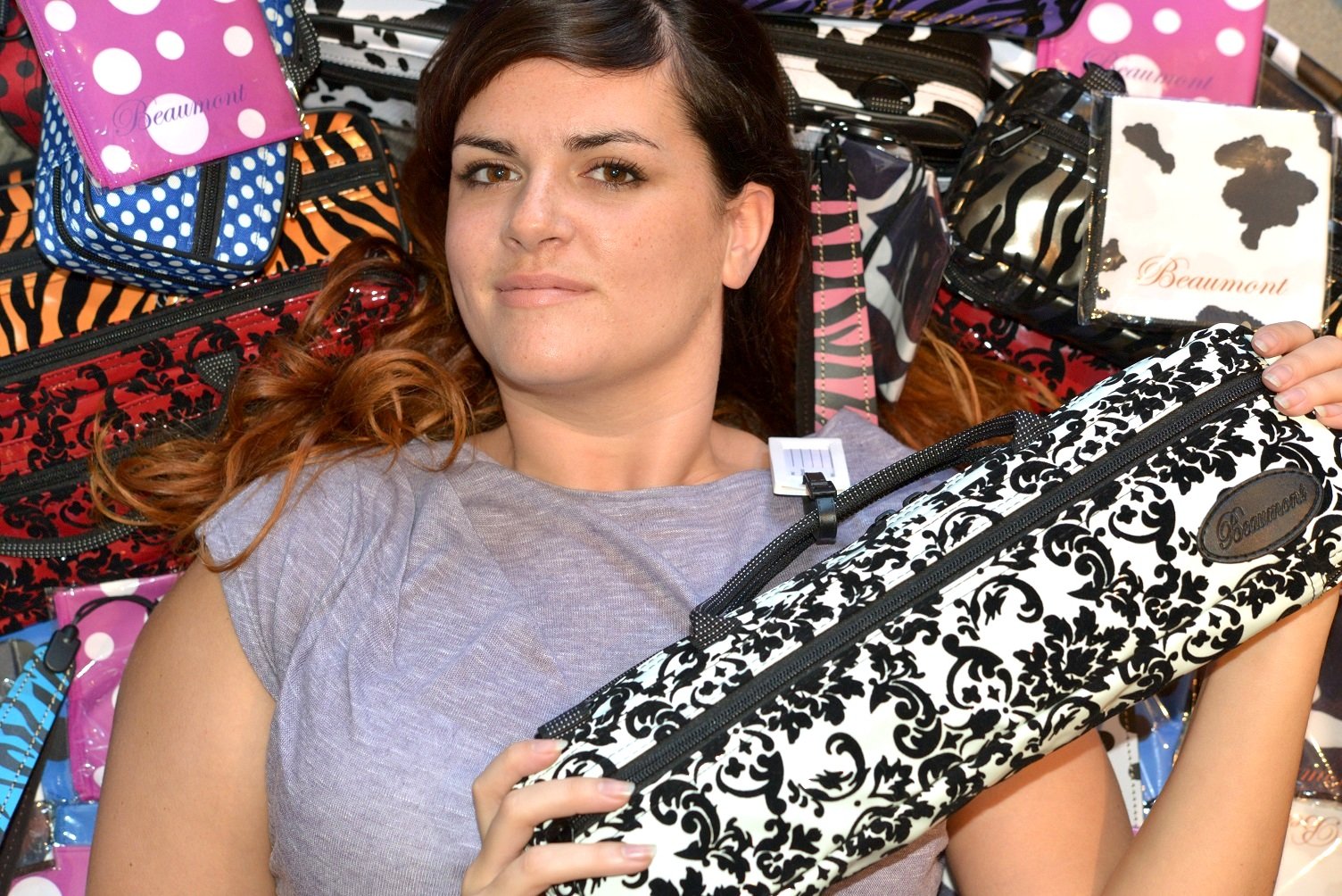 What?s your background and why did you decide to launch the business?
I?m a scientist by background, but I?d always wanted to be my own boss. When I finished university I asked ?should I do an MBA?? I started my own business instead and that was five years ago now. We used to buy second hand flutes from eBay and re-purpose them. They weren?t really good instruments, so that?s when we decided to look at manufacturing. We knew the cheapest flute available was ?490. It prices people out of the market. Our entry level flute was ?250, which is a lot more affordable. We went to China and spent a long time looking around factories. It took a while to find something that would work.
What prompted the move into accessories?
We launched the accessories last year. We noticed that 70 per cent of flutists are girls and all the accessories are black or grey. People don?t think it?s cool and it should be – you?ve seen Anchorman?s jazz flute! Hopefully we are making it cooler. We?ve found a real gap in the market. Units wise we sell lots more accessories than flutes and I wouldn?t be surprised if the accessories take over [in terms of revenue] too.
How did you break into the US?
We went to the states in January this year, including Los Angeles and San Diego. We met up with instrument communities and went around the shops that specialise in woodwind. We left samples and followed them up. This meant that we?re now in one of the biggest stockists in the country. Social media is good for direct to consumers, in the US the first thing they do is look at the likes you have. But we like to pick up the phone and go out there, and businesses in the US like that personal relationship.
Why did you start with the US and are you retailing in any other markets?
The US had most of our direct sales. The states is big enough that it?s all we can do right now. When we have an agent there we can start looking at other markets. We?re selling accessories through Amazon in other countries. We went up to the UK office and after a year they asked us about Germany and now we?re in Poland too, but were not pushing those markets, it?s just an administrative process.
What does the perception of the accessories differ in other markets?
It?s important to know your market. The flutes that they start with in the US on are an inch longer. We had to completely change our product. You have to be prepared to do that. Product testing is important. Under Californian [Proposition 65] rules if it contains chemicals you have to say it can cause birth defects. We?re not exporting in the appropriate tonnage to have to do it, but that?s something for the future. Product liability is an issue. We have a whole lever arch file on why our product is safe. You have to go above and beyond what you think is reasonable. With the instruments they won?t be able to trust the brand. In the UK we must have visited hundreds of shops. They trust us. To do that in the states would be impossible and to establish brand trust would be impossible.
What else did you do to research the US market?
We speak to people about the products they sell. The [UK Trade & Investment] UKTI?s Passport to Export scheme was helpful. They don?t spoon feed you, but they make you think about what you need to do at every stage of the process. Without them we wouldn?t be where we are today. They also paid for 50 per cent of the trip to the US and have completed an Export Communications Review.
What are your hopes for the future of the export business?
Exports are currently 15 per cent of revenue, but that?s because the flutes are a lot more expensive. Exports will increase by 50 per cent next year and I hope exports will be a bigger part of that revenue. We?re looking at hiring someone to do our social media full time. Right now we have two full time employees and one part time here and one part time in China, alongside a team of freelancers.
Share this story