The Amazon Growing Business Awards are back. Here's everything you need to know about 2018's finalists for one of the most competitive categories: Digital Business of the Year.
On 28 November, the finalists for the 2018 Amazon Growing Business Awards will congregate at The Brewery in London, hoping to win one of 18 accolades. Ahead of the big reveal, here's what you need to know about the top digital businesses that made the shortlist.
2018 Digital Business of the Year finalists
Recognising UK digital businesses who are changing their markets.
Compare and Recycle is a mobile phone recycling comparison website.
Founder:"Matthew Moreton
Growth story: While predominantly established as a mobile phone recycling comparison site, the company's growth is also down to its advisory arm. Compare and Recycle provides data to both businesses and consumeres to make informed decisions when it comes to trading in or buying a mobile phone.
"There are a couple competitors on the web, but none that exhibit the same level of commitment of holding recyclers accountable, providing value-added business intelligence to the merchants listed on our site, and communicating accurate, real trend data to our website users for a more informed decision across the board." " Compare and Recycle
Lantum?is a bespoke staffing management platform for NHS providers.
CEO: Melissa Morris
Growth story:?Lantum was created with the sole mission of saving £1 billion for the NHS. It is now being used across 2,000 GP practices, clinics and hospital departments across the UK, as well as by over 4,000 clinicians. So far it has saved the NHS nearly £10 million and has enabled over 4.2 million appointments.
"The NHS is the fifth largest employer in the world and the way people are allocated into shifts is completely broken. Rather than tackling a small piece of the problem, Lantum is attempting to solve the whole issue end to end." " Lantum
Liftshare?was the first car-sharing system provider in the UK.
Founder: Ali Clabburn
Growth story:?Established in 1998, Norwich-based company Liftshare is only twee weeks older than Google and has been using its experience to support and grow carpooling across Europe. The company"has big 2020 goals, one of them being to take 1 billion miles off UK roads.
"As a mission-driven social enterprise, we help solve transport poverty with fewer cars, creating happier travellers. The licensing model of our SaaS products means that our work with over 700 large UK organisations enables us to provide free-to-access mobility for everyone in the UK." " Liftshare
Funding Options is a one-stop-shop for SME finance.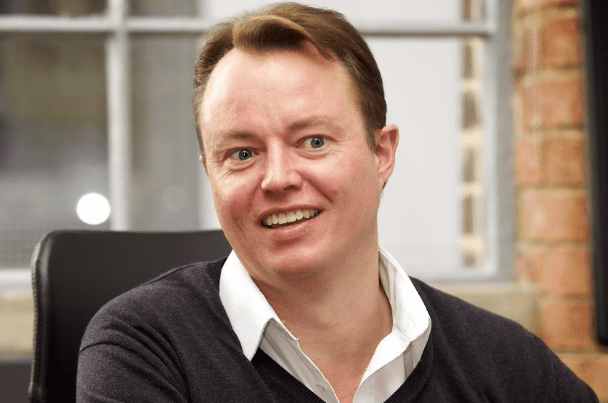 Founder: Conrad Ford
Growth story:?Funding Options is an online comparison marketplace for SME finance. Each year it delivers over £100 million to SMEs, from over 50 different active lenders. The company is growing exponentially, with revenue up 250% this year and 300% the year before.
"For decades, funding has remained an intractable challenge for small businesses. Our online technology helps small businesses to access the right lender, bringing the same levels of ease and speed previously only available to consumers. We help the small walk tall, and we're having a real impact." " Funding Options
Cybertill is a cloud-based retail technology company.
Founder:?Ian Tomlinson
Growth story:?Established in 2001,"Cybertill was built to provide a real-time single view of stock, sales and customers across all touchpoints.?The company employs less than 100 people, yet its software platform serves over 700 general retail, charity, and visitor attractions globally and helps process over 64 million transactions a year. One of its software solutions is a streamlined Gift Aid process.
"Historically, the donor Gift Aid registration process was lengthy, required a lot of admin, and the charity needed to store paperwork in case of an audit. Cybertill developed a cloud software solution which streamlined the process, making donor sign up and data storage digital, secure, simple, and HMRC compliant." Cybertill
Tide is a mobile-first business banking service.
Founder:?George Bevis
Growth story:Banking app Tide combines traditional banking services with automated business management software. Less than a year after launching, Tide's member community sits at over 40,000 customers who have transacted more than £2 billion through their accounts.
"Small businesses have been underserved by traditional high-street banks, and are bogged down by admin. It can take weeks to process an application for a new current account, and as a result 52% of SMEs say banks are 'just not business-friendly'. With Tide, owners are given a sort code and account number in as little as five minutes."?" Tide
SingleMuslim.com is one of the UK's largest online dating firms.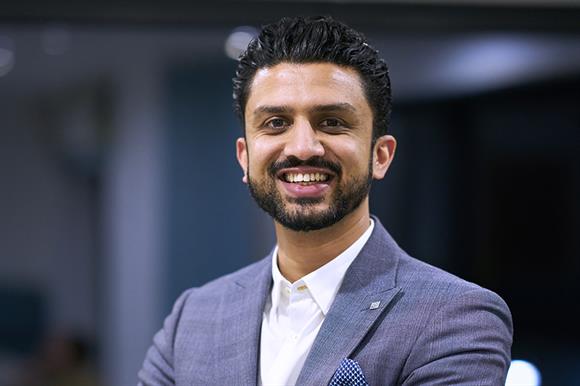 Founder:?Adeem Younis
Growth story: Launching the online company as a teenager in 1999, Younis grew SingleMuslim.com from a startup to an established, digital company. This year, UK registrations surpassed 1 million members. It estimated a staggering 52% market penetration and has led to over 50,000 marriages.
"SingleMuslim leverages the power of the digital age to lead a cultural shift that has made ripples across the globe and by doing so became a household name for an entire faith community, demonstrating that the digital space really can be a level playing field for all."?" SingleMuslim.com
Timico is a managed service provider that delivers connectivity and cloud technology.
CEO:?Tim Radford
Growth story:?Founded in 2004, Timico's success stems from both organic growth and strategic acquisitions. Today, it supports the IT needs of over 15,000 clients from three UK-based locations.
"Rather than simply reselling network connections and managing them, Timico is creating its own products and services through the development of its own intellectual property. It has achieved this through a range of activities, including the automation of manual repeatable tasks through the use of digital innovations such as chat bots."?" Timico
[article id="122839″ title="Growing Business Awards"]
2017 Digital Business of the Year finalists
Unlike some other charity giving sites, charities can use Everyclick completely free of charge and it prides itself on remaining wholly ethical, encompassing the values of the charities it supports. Everyclick's existing and new products also provide a way for consumers to raise money for charities at no extra cost to them.
Its products are based on consumer trends and challenges facing the charity sector, withits newest offering?being?GDPR advice website Charity Now, and the development ofA Give as you Live app, set to maximise on the rise in shopping via mobile technology, in full swing.
Lendable is bringing technology into consumer credit by using data and machine learning to make the process of getting a loan faster and cheaper. Banks and competitor platforms need multiple business days to make lending decisions; with Lendable, the time from applying to receiving funds is typically under two hours.
Lendable lends to a wider spectrum of borrowers than the big platforms and banks, but still charges affordable rates. We thus reach borrowers who would otherwise have to go to alternative expensive short-term lenders, whereas we can offer them much more attractive rates.
LovetheSales.com is a digital innovator at heart, as well as a digital-first. They are the first website to aggregate every sale item on the web into one place for consumers to shop.
Its founding team all held senior roles within top 100 UK website companies, and come with a wealth of knowledge and experience in digital. Their digital commitment means they have a GMV of over £10m with only six employees.
AI and machine learning is at the core of their technical challenges, and they're one of the first major ecommerce businesses to launch a fully-fledged AI merchandising system.
Quint is entrenched in all aspects of the digital consumer finance ecosystem and its award-winning in-house technology enables it to lead the market, with Monevo proving to be a crucial component within partner's business models.
Quint group is the only enterprise in the marketplace that has to date been able to successfully diversify technology across multiple products and markets, opening opportunities to work with further products and services.
The company's unique platform regulatory status, use of bureau and other data sets it apart, and is driving rapid growth where our direct competitors are struggling in the regulated market.
Virtualstock is a market leading British SaaS company that is transforming enterprise supply chains. Our flagship product, The Edge, is successfully disrupting leading UK retailers, their suppliers and, ultimately, improving customer experience for us all.
The Edge delivers best-in-class eProcurement functionality enabling retail clients to; rapidly expand their product range, reduce inventory costs, get products to market faster and improve supplier relations. The NHS are also using The Edge to deliver £1bn p.a. of savings by 2020.
Our growth in recent years has been exceptional and future growth is potentially exponential given the opportunity to scale across sectors and geographies.
In just two and a half years, WeSwap has brought a whole new digital and operational model to a stale and traditional industry, already establishing itself as a leading, much loved provider in the space despite operating in one of the most competitive markets for travel money in the world.
The business has consistently shown a commitment to finding innovative solutions to its users' problems, alongside a commitment to building a sustainable long term business. As a result, WeSwap had one of the most successful crowdfunding campaigns in history, has seen remarkable, consistent growth, and is rapidly disrupting the industry.
WUNDER2's digital media strategy has enabled the company to become the number one Amazon bestselling makeup product in the space of two years. In collaborating with the internet's top influencers including Tati Westbrook, we have created exciting content leading to significant engagement, brand awareness and sales.
Taking a passionate and obsessive approach towards content, but a highly binary and analytical approach to amplification and paid media, we have been able to reach such KPIs that the business has grown exponentially quarter on quarter and year on year.
Since Yieldify was founded by brothers Jay and Meelan Radia in their parents' living room in 2013, it has grown to become an international business with a ?9.1m turnover, investment from Google Ventures and Softbank, and a place within the top 25 of this year's Sunday Times Tech Track 100.
This rapid success has been achieved by making it easy for ecommerce businesses to improve customer journeys and increase conversions. Through a combination of simple technology and smart services, Yieldify has delivered over 50,000 campaigns for brands such as Marks and Spencer, Anthropologie, Virgin Trains and many more.
The Amazon Growing Business Awardsis headlined by Amazon and sponsored by Santander, Bridges Fund Management and ECI Partners. It is supported by CBI, the Department of International Trade and Real Business. This year, the awards partnered with Beanstalk, a charity that recruits, trains and supports volunteers to provide consistent, one-to-one literacy support to children aged 3 to 13.
Interested in attending the Amazon Growing Business Awards?
Get your ticket or book a table here.