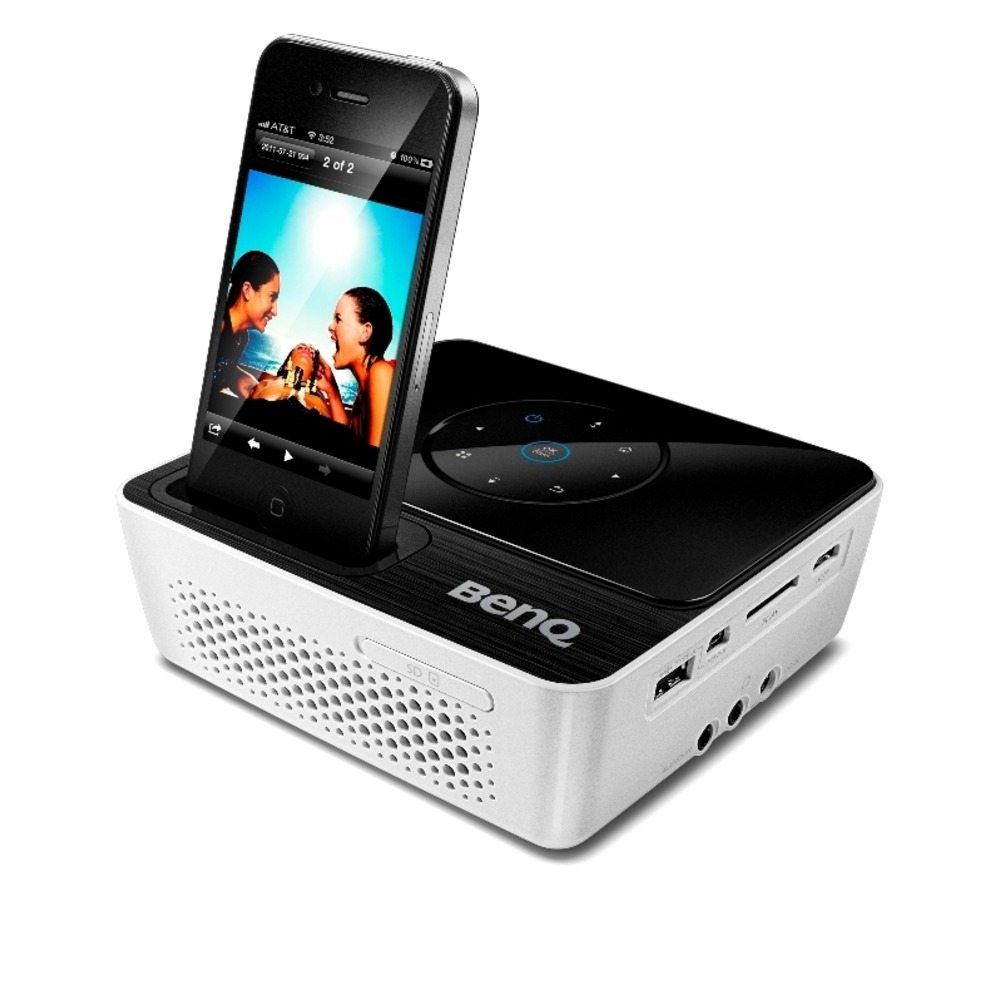 The BenQ GP2 mini projector is one of 2012's must-have gadgets. Long gone are the days of overpriced bulky projectors, this one will fit in your hand and won't cost you an arm and a leg ? it retails at ?360 in the UK.
The GP2 is specifically designed with the Apple iPhone in mind. The smartphone easily docks on the projector and displays a high-quality 160″ cinematic display. Perfect for presentations, videos, photos and more. The image itself is good too, with the 720p HD-ready projector giving off 100 ANSI lumens of brightness when the battery is fully charged. The battery is not bad, and you can just about watch a three-hour film. And weighing just 565g, it won't break your back when carrying it around.
BenQ's mini projector isn't just for the iPhone, either ? it has a USB display feature, allowing you to connect your computer using a USB cable. You can even transfer up to 2GBs onto the GP2's onboard memory storage.
What's our final word? It's an impressive piece of kit, but we're not 100 per cent convinced it's entirely essential to you running your business day to day. But if you like gadgets and have a flat white wall at home or in the office, it's good fun: who wouldn't want their own private cinema?
Share this story