Social media marketing is essential for SMEs. It's also versatile. With a bit of creativity, you can use your social media channels to achieve almost any marketing objective you set. They can help you raise brand awareness, increase engagement, present your business as a thought leader, collect feedback, raise funds, run competitions and surveys, generate leads and much more.
And when you get it right, social media marketing is extremely effective. An impressive 76% of US consumers have bought a product they?ve seen in a company's social media post. What's more, social media usage is only increasing. In 2018 the number of active social media users worldwide grew to 3.196 billion. This constitutes a huge audience quite feasibly within the reach of SMEs.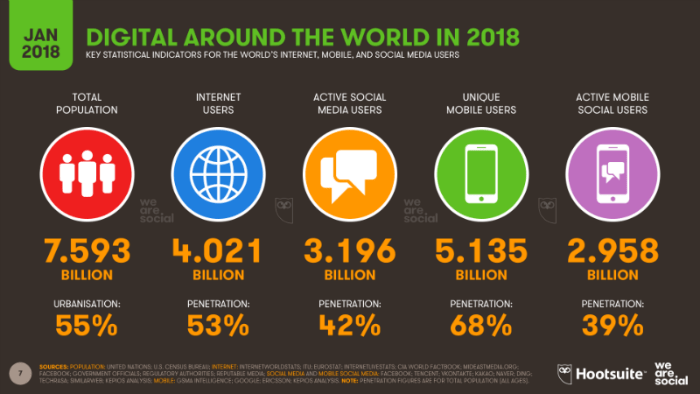 But it's not only companies reaching out to customers on social media. Over a third of Internet users say they use social networks to learn more about a product or brand. And 21% of consumers prefer to message a company on social media rather than call customer service.
Social media marketing presents a fantastic opportunity for SMEs. But knowing how to use social media effectively is very different to simply posting occasionally on Twitter. There are some brilliant social media marketing books, from some hugely knowledgeable authors, that can help you here. That's why Real Business has compiled a list of the best social media marketing books every SME should read.
1. Social Media Marketing Workbook: How to Use Social Media for Business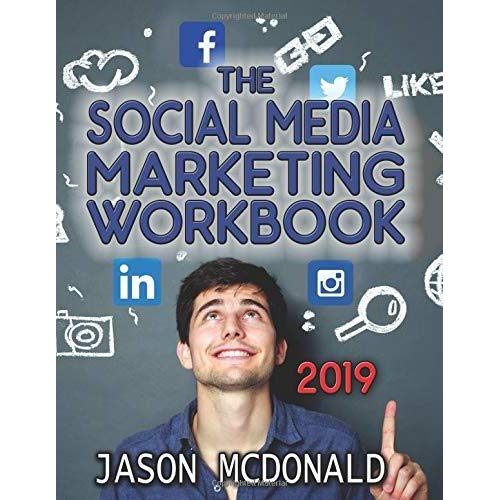 Author: Jason McDonald
Number of pages: 452
This best-selling social media marketing book is based on an analogy: social media is a party and you are the host. You need entertainment and food, invitations and technical knowledge for a great wedding or party. In the same way, you need content, a promotional strategy, and a technical understanding of each social media platform to succeed in social media marketing.
Author Jason McDonald uses the book in his own classes at Stanford Continuing Studies. You should buy it if you want to understand what social media marketing is and how to approach it to achieve your goals. It includes step-by-step explanations of platform marketing, including Facebook, LinkedIn, Twitter, YouTube, Pinterest, Yelp, Google+, Snapchat and Instagram. It also explains how to find other people's content to share, create and promote your own content, and optimise your social media efforts.
Find it on Amazon.
2. Social Media Marketing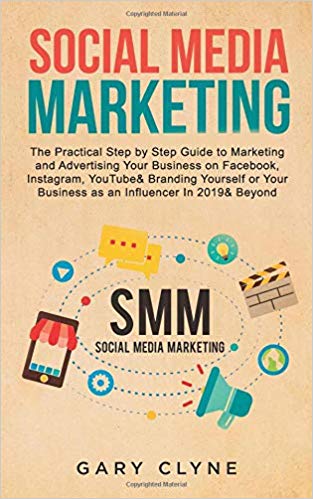 Author: Gary Clyne
Number of pages: 169
This is a practical guide to marketing and advertising your business on Facebook, Instagram and YouTube. It will help you position yourself or your business as an influencer in your chosen space. You?ll learn how to create a profitable social media marketing strategy, automate your campaigns and spend less on ads.
Get this book if you want to market yourself on each social media platform more efficiently and gain more conversions from engaging with your audience. If you're an entrepreneur or business owner, it will still show you exactly how to use social media to take your brand to the next level.
Find it on Amazon.
3. Social Media Marketing: Theories and Applications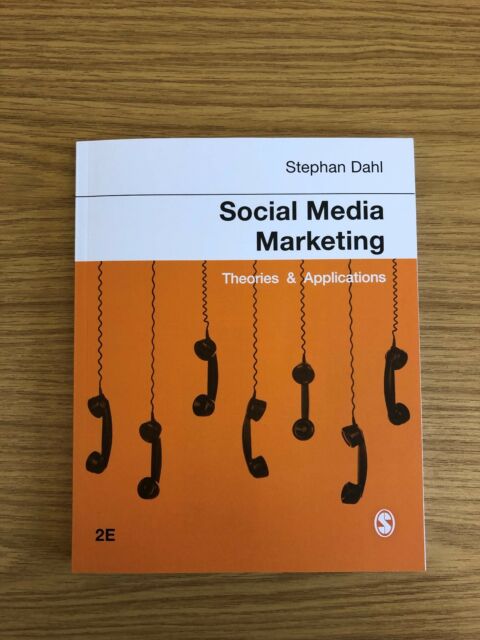 Author: Stephan Dahl
Number of pages: 296
If you prefer a more a scholarly approach to social media marketing, this is the book for you. It provides an up-to-date understanding of social media marketing theory and practice, referencing case studies, examples and other literature.
Dahl asks whether social media is a new marketing activity or whether it's actually quite similar to previous marketing practices and customer behaviour. He evaluates the theoretical frameworks that we often use to explain and leverage social media. He then applies them to real-life examples such as Amnesty International, American Express, Snickers and Unilever.
This is a unique social media marketing book for people interested in the ?why?, as well as what drives social media engagement.
Find it on Amazon.
4. The Rule-Breaker's Guide to Social Media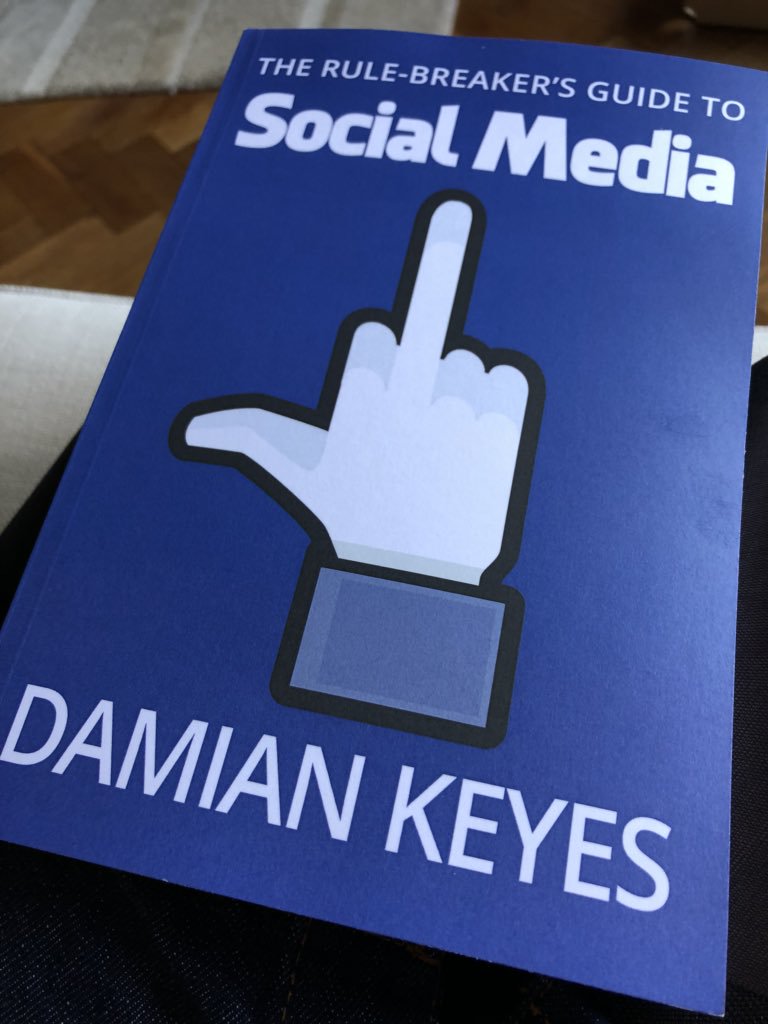 Author: Damian Keyes
Number of pages: 156
True to its provocative front cover, The Rule-Breaker's Guide to Social Media is for SMEs with a more disruptive approach to marketing. It's about starting again and looking at online marketing in a different way.
Author Damian Keyes travels the world helping businesses grow through social media marketing. His conversational writing style guides you deftly through expert anecdotes, tips and advice. The book also contains a useful 30-day challenge. It's the sort of book you?ll go back to again and again for tips and ideas.
Find it on Amazon.
5. Hashtag Authentic: Finding creativity and building a community on Instagram and beyond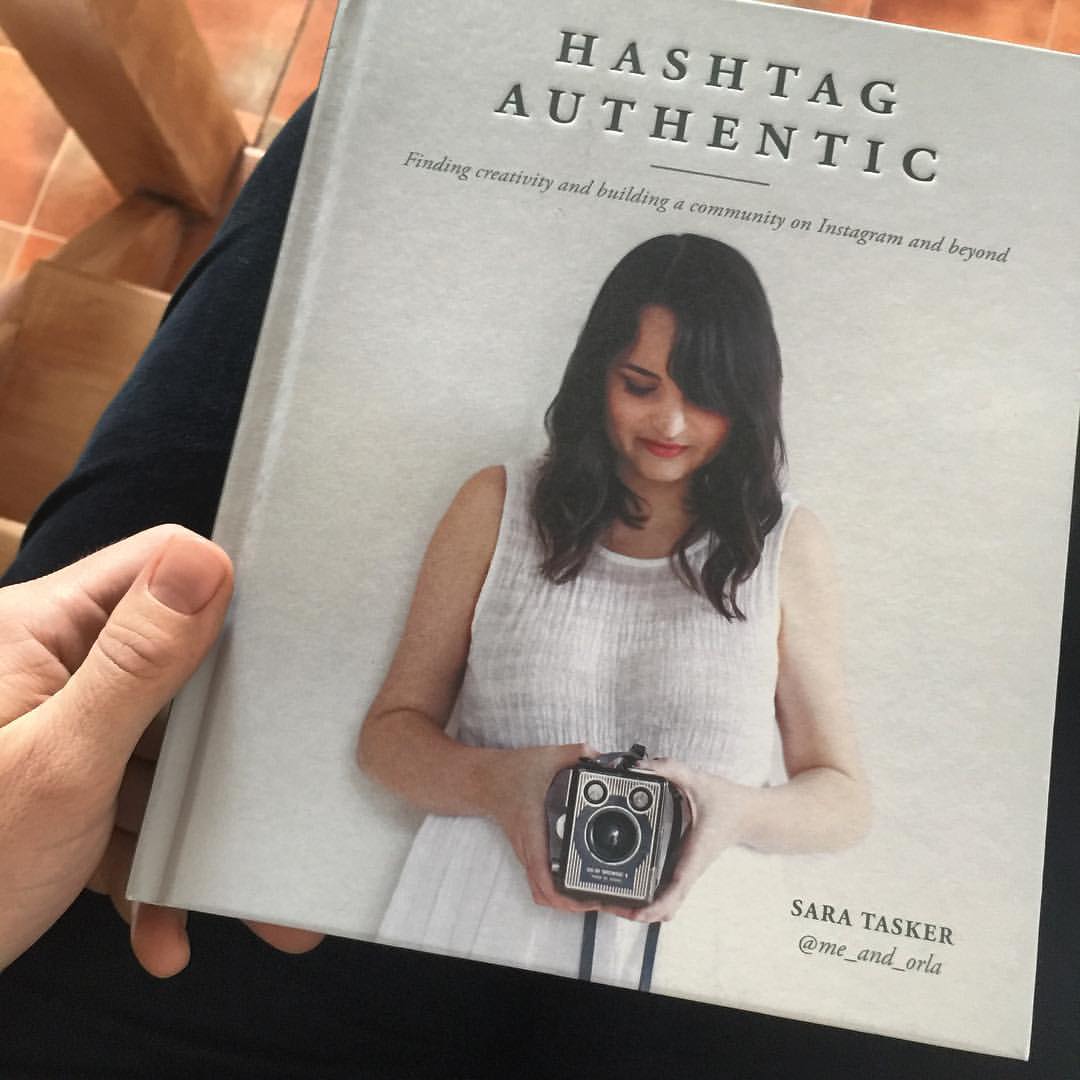 Author: Sara Tasker
Number of pages: 192
With some creative thinking, your social media channels can completely change your business. Instagram is no exception. In Hashtag Authentic, author and Instagram coach Sara Tasker provides advice, guidance and tips from her experiences over the past five years. Amongst other topics, she covers visual storytelling, improving your photography skills and managing your work-life balance.
Read this fantastic social media marketing book to turn your Instagram account into a profitable creative outlet. It's perfect for individuals and business owners wanting to connect with others online and offline in meaningful ways. It will help you get the best from Instagram, grow your business and have fun doing it.
Find it on Amazon.
6. Social Media Marketing Handbook for Soulful Entrepreneurs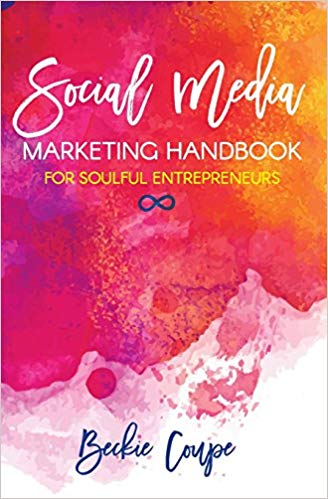 Author: Beckie Coupe
Number of pages: 212
Social media can be extremely powerful and extremely confusing. This book helps you tackle that first and most pressing question: where do you start with social media This complete social media guide is for entrepreneurs and business owners who want to create a successful business built on passion and integrity.
If you run your own business, this social media marketing book should be top of your list. It will help you identify the best strategy for you and your business. A deceptively easy read, it's full of effective ideas for creating and managing engaging content.
Find it on Amazon.
7. Profitable Social Media Marketing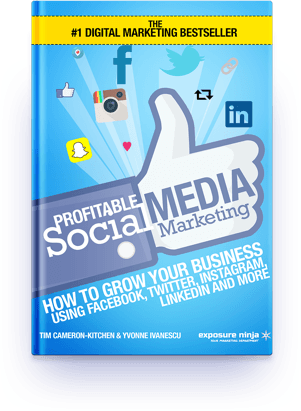 Editor: Luke Nicholson
Authors: Tim Kitchen and Yvonne Ivanescu
Number of pages: 334
This book is for those focusing hard on profit, a word often missing in social media marketing books. As the authors see it, every piece of your social media marketing campaign should be making you money. Full of strategies and profitable shortcuts for entrepreneur-run businesses, this book is essential for SMEs competing in a competitive space.
If you have an interest in PR, advertising, social media or marketing in general, read this book to understand the basics of how to manage and promote social media sites.
Find it on Amazon.
8. This is Marketing: You Can?t Be Seen Until You Learn To See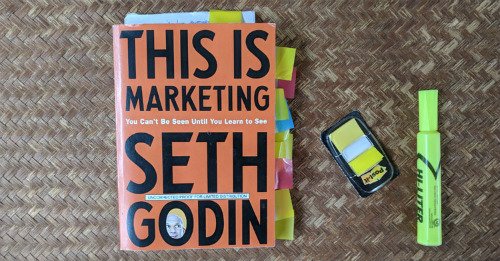 Authors: Seth Godin
Number of pages: 288
This book isn't specifically about social media. But it is about grounding your work in the needs and desires of those you seek to connect with and serve. Godin's idea here is that great marketers don't use consumers to solve their company's problem; they use marketing to solve other people's problems.
This is a great ?bigger picture book for SMEs wishing to better understand how to use social media. Don't just use it to make noise. Use it make the world better. For Godin, truly powerful marketing relies on empathy, generosity and emotional effort. Read this book if you want to use social media to create work you can be proud of and change people for the better. Learn how to drive the market rather than be driven by it.
Find it on Amazon.
9. Digital and Social Media Marketing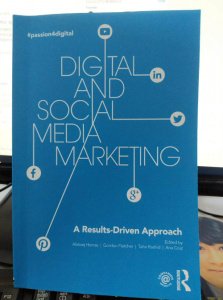 Editor: Aleksej Heinze
Contributors: Gordon Fletcher and Tahir Rashid
Number of pages: 346
Hands-on, accessible and user-friendly, this digital and social media marketing book will give you the skills and knowledge you need to gain a strategic advantage. The book uses research and examples from SMEs across Europe, and has been developed through close work with the Search Engine Marketing Trade Association.
Ideal for SMEs and postgraduate students alike, this book also considers new ethical issues from the digital world. Its Digital Business Maturity Model also provides SMEs with a clear understanding of their relative levels of technology adoption. Read this book to be at the leading edge of digital and social media marketing.
Find it on Amazon.
10. Social Media Marketing for the Future: Strategies for 2020 & Beyond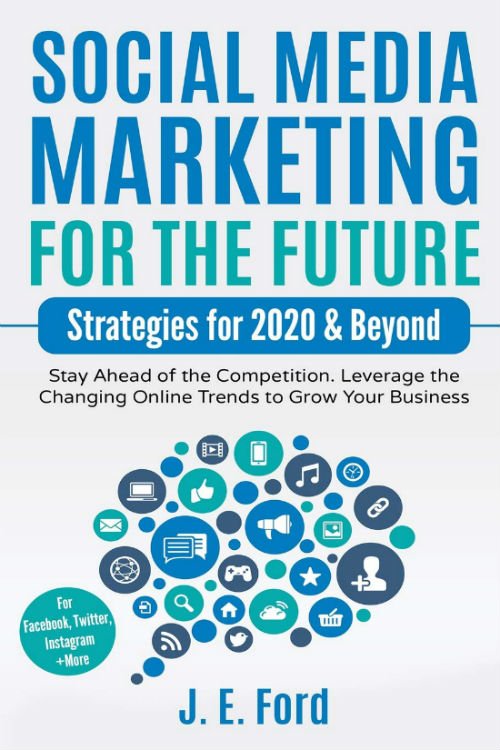 Authors: J.E. Ford
Number of pages: 109
This punchy book does exactly what it says in the tin. It focuses on the future of social media marketing. And according to author J.E. Ford, social media marketing is no longer an option, it's a must. Read this book to understand the most important social media trends in the years to come. You?ll learn how to apply marketing principles to new technologies and platforms. It will also teach you how to reach new customers and a new generation of social media users.
Well written and informative, this social media marketing book doesn't try to be something it's not. With both general and in-depth chapters, it's ideal for anyone looking to monetise their social media presence. It's also essential reading if you want to become familiar with emerging trends and make sense of them.
Find it on Amazon.
The scope and potential of social media is enormous, as you will no doubt have seen from the books above. And when you get it right, marketing on social media is extremely effective. With any luck one of the different approaches offered in the social media marketing books above will do just that?" and help you ?get social media right" for your business.