While some entrepreneurs in the US, UK and Europe buy complete goods from Chinese factories without as much as visiting the country, others outsource manufacturing of their products and components to Chinese factories with ease.
Why Source from China
In large part, this is thanks to the internet. A large number of B2B online platforms such as?Alibaba, Global Sources and Made in China have connected a vast number of suppliers to buyers from across the world. Similarly, a variety of technology-enabled payment options allows these buyers to pay suppliers in China quickly, reliably and securely. A number of China sourcing agents?with a presence on the ground also help suppliers and buyers connect, handling communication, quality inspections, payments and more on behalf of their clients outside of China. This makes it much easier for western businesses to import from China.
So how do you go about sourcing products from China And why should western businesses consider it as an option?
The benefits of sourcing from?China
There are three main reasons that make sourcing from China a good idea.
1. Sourcing from China can lead to Cost savings
Sourcing from China often leads to cost savings for businesses, which increases their competitiveness and profits. You can then reinvest these profits into your businesses to help it grow.
China is competitive because the costs of manufacturing are low compared with developed economies such as the US, UK and Europe. Production costs include the cost of raw materials, wages and overheads such as electricity and maintenance most of which are low in China when compared with the West. Additionally, the massive production capacity of Chinese factories allows businesses to give large orders, which further reduces the price per unit. All this ensures that you can get products sourced and manufactured inexpensively in China.
2. Quality
Chinese factories can manufacture products to western quality standards. This wasn?t the case a few years ago, which led to the popular perception that cheap China-made goods would undoubtedly be of poor quality. However, Chinese factories can now manufacture products inexpensively?without compromising on quality. Of course, some manufacturers do still deliver shoddy products. You just have to be careful while verifying suppliers you have shortlisted to ensure that you have selected a reliable one.
Finding a Chinese sourcing agent who can liaise with the manufacturer on your behalf will help stay on top of quality control.
3. Variety
Chinese factories can manufacture a huge range of products, from gym equipment to medical devices to aircraft parts. Visiting China's biggest trade fair, the >Canton Fair, will give you an idea of the variety of products its factories can churn out. The fair is held in Guangdong province, twice a year, in April and October, and attracts thousands of buyers and sellers from across the world. The fair is spread over an area larger than 200 football fields. Even if you attend the fair every day it's open, you won't be able to see all the exhibits.
How to find a manufacturer in China
A large number of B2B sites provide a long list of suppliers offering almost anything you might need to source. Several of these e-commerce platforms offer specialised services, which you can use to filter the hundreds of suppliers that pop up during a search.
On Alibaba, for instance, you can filter suppliers based on their reviews, how long they have been on the site or whether they are part of Alibaba's??verified supplier? service. The service involves a third party assessing the supplier on parameters such as its company profile, management system, production capabilities as well as product and process controls.
You can also filter suppliers based on whether they are part of Alibaba's??trade assurance ?programme, a payment protection plan in which the platform refunds buyers if the supplier delays delivery or if the consignment does not meet quality standards, subject to these conditions being pre-defined by both buyer and seller.
By filtering by reputation, you can find the best product manufacturers in China that you know won't let you down.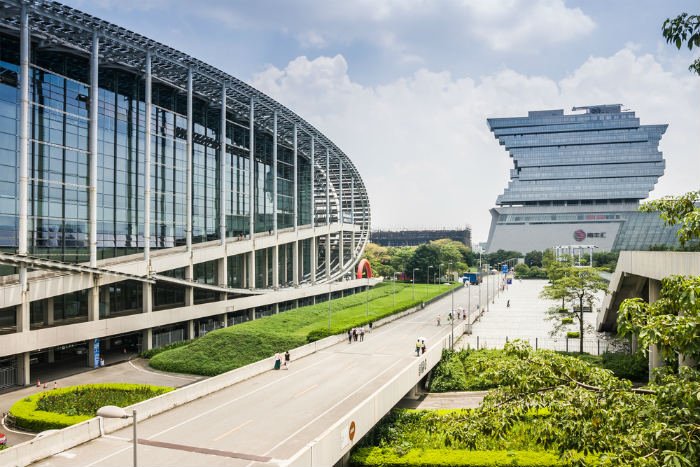 Other western businesses usually ask their business networks or trade and industry associations for leads for reliable suppliers. Business for Sweden, the Swedish Trade and Investment Council, for example, has useful?resources for entrepreneurs exploring?how to source products from China, and whether or not it is the best choice.
After shortlisting product sourcing suppliers based on your research, request a quote from each. Clearly explain your requirements, outlining your specifications, desired raw material, MOQ, and lead times.
As suppliers respond to your queries, rate them on the quality of their responses. Have they answered all your queries" Is their communication team (at least) proficient in English" Look for evidence that they pay attention to detail. Have they used the term you use for your product in the quotation, or is it just a generic term" All this matters because it gives an indication of the professionalism of each supplier.
Once you finalise a supplier, you will need to do a more thorough verification. Ask for their licences and other documentation such as factory registration, audited accounts or reports and their Value Added Tax invoice. Verify if the name of the company in the bank account they want you to send payments to matches the factory's official name in the documents they have provided. After all, you don't want to be paying Company B if you are negotiating with Company A. You may never see your money again. It may also be a good idea to ask for references of western companies your potential supplier has worked with, so you can check if they are indeed reliable suppliers.
Another way to source products from China is to hire a trusted china sourcing agent. For a fixed fee, these agents who usually have a team on the ground act as your representatives in all your dealings with suppliers in China. They will not only help you identify reliable suppliers, but also handle everything from requesting quotes to assessing them, finalising a supplier, drawing up payment terms, checking if your product design drawings are suitable for use in a Chinese factory, asking for sample runs, supervising production, fire-fighting problems that crop up during production and conducting the final pre-shipment quality checks.
Western businesses often hire such agents to save themselves the trouble of managing manufacturing operations halfway across the world. Sourcing agents are transparent about their costs, so you can factor theirs in to the total cost of your project. Given that they save you the expense of costly trips to China and even hiring staff there, signing on a sourcing agent usually pays off.