According to research conducted in 2015 by the Economic and Social Research Council, businesses run by Black and minority ethnic (BME) entrepreneurs were estimated to contribute between £25- £32 billion pounds per year to the British economy.
Despite research showing the clear value of encouraging entrepreneurship across ethnic communities, the SME world is still overwhelmingly white. Only 6.3% of SMEs around 280,000 businesses were minority ethnic group led in 2012, which is all we have to go by in the absence of any recent research on the topic. Additionally, considering how SMEs are the biggest employers in the UK further research suggests that upskilling BME staff could contribute an estimated £24bn to the economy each year.
Why is there a gap between the business world and people from minority communities" Is entrepreneurship not inclusive
Does Britain need Black History Month?
On the whole, Black-Britons have tangibly closer connections to their roots than African-Americans.
They have the Caribbean, and the post-war Windrush generation, many of whom are still alive and are grandparents to Black-British millennials, who give them their connection to their West-Indian heritage.
Even more recently, we have the British-African experience, where African immigration to the UK has increased markedly over the past thirty years.
Not to say that Black History Month in Britain carries more weight in terms of importance than its American counterpart.
Yet, perhaps the UK's smaller demographic size and more recent ties to black migration history make it easier for everyone to acknowledge the validity of the month, regardless of their background.
What is the state of play for Black entrepreneurs?
Talking about what Black History Month means and represents is a difficult exercise when you're not part of the community. Whilst those outside it can help to amplify the contributions of a particular community to British life, it's best to give the floor to Black Britons themselves, who can articulate their own position.
Let's meet the black business owners, working across the industries, who are lending us their perspectives.
1. Wilfred Emmanuel-Jones, The Black Farmer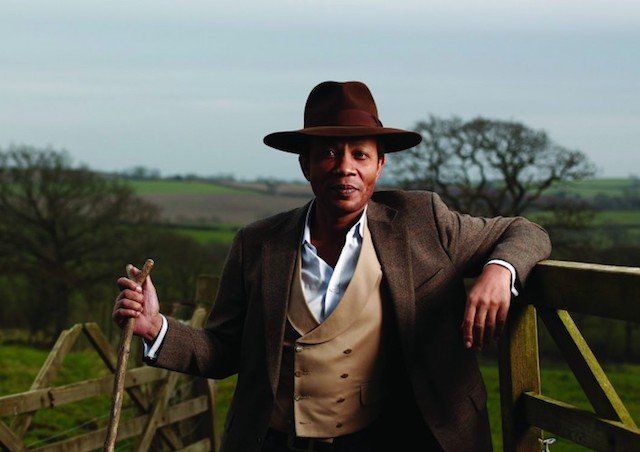 Name: Wilfred Emmanuel-Jones
Company: The Black Farmer
Sector: Farming/produce
Wilfred Emmanuel-Jones always wanted to work outdoors.
Long before he launched his gluten-free farm produce brand in 2006, the Jamaican born, Birmingham raised entrepreneur was inspired to work in nature whilst admiring his father's inner-city allotment.
Now The Black Farmer is a thriving business, Emmanuel-Jones is looking to make some social impact, doing what he does best, farming.
He now runs a scholarship programme that gives young people living in urban areas the opportunity to get a taste of farming life.
No doubt, this entrepreneur is breathing new life into an industry that is being threatened by multinational supermarkets, and economic drain through young people leaving rural areas due to poor job prospects.
"The irony is that there are a lot of immigrants who come to the UK who have come from a farming community, they could add great value to the farming industry in the UK, but due to cost, many don't stand a chance."
A man of his word when it comes to his belief that young businesses should start themselves up financially, Emmanuel-Jones has launched his own incubator to help other 'foodtrepreneurs' get their businesses in order, right from the start.
2. Roni Savage, Jomas Associates Ltd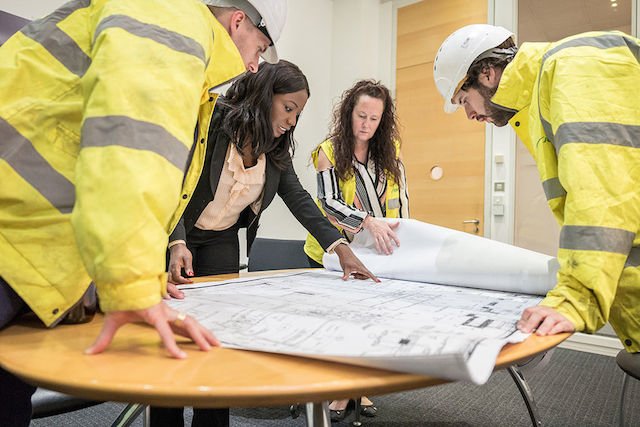 Name: Roni Savage
Company: Jomas Associates Ltd
Sector: Engineering
Founded in 2009, Jomas Associates is an engineering consultancy service comprising of environmental and engineering specialists.
The London based company undertakes investigations into ground conditions, supports engineering design, and carries out land contamination assessments and reclamations of derelict sites.
By following my vision of providing a customer focused service, I was able to generate revenues of just over £200,000 in that first year. Since then Jomas Associates has grown, on average, 30% annually.
Started by female chartered geologist Roni Savage (pictured above) the company experienced significant growth early on in its business life and achieved a £2m turnover by 2017.
With an impressive academic background to boot, (including a Master of Science with distinction in Environmental Management from the University of Exeter), Savage is carving out a name for herself as a high achieving professional Black woman in a traditionally white and male-dominated engineering industry.
Recently named Black British Businessperson of the Year" by the Black British Business Awards, Savage is proving that black business success does not have to be solely defined by race or ethnicity based advocacy.

3. China L'One, We Run The World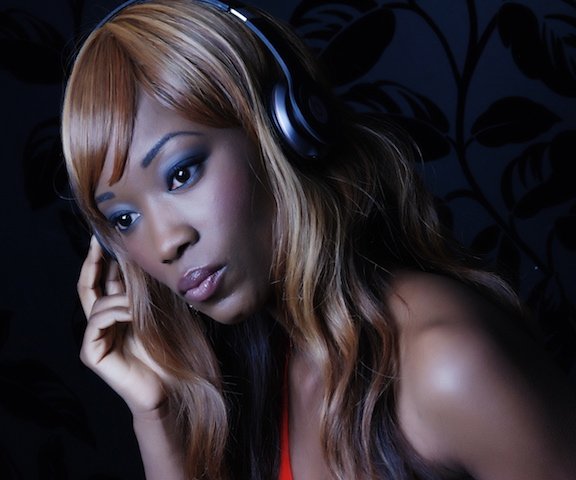 Name: China L'One
Company: We Run The World
Sector: Music/entertainment
Professional DJ China L'One was sick of the male-dominated face of the DJ industry, so she decided to start her own, and one with a distinctly female bent.
" Through her agency 'We Run The World', she offers a platform of representation for female DJs globally.
"As a black Business owner, it" not easy. But we have to show our generation that we can do anything we put our mind to through hard work, a strong vision and determination."
China L'One is on a double impact mission with her business, as she is giving a platform to two underrepresented groups, namely women in the DJ industry and Black-British women as business leaders.
In an age of #MeToo, the existence of an agency that serves to protect the interests of women in an industry that has been rife with incidences of abuse and discrimination against women can only be a great thing.
4. Mark Maciver, Slider Cuts
Name: Mark Maciver
Company: Slider Cuts
Sector: Consumer/male grooming
Starting his business from his bedroom 15 years ago, Mark Maciver now runs a thriving London based barbershop business and counts famous faces such as Basketball demi-god LeBron James and boxing star Anthony Joshua as clients.
Having been invited to run barber masterclasses across the country and now in the stages of developing a booking system app for barbers, Maciver, who now boasts over 60,000 followers on Instagram, is proving that brand authenticity and craftsmanship still hold traction in the male grooming industry And can even be accelerated by the digital revolution.
Maciver is also looking to make some positive impact inside And outside the barbershop.
" He now offers work experience and apprenticeship placements for young people wanting to get into the barber trade.
A young black boy can see an older successful black man who isn't depicted in a negative way. There are doctors, accountants and even bankers in my shop it's all walks of life.
Maciver's authentic and skill driven brand has even stimulated a popular e-commerce business connected with the barbershop brand, and this, coupled with some impressive celebrity ambassadorship, makes for an impressive brand that screams of 2018.
5. Selma Nicholls, Looks Like Me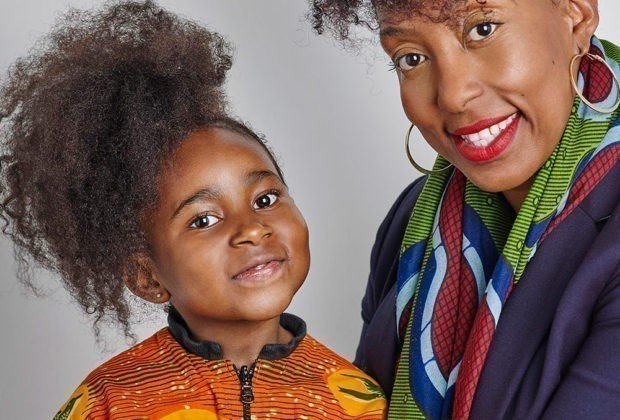 Name: Selma Nicholls
Company: Looks Like Me
Sector: Modelling
Looks Like Me is an agency that is trying to diversify the world of child modelling.
Its founder and CEO Selma Nicholls was inspired to start the agency after her daughter was encouraged to try modelling as a young child.
Upon realising there were few child models of diverse heritage seen in the media, and even less modelling agencies set up to represent them, Nicholls decided to start one herself, and now produces global advertising campaigns featuring BME children as models.
?What's the root of my success" It's creating images and opportunities that enables young people (including my daughter) to think and speak positively about their identity?.
Only founded two years ago, her quest to redefine and diversify existing British beauty standards has already earnt her recognition, including a place as a finalist in the 2018 Black British Business Awards.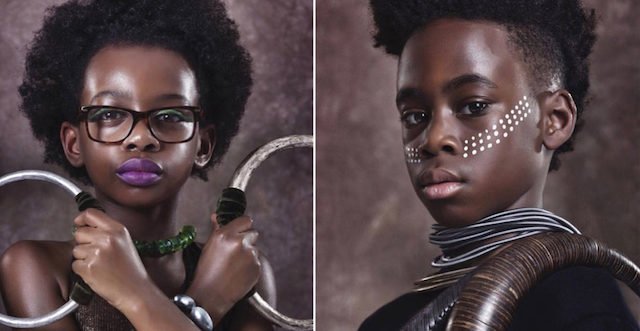 Despite being in its relative infancy, the business has already had a significant societal impact on the diversity and inclusion agenda.
A related passion project, which included Nicholls producing a photoshoot where children from diverse backgrounds recreated scenes from the smash-hit film Black Panther, gained such media traction that they were picked up and shared by members of the cast.
A snapshot of theBlack-British entrepreneurial journey
This, of course, is a mere myopic snapshot of the work Black-Britons are doing to carve out their own business identity in the current economic landscape.
It must also be acknowledged that just because these entrepreneurs are black, it doesn't mean all of them want to see themselves as automatic advocates for ' the cause'.
Whilst some have built their businesses upon advocating for social change, others have set up initiatives as a consequence of their business success, and not as a founding principle.
Whatever their founding business motives, whether it was for'social impact, profit, or a little of both, their contributions should be acknowledged and highlighted to stimulate greater participation from different types of entrepreneurs in the world of British business.
Because diverse participation means more participation, which makes for a better economy.
Share your thoughts, experiences and anecdotes with us for a chance to be featured in Real Business.