When it comes to bygone industries, the UK boasts some iconic regions; from towns and cities in the Midlands known for vehicle production (MG Rover,?Norton Motorcycles), to the North-East's historical reputation for shipbuilding.
While many of these industries have gone, their memory lives on in those that found work in them, and in those still struggling to make the surviving industries profitable.
One example of those, 'struggling on,' is the fishing community of Grimsby, a town in East England that was a hotspot for industry anger against the EU, where over 70% of residents voted to leave the European Union.
The EU and UK fishermen
During the pre-referendum canvassing, Britain's fishermen were held up by Leave advocates as an example of a 'homegrown' industry decimated by what they saw as 'draconian' EU regulations.
Compliance with the EU's Common Fisheries Policy, (that dictates that member statescan't control their own waters, nor set their own fishing quotas), was, they believed, the reason why.
Because the European Commission classes fish as a "common resource," fishing boats from EU nations can fish in the waters of other member states.
This sharing of territorial waters, known as the Exclusive Economic Zone, applies to all EU member states with a coastline and a fishing industry, with all fishing related rules set by the European Commission.
Before joining the European Economic Community, (EEC latterly the EU), in 1973, Britain controlled its own fishing waters, which extended to 200 nautical miles from its coastline. As a member state today, it controls just 12 miles of water. Beyond that lies the Exclusive Economic Zone, controlled by the European Union.
Unsurprisingly, this aspect of membership has caused resentment in Britain's fishing community, who have to share their stock with fishing industries from other EU countries.
A fair balance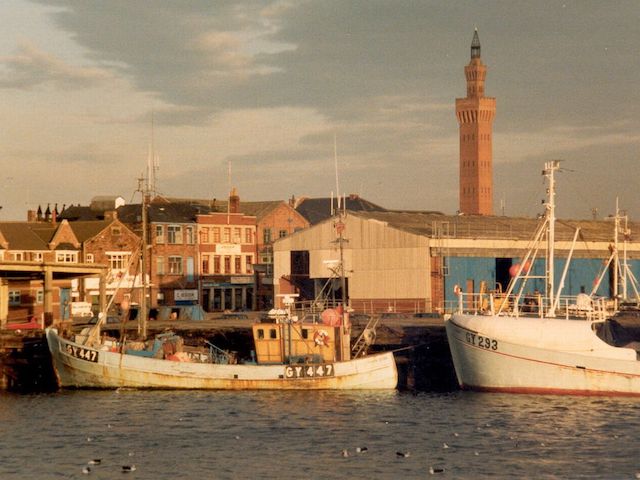 While EU membership means UK fishermen are entitled to fish anywhere in the Exclusive Economic Zone, the region's natural abundance of fish means there is more value in European vessels coming to waters around the UK than vice versa.
In 2015, EU fishermen caught 683,000 tonnes of fish in British waters (raising £484m), whereas UK fisherman caught 111,000 tonnes of fish in EU waters, amounting to 114m.
Statistics showed that British waters were still a fruitful fishing spot two years later in 2017, where UK fishermen caught a majority of their catch in home waters, (80% by quantity and 83% by value) whereas waters of EU member states came second, (13% by quantity and 9% by value).
The same year, it was reported that Danish fishermen caught as much as 40% of their catch in British waters.
What is the industry worth?
Fast forward to today, and what is the state of the UK's fishing industry" While the sector has found itself at the centre of a heated sovereignty debate, it's only worth a small portion of the country's economy, (0.12%).
Apart from hoping for a more favourable deal to be struck for Britain's fishermen before the transition period ends, the community has other hurdles to deal with ?" fishing sustainability issues and intra-industry tensions among them. Some claim the troubles facing the industry as a whole are down to the domination of big fisheries over small scale fishermen?Europe-wide, rather than the results of any fishing controls set by the EU.
Following the transition period, it's expected that the UK will work with the EU to come to an "annual agreement" on catch allocations based on sustainability goals, using scientific methods to determine amounts and availability.
But will British seas exclusively for British fishermen really open up the UK's fishing sector to more prosperity" Moreover,is the UK fishermen argument 'over-selling' the value of the industry" Well maybe at least, in part.
A victory for UK fishermen or big business?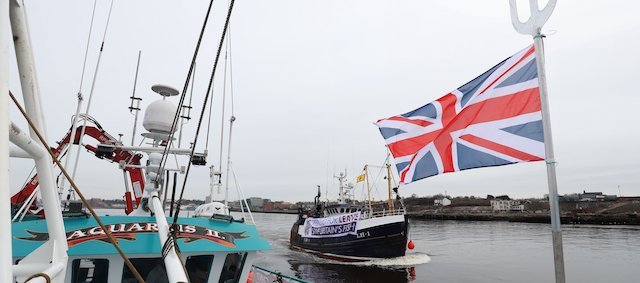 Speaking to inews this year, chief executive of the National Federation of Fishermen's Organisations, Barrie Deas was optimistic about Britain's leverage in Europe's fishing industry:
"We have a six to one ratio of fish stocks against the EU. The EU needs us more than we need the EU."
However, Chris Davies MEP has made comment on the comparatively higher value of the fish processing industry as opposed to catchers, where firms are usually not British:
"The processing sector is generally anti-Brexit because it's reliant on trade and distribution. Economically, it's stronger, but it could be hit. If the French don't like something, they can block our lorries from entering Europe and cause huge disruption."
He goes on to say that Brexit, including the supposed fishing sovereignty it could bring, might not be the victory for small fishermen the Leave campaign promised it would be, saying:
"We have to remember too that there are a lot of very rich fishers who stand to make a lot of money out of Brexit. We see small boat fishers in the spotlight – those struggling to get reasonable quota and to make ends meet in places like Ramsgate, Kent. But I've seen mackerel fishers with £30m boats and with electronics onboard more advanced than the International Space Station. Nothing is simple at all."