As parliament remains deadlocked and a Brexit deal no closer to materialising, SMEs have handed strong messages to the UK's legislators.
Does the prime minister bear sole responsibility for the current impasse in the House of Commons, or has the opposition failed to consider the national interest" We asked a panel of business owners who the real villains of Brexit are.
Villain no.1: Parliament
Ian Baxter, chairman of international logistics firm,?Baxter Freight, told policy makers that his business and customers many of which ship goods between the UK and Europe need urgent certainty.
"The fact that I run a European freight business and the government cannot tell me what's going to happen regarding trade with Europe in two months" time, is just outrageous. I?m fed up with this rotten Parliament!"
Baxter added that small firms cannot and should not be expected to make preparations for all Brexit eventualities as the clock ticks closer to 29 March 2019.
?People's livelihoods depend on getting this right and doing so quickly," he added.
Let me say to MPs directly that if you harm the people, the people will rightly boot you out as our representatives.
?We ve had Conservative MPs trying to replace their leader, Labour trying to trigger a general election, the SNP agitating for independence, arch Brexiteers praying we will crash out of the EU without a deal, arch remainers trying to ensure we will never leave the EU regardless of the result of the referendum it's a mess.
"It is time for politicians to remember who they work for and start working in the national interest, building a cross party consensus on the way forward from here. So now is the time to step up to the plate and serve your constituents please do not let us down."
Villain no.2: The government
While many SMEs feel the entire political class has to shoulder responsibility for the current deadlock, Tim Prizeman, director at PR advisors Kelso Consulting, directs the blame solely at those negotiating for Britain.
"It's the government, not the MPs who are handling it badly," he said.
"It was quite obvious from the EU's original list of negotiating demands that agreement on a deal with them would be almost impossible without unacceptable compromises. The MPs are rightly seeking to thwart a really bad deal" one that will simply continue agonised relations with the EU for another decade or more.
"The right negotiating stance would have been ?we are leaving and here is a great vision for how we will succeed outside the Single Market?" and then used that as the basis for a tough negotiation to get a better deal if possible. Instead we had ?We are desperate for a deal" so the EU has had no incentive to compromise, so we are in this position of neither being ready for ?no deal" nor having a deal worth having.
Villain no.3: David Cameron
According to Dave Chaplin, CEO and founder of contracting authority ContractorCalculator, responsibility for the country's ongoing?uncertainty can be laid at the foot of only one individual.
"There's only one villain. David Cameron he never should have asked the people to decide on something so complicated that the vast majority of people, including many MPs, do not understand in enough detail."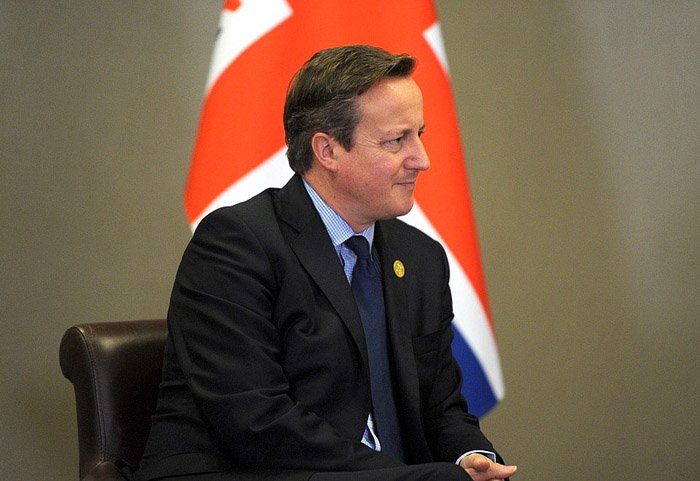 What happens next?
Douglas Webber and Antonio Fatas, two professors at the SEAD business school, shared their views on what happens next with Brexit and what it means for SMEs.
What can Theresa May do next?
Webber: "Theresa May has one card she still might be able to play against the hardline Brexiteers in her party and that would be to threaten to legislate in favour of a second referendum.
"There is, however, a high risk that this move would provoke a lasting split in the Conservative Party something which May has so far been at great pains to avoid."
What do you think is the best-case scenario and will Theresa May survive Is there likely to be a second referendum?
Fatas: "In my opinion, the hard Brexit option, no deal option, is off the table at this stage. The EU will need to approve a delay and it is the best option right now. And there are many ways to do that. It is likely that the UK and the EU are going to work towards an extension of Article 50 and head back to the negotiating table, otherwise, there is no time for Theresa May to renegotiate between the UK and the European Union.
"The Europeans have a lot of power in this negotiation. They are going to tell her to go back home and figure out a deal, otherwise, they will not renegotiate. Theresa May will have to negotiate within the UK and to present a new proposal to the EU. It could be that a second referendum is the best way out for these people to find a compromise."