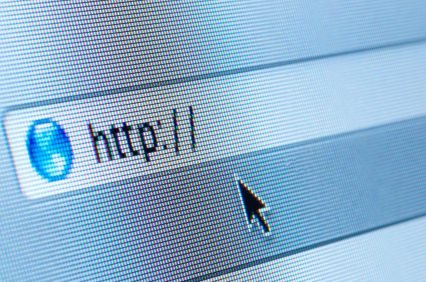 More than four in ten British businesses with a website presence remain unaware of the launch of new generic Top Level Domains (gTLDs), despite being within a year of their potential launch, according to data by Nominet, launched today.
In June this year, the Internet Corporation for Assigned Names and Numbers (ICANN) ? the global body that oversees Internet domain names ? announced more than 1,900 applications for all new internet domain endings, known as gTLDs, including the likes of .shop, .hotel, .wales, .bbc and .google. Despite the launch of the first new gTLDs potentially coming in within a year, the research, which questioned 530 business leaders, reveals that most UK firms remain unaware of their launch. Those that do know about them have few plans to take them up. The latest edition of Nominet?s market analysis report,
The Domain Business
, featuring research from YouGov, revealed that four in ten British businesses surveyed are currently unaware of the new domains and just two per cent plan to switch from their current domains to new ones. Businesses also are not too concerned about the impact that other companies? new domain applications might have on their own online presence. Hundreds of generic domain registrations, from .sport and .hotel to .makeup and .hair have been applied for, with some likely to go to brands which could restrict them from use by any of their competitors in their industry. When asked if they?d be concerned about the effect of a similar generic registration affecting the industry they work in, only a third said they would be. Nick Wenban Smith, senior legal counsel at Nominet, anticipates there will be some significant disputes over the new domain names: ?As with existing domains, there are likely to be some disputes over intellectual property rights in the new Top Level Domains, since many legitimate conflicts exist over thousands of brand marks around the world. Organisations need to evaluate which new TLDs might be relevant and represent an opportunity for their business and make plans to avoid potential disputes.? Business leaders' low interest might be partly explained by the affinity they and their customers have for their current domains, which likely will have been established and in use for many years. When asked about the importance of their domain name to their overall brand, three in ten said it was very important. Over three quarters of UK businesses with a website use .uk domains. ?While the high number of applications for new gTLDs suggests domain industry and global brands have big plans for gTLDs, our research goes to show that there?s still much more work to be done in educating the majority of businesses,? said Lesley Cowley, CEO, Nominet. ?While it?s true that none of the domains are guaranteed to succeed, British businesses need to review what?s coming and be ready for the impact of new domains on their brands. The ripples caused by the new gTLDs will be felt for some time, and it?s important to be prepared.?
Share this story