What skills do people need to climb the top rungs of UK SMEs and bag the coveted leadership roles on offer" What does it take to start and scale up a successful business" Such questions might dominate the minds of bright young entrepreneurs but thoughts about the connection between these skills and ambitions, and the armed forces might not.
[article id="131588″ title="New ex-military awards ceremony will remove hiring stigmas"]
The British Ex-Forces in Business Awards?which celebrates the business achievements of veterans making the commercial transition from the military wants to make the connection between the army, and its commercially applicable skill-sets, clear.
A diverse team of ex-military business leaders judged the awards
The judging panel included a series of diverse and high-profile business leaders from military backgrounds, including aerospace CEO, Peter Ruddock of Lockheed Martin, to PwC and Credit Suisse Executives, to fleet sector leaders, such as Head of Fleet Services at Royal Mail,Lyanne Maclean.
Employer of the Year: Amazon comes up top trumps on CSR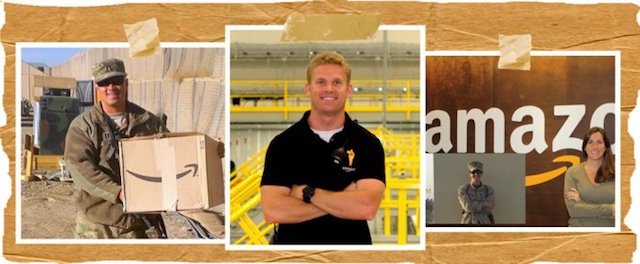 Online retailer Amazon was named Employer of the Year, after going head to head with other well-known large corporates including Jaguar Land Rover and Microsoft. But what made Amazon stand out to the judges?
The judges' consensus was that despite the retail giant not requiring any further boost to its already inter-galactic profile, it couldn't be denied that its positive recruitment programme for ex-servicemen and women was too effective to be ignored, and deserved commendation.
Commenting on Amazon's proactive veteran recruitment programme, the judges said the company "made targeting ex-servicemen and women as employees a clear and concrete policy."
Entrepreneur of the Year: Chris Gillan, Founder, Heroes Drinks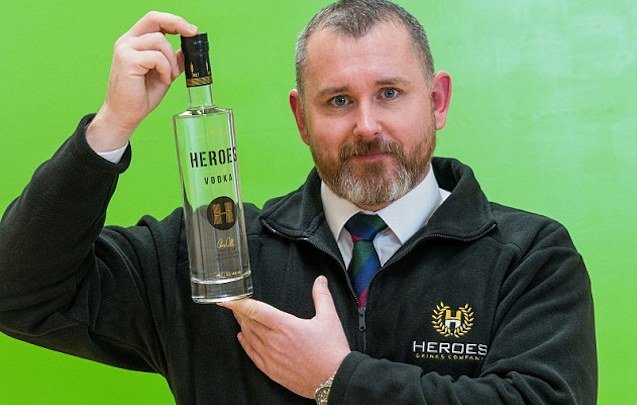 One of the most coveted awards of the night went to Chris Gillan, who is the founder of Vodka SME, Heroes Drinks.
Gillan was injured whilst serving in Afghanistan which brought his career in the army to an abrupt end. Following his return home, like many veterans, he struggled to make the transition back to civilian life both emotionally and professionally.
His disability prevented him from entering occupations that were similar to the army, (he failed the fitness programme for entering the police), this experience left Gillan feeling deflated and aimless, and eventually led to long-term employment and homelessness.
But all was not lost for Gillan, as he turned to the Armed Forces" charities for support, the support they gave me helped to provide a foundation from which to rebuild my life outside the military," says Gillan.
Gillan takes the burden off military charities via veteran hiring and 20% profits funding
By 2011, he founded Heroes Drinks with the precise aim to provide employment for injured veterans with limited career options.
But the business also had another impactful string to its bow, it wanted to alleviate the burden of military charities who were relying on waning media exposure about Afghanistan to gain the funding they needed to help veterans transition to civilian life.
" How did Gillan help" His vodka company pledges 20% of its profits to military charities.
By 2013, Heroes Drinks launched its first vodka product, and today supports all three services equally, having formed a partnership with the Royal Navy & Royal Marine Charity, the Army Benevolent Fund and the Royal Air Force Benevolent Fund.
Other big winners: Innovator of the Year and Inspiration of the Year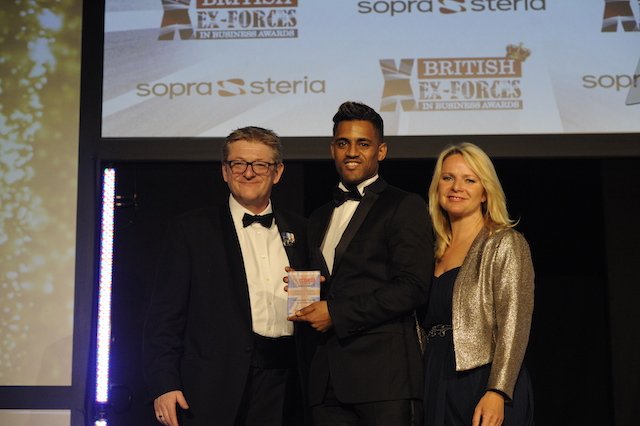 Christopher Kenna, the founder of digital branding agency, Brand Advance, was recognised as Innovator of the Year for "truly disrupting the branding sector."
But why did he deserve the award and how can he be called an innovator" Because of his entrepreneurial drive, ongoing commercial success and thirst for driving diversity in his business said the judges.
"He's carved his own niche and his company is experiencing impressive growth," commented judge and CEO of recruiting firm Staffline Group, Chris Pullen, in agreement with the rest of the panel.
But the reason Kenna won the award was down to more than his sales based success, he is also making in-roads in the diversity and inclusion issue in business, which goes beyond his identity as a military veteran, added the judges…
Kenna proves that the military can be synonymous with diverse hiring
Kenna's efforts promoting the inclusion of BAME and LGBT candidates in his business was also a key reason why he was selected as the category winner.
"What he's doing in the diversity and inclusion space is truly new, because he's allowing talented candidates to enter the creative branding space, often for the first time. That's new, and that's innovative, pure and simple," added Lockheed Martin's Peter Ruddock.
Kevin Alderton from Blind Veterans UK comes runner up in Innovator of the Year category
The judges also highly commended Kevin Alderton of Blind Veterans UK for making a real impact and inspiring others by providing rehabilitation and support services for blind veterans transitioning into civilian life.
Inspiration of the Year: Tim Evers, CEO, Sapper Support
Tim Evers was named Inspiration of the Year for his vision to create Sapper Support, a veterans-staffed helpline for sufferers of post-traumatic stress?disorder.
See the full list of the night's winners here.