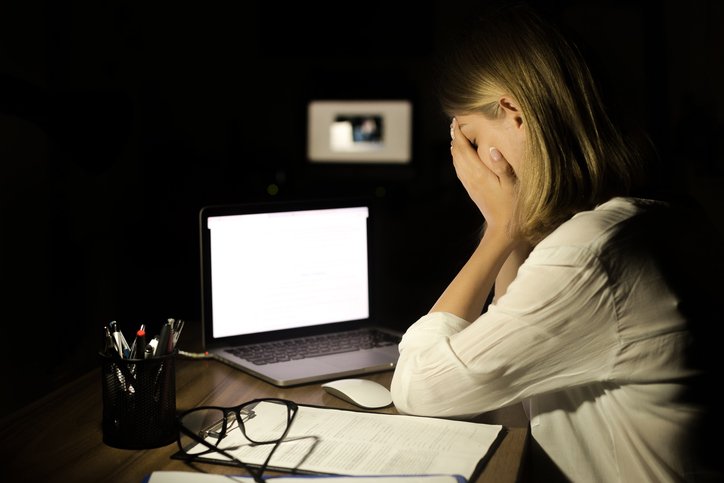 Poor internet connection isn't just an irritating part of people's days. It's also draining businesses of their money, and earnest employees of their time. On average, the UK office worker loses an estimated
40 minutes a day to slow internet connection. This equates to 21 wasted days per year
(almost the average rate of annual leave in the UK). But it's not only employee frustration and wasted time that's a pain for companies. 'Bad connections' are also a killer for business budgets, and a company's wider health. ? Only in 2017, it was believed that poor internet services
cost the UK economy a whopping ?7 billion pounds a year
, and as we stand in early 2019, this figure is only set to grow larger if businesses don't start trying to make changes. But it's not only annoyed and unmotivated employees, and financial losses that poor internet services enact over businesses, it can also drive down customer engagement with a business. Poor or slow internet services, including a slowly loading company website, will turn customers off from a business and will drive up bounce rates (customers only getting to the homepage of a site and quickly leaving). So what's a business owner to do when faced with all these disruptions? Luckily, broadband provider
Glide
is here to tell you what to do…
1. Reboot your modem and router
Instead of panicking about your internet issues, start with the basics by turning off your router and turning it on again. This includes unplugging the device and waiting for two minutes, and plugging it back in. After a few minutes, everything should be back up and running again, and at a greater speed.
2. Monitor your real-time network
By looking at your network connections in real time, you can spot the identify active devices, applications and users that might be slowing down your internet speed. This is a great troubleshooting option, as there could be an?app you're using that is not crucial to the business, such as media streaming on Netflix, which could be slowing your internet down. Once you've identified what could be slowing you down, your IT manager can set a cap on the amount of bandwidth allocated to a specific application or user, which will then reduce its impact on the rest of the business.
3. Virus and malware scans
Ensure you're running virus and malware scans regularly. This includes implementing high-quality programmes that scan your computer for harmful software. As you probably already know, viruses can slow down your internet speed a lot, so do your due diligence, remain virus free and speed up your internet speed! It's preferable to run these scans outside of office hours, ensuring you allow your employees to get on with their daily work tasks without intrusion.
4. Clear your browser cache
Your browser cache is where files are stored to help load web pages, especially those you use most often. However, when the cache becomes too full it may slow your internet connection down. Ensure you clear your browser at least once or twice a year.
5. Check your internet speed
It's important that you run all the preliminary checks above, and once you've done that, turn to your internet speed. These online tests let you see what internet speeds you?re achieving. You can do several speed tests throughout the day in case your speeds are varying at different times. If you discover that you're getting a slower speed than you were promised by your service provider, get in touch with them. You can also see?
best broadband provider
?article.
Share this story