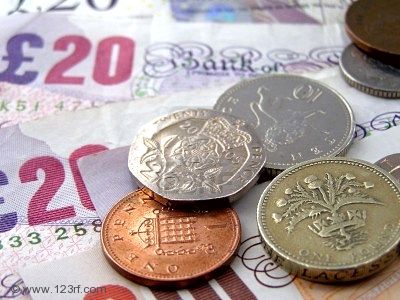 Chancellor George Osborne announced dramatic changes to the Enterprise Investment Scheme in the 2011 Budget. Here's what these changes mean for you. The short version: Under existing rules, companies with no more than 50 employees and who met a £7m pre-money gross asset test could qualify for Venture Capital Trust and Enterprise Investment Scheme relief. But from April 2012, this will now increase to 250 employees, with gross assets to £15m. In addition, companies will also be to take up to £10m investment a year. Income tax relief on the Enterprise Investment Scheme will also increase from 20 per cent to 30 per cent in April 2011.
From the horse's mouth:
Chancellor George Osborne said: "The lack of startup capital has been a long standing problem in the British economy. Too often we have the great ideas in Britain, but it's other countries that exploit them. "So today I announce sweeping changes to improve the generosity, the simplicity and the reach of the Enterprise Investment Scheme. From April this year, income tax relief will increase from 20 per cent to 30 per cent. "Next year we will double the amount that any individual can invest through the EIS, increase the size of company that can qualify for investment – and raise the limit on the amount that can be invested in a company by 400 per cent."
Our verdict:
Changes to the Enterprise Investment Scheme are big news for entrepreneurs, and just what Britain needed. Widening the scope of the Enterprise Investment Scheme will encourage private investment into growing businesses. Of course, because because the Enterprise Investment Scheme is state aid, Osborne needs EU approval before it can be enacted. It's just a shame that the increase in the size of investee companies from 50 to 250 employees and from £7m to £15m in net assets is to be delayed for a year in implementation.
Your verdict:
Dougal Sharp, MD of Innis & Gunn Brewing Company: "While the Chancellor may find himself between a rock and hard place while the economy still shows precarious signs of recovery, today's announcement should be welcomed as a step in the right direction. The devil in the detail of the enterprise investment scheme needs to be fully analysed before we can see if there really are 'sweeping changes' on the horizon or mere political posturing." Julian Hickman, partner at Longbow Capital: "The Budget has put VCTs and the Enterprise Investment Scheme back where they belong and that's at the heart of enabling private investors to get behind British innovation and allow more companies – not just startups – to benefit from tax-efficient investment. Pre-Budget fears that the Chancellor would turn his back on VCTs and the Enterprise Investment Scheme have proved unfounded. This Budget shows the government is seriously committed to VCTs and EISs that genuinely support British enterprise. Enterprise Investment Scheme investments will become really attractive to investors as a result of the Chancellor's changes." Clive Lewis, head of enterprise at the ICAEW: "The increase in the Enterprise Investment Scheme and Venture Capital Trust to 30 per cent from April 2011 will encourage alternative sources of finance and is a positive step, especially as growth is the key to economic recovery."
Share this story