Indian companies invest more in the UK than they do in the rest of the EU combined. What remains to be seen is how attractive the UK will be to these businesses in light of Brexit.
Beyond balti curries and Bollywood, the world's largest subcontinent offers UK millions of pounds worth of precious gems, rice, clothing, and talent. For UK businesses, India, Pakistan, Bangladesh and Sri Lanka offer diverse markets ripe for exporting.
With the arrival of Indian Prime Minister Narendra Modi today for the Commonwealth Heads of Government meeting, the elephant in the room is invariably the topic of UK's trade relations with India ahead of Brexit.
Recent research by international payments firm OFX found that India is one of the most attractive markets for British small businesses looking to begin trade outside of the European Union, ranking only slightly behind more familiar markets like the USA, Canada and Australia.
Fast facts: The export opportunity
India's 1.4 billion-strong population is largely divided into two broad consumer segments:

urban and rural

, both attracting marketers from across the world.
India's massive (and growing) middle class, relatively large affluent class and a small economically disadvantaged class is expected to

spend $3.6 trillion by 2020

.
According to a global consumer confidence report,?

India came first with a score of 133 points

. Further, in the discretionary spending category, 68% respondents from India indicated the next 12 months as being good to buy.
A recent study by the McKinsey Global Institute (MGI) suggests that if India continues to grow at the current pace,

average household incomes will triple over the next 20 years

, making the country the world's fifth-largest consumer economy by 2025, up from 12th now.
Consumer spending is likely to focus on

food, housing, consumer durables, and transport and communication sectors.

The Indian fast-moving consumer goods (FMCG) companies is on the upswing. The combined revenue of country's seven leading FMCG companies stood at US$11.1 billion in FY 2015-16.

India is the

second-largest smartphone market

globally. By next year, the number of smartphones is expected to grow to over 650 million, according to a report by CISCO.
The number of tablets is estimated to reach more than 18 million by 2019 in India, which is also one of

the world's fastest growing internet market

.
The

online retail sector

in India is expected to be a US$1 trillion market by 2020.
Amazon expects India to become its

quickest market to reach US$10 billion

in gross merchandise value (GMV) and to become its largest overseas market surpassing Japan, Germany and the UK.
The

beauty, cosmetic and grooming market

is likely to reach US$20 billion by 2025 from its current value of US$6.5 billion.
However,"India is also a nuanced market, and one that requires a solid long-term strategy for any small business looking to succeed.
The rupee-sterling face-off
One of the biggest hurdles for UK exporters is the rupee, which over the last 12 months has weakened by about 14% against the pound. According to OFX's Hamish GMuress, this is problematic for British businesses because it makes their products more expensive and therefore less attractive to Indian buyers.
"It also devalues any revenue that is repatriated from India to the UK when converted to sterling. But small businesses should not be put off by the rupee's short-term weakness," Muress explains.
"Many forecasts signal rupee strength for the rest of the year, with the Reserve Bank of India cutting its inflation forecasts while raising economic growth targets to a whopping 7.4%. This combination of lower inflation and higher growth should support the rupee in the second half of 2018."
At the same time, global factors such as the escalating trade sanctions between the US and China will only aid India's economic growth, particularly given that India is less dependent on exports than its Asian competitors.
A tailored currency strategy is the best way to capitalise on the rupee's growing strength, while protecting small businesses against any downward trends, says Muress.
"Despite the rupee's current weakness, it can still be beneficial for UK businesses to price goods in sterling when exporting to India though this of course depends on the nature of the business, and who it is selling to," he adds.
The pound is a global reserve currency, which lends it more stability and protects against some volatility. Additionally, given the size and complexity of the Indian market, it makes sense to consult with an expert body like the UK India Business Council before moving ahead. Their website can connect small UK businesses with opportunities from Indian buyers, as well as offering clear advice on the best way to enter the market.
Access India: a programme for UK SMEs

In 2015, the High Commission of India in London and the UK India Business Council launched the Access India programme to support market entry and investments by UK SMEs in India. The concept is a foreign arm of the Indian government's Make in India initiative, which seeks to ramp up the Indian manufacturing sector.
While many large UK companies have a presence in India, British SMEs do not. The ethos of the programme is to open India up for British SMEs, who may then choose to manufacture in India.
The programme allows high potential growth businesses in the UK access free advice on everything from legal matters to taxation and accounting practices when expanding into India. The scheme also relies on a number of larger UK companies with operations in India to offer mentoring support.
India: a trade retrospective
Britain's post-colonial relationship with the Indian subcontinent has largely focussed on India, which was and still remains an attractive trade partner for the UK.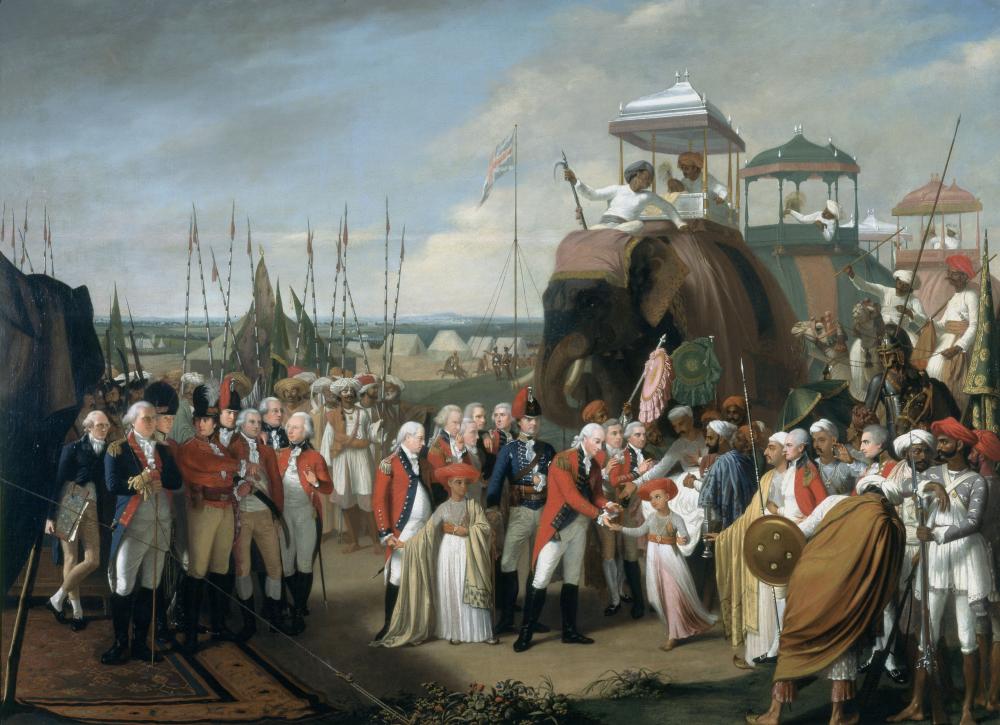 India is the third largest foreign investor in the UK. Britain, on the other hand, ranks 18th as a trading partner of India,And third after?United StatesAnd JapanAs an investor in India.
Bilateral trade agreements between the two nations abound, and now the focus for the UK government is to build a strong foundation for a potential free trade agreement post-Brexit.
India is home to a growing middle class and a young, brand-conscious population. With its total population nearing 1.4 billion, it poses a unique opportunity for small British businesses looking to build out a new export market.
Indian MNCs and the UK
India's multinational companies have built close ties to the UK since the 1970s. According to a 2016 Grant Thornton report, the top fastest-growing Indian companies in the UK generate some £22 billion of turnover, and over 110,000 jobs in Britain. Indian megalith Tata groupAlone employed over 55,000 people in the UK.
According to sociologist Anthony Giddens, this impact of job and wealth creation is a form of "reverse colonialism", a term UK Foreign Secretary Boris Johnson echoed at a dinner celebrating India's 70th year of freedom:?"We in the UK are the beneficiaries of reverse colonialism." Johnson's biggest anecdote was the iconically British car brand, Jaguar, which is made in Castle Bromwich and exported back to"India.
Since 2008, Jaguar has been owned by Tata Motors, but retains its headquarters in?Whitley, Coventry,And contributes 90% of its profit. Tata also owns Tetley Tea, and then-named British Steel. The combined impact on these acquisitions has been monumental for the British economy, but the investment appetite and growth strategies of these Indian MNCs in the UK going forward will depend on the way in which Britain's Brexit strategy pans out.