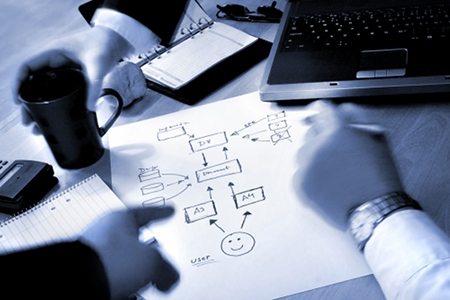 Think of the volume of requests that funders receive and the resources they have available to review business plans. If your executive summary isn't engaging, the funder may not even get as far as your cash flow.
Your executive summary goes at the front of your business plan and must summarise succinctly the rest of the document. At most, it should extend to four A4 pages. There are a few elements that can really help you get noticed. Consider for a moment your last visit to your local book shop. The choice of titles is dazzling and you're short of time (perhaps you have a plane or train to catch). What attracts you to that book? Could it be the author ? someone you have read before and enjoyed? The analogy: when it comes to your business plan, the funder will be more inclined to pick it up if he or she knows the advisor who has supported the document, than if it has come from an unsolicited source. Next, the cover. Was it the colour, the design, the text size? Although a colourful front cover may not be entirely relevant in a business plan, lots of white space and a minimum of size 10 or 12 font text is easier to read, as are wide margins. So now you turn to the back cover of your book. You want to get a feel for the story. This needs to engage and interest you quickly, ideally leaving you itching to find out more. The executive summary in your business plan must therefore make the following clear:
How much money you require
What you are going to use it for
How you intend to repay it
What security you have (if any)
The reader, if interested, will then be able to get more detail in the body of the plan. I have, over the years, seen numerous executive summaries with no indication of the funding levels required, let alone payment plans. They have been written almost as if it is assumed the reader will know this. Business plans themselves should never exceed 30 pages. Anything above that needs to be in an appendix and this should be well referenced so that the reader doesn?t feel overwhelmed before they even start. Finally, don?t forget the odd graphic or picture. This can break up the tedium of too much text and help maintain interest.
Jo Haigh is head of FDS corporate finance services. Jo can be contacted on 01484 860 501/07850 475 878 or fdsgroup@jo-haigh.com
Share this story