Recently, we've seen thousands of businesses rush to publish their gender pay figures before the midnight deadline, as the second year of statutory gender pay gap reporting came to a close. The results are in, with headlines reporting that the gap has widened in favour of men at almost half of UK companies.
What's clear is that the conversation around diversity isn't going away for businesses, big or small. As well as pressure from government, who will fine the larger companies who have not reported their pay gap figures, recent reports warn of possible shareholder revolts if companies do not meet their diversity targets.
There is increasing pressure to take the issue seriously, but as the headlines showed, the figures have got worse, not better in the two years of mandatory reporting. This is disappointing, but perhaps unsurprising and demonstrates that real change to diversity in our workplaces still has a way to go.
Why aren?t we seeing an improvement in the figures?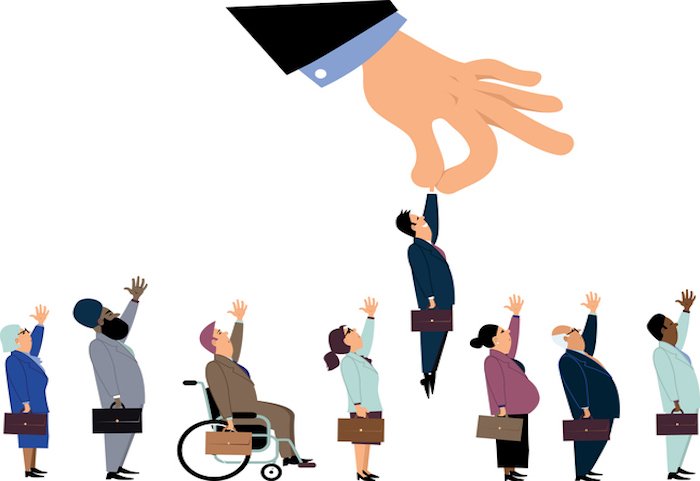 Change does not happen overnight but the poor improvement on last year's figures does suggest that for some employers diversity in the workplace is seen as a compliance , ?tick box" issue as opposed to a business one. It is now well known that inclusive workplaces are proven to be more successful, both in terms of productivity and reducing risk.
As well as bringing important and necessary cultural benefits to our workplaces, there's also compelling evidence to suggest that diverse businesses are more profitable.
McKinsey steps in again
Only last year, McKinsey examined over 1,000 companies across 12 countries and found that firms in the top quartile for gender diversity are 21% more likely to enjoy above-average profitability than companies in the bottom quartile. This reinforces the fact that a diverse workforce should not be a ?nice-to-have in modern business. It is a must.
Thinking about diversity as a building block of corporate strategy is the first step, but there are a number of practical ways to embed this approach into your business.
1. Build diversity into your hiring strategies
The industrialisation of recruitment practices is doing no favours to improving the diversity of our workplaces. We need to deconstruct the idea that hiring diverse candidates is more ?risky" than traditional hires.
Being more open to those with diverse experience, or atypical CVs is clearly part of the solution. Looking past the ?round peg-round hole mentality to recruitment should unlock new talent that benefit businesses as a whole by tackling skills gaps, which will in turn champion diversity and improve workplace culture.
Giving hiring managers KPIs which relate to diversity targets will help to incentivise those in charge of recruitment. Commitments communicated by senior leaders should clearly align to incentives for those tasked with implementing such plans.
£2. Communication, communication, communication
Highlighting the value of diverse experience to internal and external stakeholders and communicating this effectively is also an essential part of the process. Ahead of introducing any formal programme designed to improve inclusivity, it is critical to make sure you focus on the business case in external and internal communications.
For example, Avoid positioning ?returnship" or ?returner" schemes, which are designed to support candidates who have taken a career break re-enter into the workforce, as a way to help 'women get their confidence back'.
This can alienate potential candidates and undermine progress. Additionally, make sure you properly target and promote any diversity initiatives or policies you have undertaken to help progress results.
3. Champion change through your culture

We all suffer from unconscious bias in some form. Recognizing it and addressing it is the key to moving forwards and futureproofing your business for the coming decades.
Tap into those untapped talent pools through a diversity-focused recruitment approach
For example, there are many unhelpful misconceptions about career breakers the untapped pool of talent that could help diversify your workplace culture. Not all those who take career breaks are women, not all career breakers are parents and not all returners want to work part-time, but these myths and others have created barriers that need to be addressed and challenged.
Organisations keen to attract the best talent, need to understand the importance of moving towards more fluid ways of working and of communicating such practices. This and other issues raised in the pursuit of gender diversity will have wider reaching benefits, not just for women, but for society as a whole.
As around the country, ?Gen-Zers" begin to join the workforce, we will see a further push towards such cultural change. These young people are likely to be working well into their 70's and beyond and are thinking differently about diversity, flexibility, and the stereotypes that define our workplaces.
Changing attitudes now should have a significant effect on your businesses" ability not just to survive, but to thrive in the future working market. More on this topic- Why is diversity important