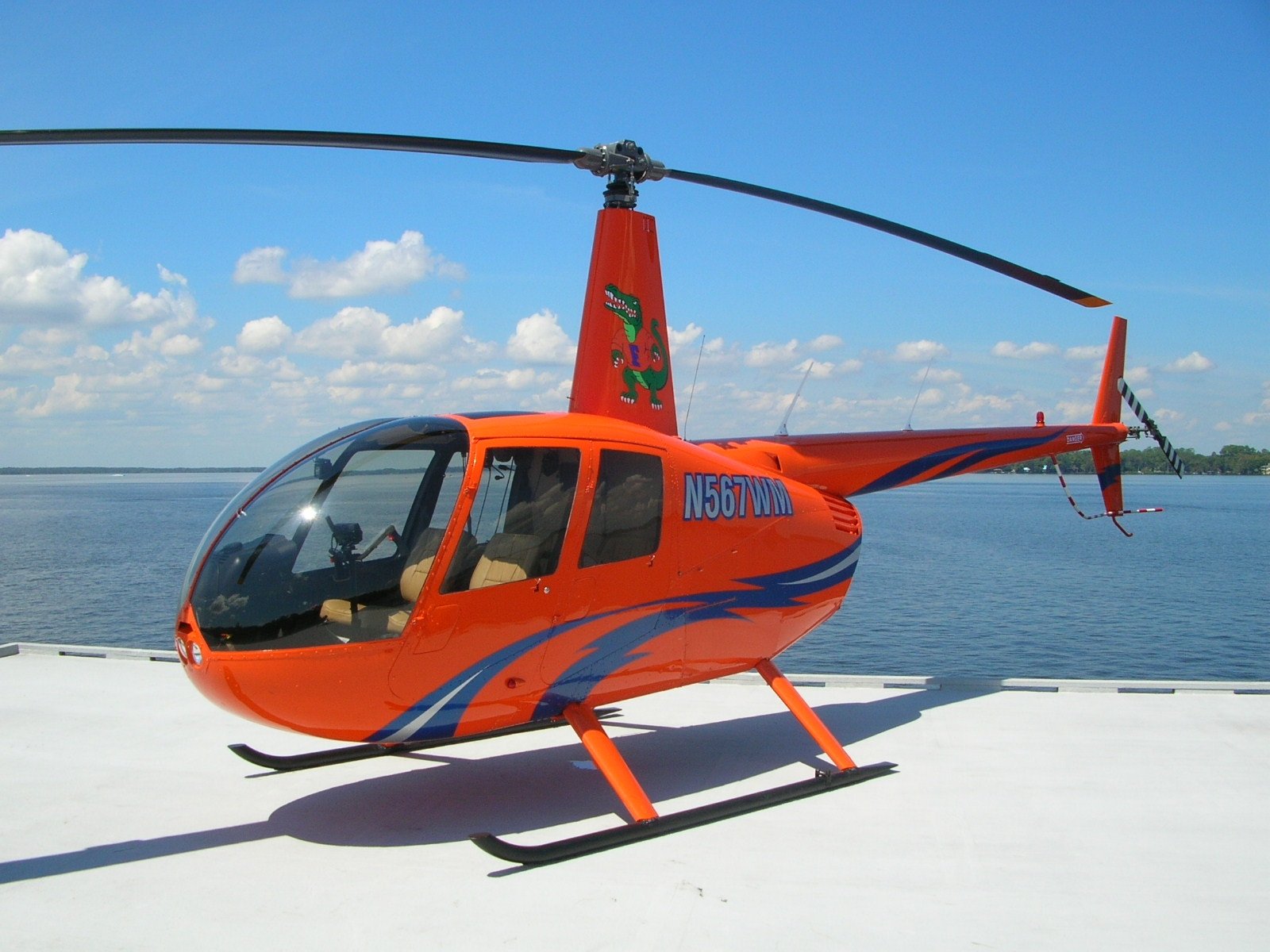 1. Get to your destination in a third of the time

Andrew Butt, founder of Enable Software, needs to get from his base in Stratford-upon-Avon to clients around the country. For years he's been dodging the traffic in his Robinson R44. He says: "I can get to the east, south or west coasts in about an hour. Yesterday, I flew to Brighton and the return journey was just over two hours – compared to six hours by car." He emphasises that helicopters can be as spontaneous as their four-wheeled rivals. "A popular misconception is that you need to file a flight plan and be on the radio, which would be a real hassle. In reality, you can fly from field to field without talking to anyone."
2. You get much more leg room

Unlike cars, where one of the biggest choices is petrol or diesel, choppers have a wide variety of dimensions. If your budget is tight, stick to a two-seater. If you're planning to take your board along for the ride, you'll need something with a bit more leg-room. Giorgio Bendoni, marketing director of Sloane Helicopters, says: "First-time buyers go for anything from the Robinson R22, which has two seats and a single piston engine, to the AgustaWestland Grand, with eight seats and a twin-turbine engine."
3. They're cheaper than a Lamborghini

The world's most popular helicopter, the Robinson R44, costs £350,000 new – and only half that second-hand. A top-of-the-range AgustaWestland Grand is in the region of £5m. Hourly costs run from a few hundred quid for the Robinson, through to £1,000 an hour for the Grand. These exclude yearly fixed costs – in the tens of thousands of pounds. The big question is whether you need a pilot or not. The bigger the chopper, the more experience the pilot needs. The Robinson R22, R44, and R66 models are all able to be flown by a well-trained amateur. Even the Eurocopter Ecureuil B3 and B4, the Bell 407 and AgustaWestland Koala, valued around £2m, are flyable by an amateur. But when the instrumentation gets sophisticated – such as the kit you'll find on an AgustaWestland A109 and Grand – a professional pilot is a must. As for depreciation, you're looking at five to ten per cent a year.
4. You're less likely to die

Unlike the Japanese bullet trains, which boast a zero-fatality record since 1973, helicopters do occasionally crash and claim lives. High-profile deaths such as rally driver Colin McRae and Lake District tourism entrepreneur Mark Weir tend to skew perception, exaggerating the dangers. Looking at statistical databases such as the US Civil Helicopter Safety Trends study (on Rotor.com), deaths average one per 150,000 hours flown – a similar rate to aircraft.
5. No more frustrating three-point turns

Denys Shortt, founder of the £120m-revenue cosmetics firm DCS Europe, says learning to be a pilot was a cinch: "It's one of the best things I've ever done." He learned at Wellesbourne-based Heli Air (the UK's largest Robinson helicopter distributor: www.heliair.com) and paid £8,000 for the course. First, you'll have to get your PPL(H) licence, which requires 45 hours of flying training. There's schoolwork too – subjects including Air Law, Meteorology and Flight Planning. A Class 2 medical is also mandatory. Once qualified, an annual review is required for licence renewal. Most pilots, including Shortt, continue to add further qualifications, such as night flying and formation flying (for the show-offs!).
6. But… there aren't many london parking spaces

Your fantasy of landing on the roof of a skyscraper in the City is not going to happen. Sorry. Noise controls and the proximity of Heathrow and City Airport mean there are tight restrictions on helicopter flight paths. Your best bet is to land at Battersea Heliport and continue on foot. Vanguard Wharf on the Isle of Dogs is restricted to the smallest craft. Outside London, you can alight at Northolt, Denham, Elstree and Biggin Hill.
Chopper fact: The only man with a licence to land a helicopter in the Square Mile is De Beers chairman Nicky Oppenheimer. He used to share that privilege with Robert Maxwell, who would land on the roof of the Mirror building.
Share this story