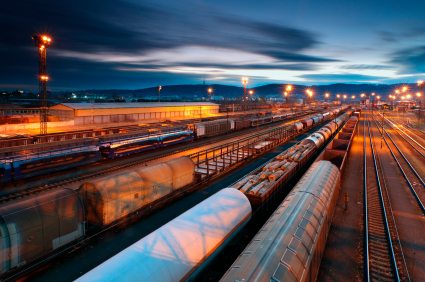 At present, only one in five SMEs in the UK is actively exporting goods or services. The EU average is one in four. If we increased our focus on export it could add an additional ?20bn to the UK economy.
When it comes to export, there's room for improvement. There's reasons for why the nation's mid-market businesses shy away from foreign markets that we've explored and talked about
time
and
time
again. Whether it's for a lack of ambition, of support, of available funding, our export potential seems to remain locked behind a few great barrier walls. We also know that a healthy export infrastructure is the driver behind success stories like Germany's Mittelstand. If they can do it, so can we, thought many of the UK's most successful mid-sized companies; and took a few bold steps to take their business overseas. Why is that fantastic? Because with this they are giving the sluggish UK economy a good kick towards recovery. Previously the Growing Business Awards' International Business of the Year category has acknowledged many growing champions going global. These included the Premier League, Patersons HR and Payroll Solutions, the global translation business, thebigword and Ella's Kitchen. This year we are inviting growing businesses facing the export challenge and celebrating their contribution to boosting Britain's economic growth. We're looking for the businesses who have jumped all the barriers in their way with determination, skill, and ambition, taking themselves to the next level and the UK economy with them. Help us find the export champion of the year and give them another boost in the right direction.
Nominations are now open for the 2012 Growing Business Awards, in association with Lloyds Bank. We're looking for entries from "future champion" businesses and individuals across ten categories. Created by Real Business and the CBI, the Growing Business Awards are the most established recognition of UK entrepreneurial achievement.
The awards are also supported by Land Rover, the Financial Mail, Spring Law, Cass Business School, Your Business Your Future, Business Voice, Professional Engineering, and bdaily. As well as huge prestige and coverage, a group of successful candidates will also be invited to an exclusive "high-performance day" at McLaren Racing, as well as joining a delegation at the 2012 CBI Annual Conference. Nominations close on September 21.
Find out more about the Growing Business Awards online, or contact us via gba@caspianmedia.com or by phone on 0207 045 7600.
Share this story