Online fashion giant ASOS has made a bold move that has its customers and the wider apparel industry divided. In recent weeks, ASOS announced it would be 'toughening up its returns policy', threatening to investigate and take action" against those suspected of wearing clothes with the intention of sending them back for refunds.
The right to return
Despite a simple ?FYI, our returns policy has changed email sent to its customer base, the news has generated significant attention from both customers and merchants.
The ?right to return" amongst shoppers has been a crucial part of the high street for a long time and the trend inevitably moved online with the growth of e-commerce.
However, data by globalwebindex shows that online returns have overtaken the number of in-store returns. For the apparel sector, much of this is comes down to consumers" inability to try items on before purchase.
As part of ASOS" recent announcement, it acknowledged that easy returns are one of the reasons its customers shop on its site and continue to do so time and time again.
ASOS were innovative in their returns policy, but times have changed…
As an online-only store, ASOS was keenly aware that its customers wouldn?t be able to try clothes on prior to purchase so it offered them an attractive returns policy free postage, a respectable 28-day window and no questions asked.
Fast forward to 2019, where a change in consumer shopping behaviours requires a change in the brand's long-standing returns policy; a change that, while practical, has likely caused frustration amongst its many loyal customers.
For ASOS customers, the policy, delivered via email, came out of the blue and lacked detail regarding what it considers to be a serial returner.
Interestingly, at the same time as ASOS announced its policy change, it also enhanced its returns window.
Now, customers returning items up to 45-days after purchase those who would have previously been stuck with an unwanted item – receive an ASOS voucher.
Unfortunately, this gesture of goodwill was completely overshadowed by an abrupt, poorly executed change in policy.
What ASOS should have done was gradually tighten up its policy over a period of time, and taken a more targeted approach to identifying those misusing the platform directly.
The 'snap and send back' phenomenon
While I don't believe ASOS went about toughening up its returns policy or deterring serial offenders in the most effective way, the truth is that someone has to pay in both resource and money for each and every return.
CNBC recently described the influx of returns as a ?trillion-dollar problem?. In this scenario, ASOS was footing the bill for every 'snap and send back" item.
The risk of unhappy customers
Returns are one of the frustrating downsides of running a business. Regardless of whether a store is physical or online, every merchant has to make their own decision about how flexible they are willing to be with their returns policy.
However, their decision is likely to have a direct impact on customers" behaviour…
For example, make a policy too lenient and people won't think twice about buying a product that they expect to end up sending back. Our research shows over half of customers already expect to return one in four purchases.
Make it too strict and customers will go elsewhere to avoid being left out of pocket with an item they don't want or a return shipping charge. It's a hard balance to strike. This is where multi-channel retailers have a big opportunity – and the upper hand – to compete with the pure plays that only offer an online service.
The manpower and cost associated with returns is much lower at a physical store than it is for an e-commerce site. Physical stores simply take receipt of the product, log it back into the inventory system and place it back out on the shelf. For online-only merchants, this returns trend is unlikely to provide any respite.
Online retailers: Upscale your returns policy today
Online retailers need to think more strategically about managing their returns policy in a way that benefits the customer, while still being effective for the business.
As their businesses expand and sales grow, merchants will likely find themselves spending more time handling returns and refunds, taking time away from marketing or developing product lines.
While returns can't be avoided, they can be simplified through automation, especially if you run your e-commerce site on a SaaS (software-as-a-service) platform such as BigCommerce.
For merchants that are trying to deal with a growing amount of returns there are a number of plugins that can be integrated into a SaaS e-commerce platform. Take ZigZag, for example. The platform integrates easily allowing merchants to manage, track and resell stock at the click of a button, in some cases without having to lift a finger.
The golden age of free returns Working with over 60,000 merchants across the world, we regularly hear about the impact returns can have on companies" profitability.
ASOS: Lessons in failing to innovate a second time and brand reputation
While I can empathise with ASOS for doing what it did, the way it was carried out may ultimately affect the brand's reputation.
All at a time when its profits have taken a significant dive and other online clothing giants, such as Boohoo, are reporting 40% increase in sales. Time will tell whether we re likely to see Boohoo, and others, make similar changes to their returns policies as the volume of returns also increase.
" However, customers aren?t going to give up on the golden era of free and easy online returns without a fight.
Latest news: Barclaycard research says 'serial returns' ARE impacting retailers' bottom line
Since this article was first published, Real Business has added new research from Barclaycard about how retailers are changing their approach towards consumers…
According to research released today by Barclaycard, (an institution that sees nearly half of the nation's credit and debit card transactions), over a quarter of retailers have seen increased returns over the past two years.
To combat this, as many as one in five retailers are actively toughening up their returns policy.
This follows a growing sentiment in the industry that consumers are using the items before returning them, (one in three retailers believe this to be true, according to Barclaycard).
This has led to more than one in ten shoppers being penalised by retailers for taking advantage of the returns policy.
Online retailers and consumers: The cold hard statistics
20% of retailers have tightened up their returns policy
19% are planning to do so in the next 12 months.
41% believe customers are over-ordering items and returning the majority
31% claim shoppers are using items and then returning them.
14% of shoppers have already been penalised
29% of shoppers,(including 48% of 25-34-year-olds), admitted they order items they intend to return
46% of shoppers are concerned about the environmental impact of over-ordering and returning goods
11% have reduced the amount they order and return because of environmental concerns
Anita Liu Harvey, Director of Strategy, Barclaycard: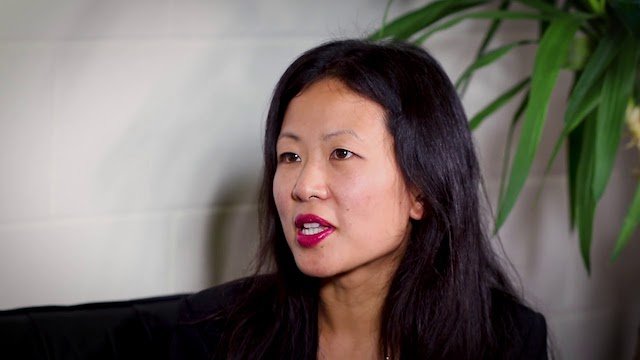 "The volume of goods being returned continues to rise and consumers have come to expect free returns as standard otherwise they will shop elsewhere. As a result, we are seeing retailers implementing stricter returns policies to try to clamp down on serial returners and reduce the impact that returns are having on their business. These more stringent policies have begun to affect consumers, with some retailers starting to send warning emails to customers about accounts being deactivated, should unusual or suspicious behaviour continue. On the flip side, it does seem shoppers are becoming more mindful about the purchases they make and the impact their returns could have on the environment.