The mountains of news coverage of the demise of Carillion revealed the cataclysmic effect the collapse of such a large company can have on the economy and reignites the payment practices discussion.
In addition to the many thousands of workers it employed along with contracts it will fail to service, are the considerable number of SME businesses up and down the country that made up its supply chain.
Carillion's liquidation exposed the dangerous position many of its SME suppliers are in, as a result of the contracts being whipped away from them in the time it took John Humphrey to read the Today Programme's 7am headlines last Monday, but also the incredibly poor payment practices of the construction giant.
Not only would these SME firms be without the work going forward, but many will be severely out of pocket for what they did for Carillion previously, in some cases more than three months ago.
I agree with Federation of Small Businesses (FSB) chairman Mike Cherry who said last week that these kind of poor payment practices are all too common among big corporates.
FSB calculations reckon that more than 30 per cent of payments to small businesses are late and the average value of each payment is more than ?6,000.?The organisation predicts that these late payment practices can lead to 50,000 UK businesses going to the wall every year.
And while the Carillion affair has put the spotlight back on the issue, it is not one confined to that company.?In what is, perhaps, a rather timely announcement by the government, the big businesses that continually fail to pay their suppliers on time have been named and shamed for the first time.
---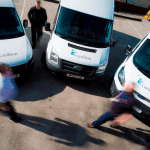 Difference between liquidation and administration
After running into financial difficulties in 2017, Carillion has gone into liquidation. While often bandied around in the news, it's not a term you?ll find explained, which has left some to ponder the difference between words such as liquidation and administration.
---
On average, the large businesses that filed payment reports to the government were late with their payments 71 per cent of the time.?Nine of the top ten companies named in the list did not pay invoices within an agreed term more than an eye-watering 90 per cent of the time!
This league of shame has come about after new rules were introduced last April where all large UK companies are required to publish specific information regarding their payment practices, such as the average time taken to pay their bills, twice a year.?Failure to do so is a criminal offence carrying a hefty fine.
Perhaps, similar to the naming and shaming of those not paying the minimum wage, the publishing of this late payment practices league, will spur others into not making appearance the next time it is published.
Of course, late payment practices are not a cancer confined to the big boys. SMEs can be guilty too, often caused by their dealings with the corporates and passing on the delays to their suppliers.?
Therefore, it is a cultural issue, which has a significant economic impact that has to be weeded out at every level of business.
I have always said when it comes to payment for a service, A fair day's pay for a fair day's work. While that mainly applies to individuals, the same sentiment should be the case for small businesses.
If they are contracted to do a job and deliver the service or product agreed they should be paid for it, and on time.?No ifs, not buts and definitely no 120 day terms!
---
Frustrated by the government and London mayor Sadiq Khan, Pimlico Plumbers boss Charlie Mullins has thrown his hat into the ring to take over.