Good leadership is vital in the running of a successful business. But how many UK employers and senior executives actually have good leadership qualities?
Hearing from the people a leader manages is an effective way to find out if they possess the right leadership qualities or not. So, if the answers lie in employee sentiment, what do they have to say?
According to research from Automatic Data Processing Inc,?40% of British employees are unhappy with the quality of leadership in their business ?" in fact, levels of employee dissatisfaction are the highest in Europe.
What do UK employees feel that business leaders are doing wrong?
The same research says that 21% of employees feel their employer sees them as "just a number," while 38% believe their manager doesn't know them well enough to realise their full potential and a staggering 50% say their manager doesn't understand them, or their potential.
While employee sentiment is clear on what makes a poor leader, are there common traits that showcase a good one A study of 300,000 leaders revealed commonly held traits successful leaders share including an ability to inspire and motivate others, good communication skills, and a willingness to learn and innovate among a host of other characteristics. So, whether you're looking to identify your next successor or work on yourself as a leader, here are the traits you should be emulating:
Qualities of great leaders
1. They are collaborative
Being collaborative is an indicator of good leadership qualities in an individual. Natural leaders showcase their collaborative skills during meetings and brainstorming sessions. They are comfortable problem solving, sharing unique insights and improving the quality of a discussion. Good collaborators focus on bringing value to conversations and are open to input from others rather than being dominating. They are excellent communicators, allowing for a flow of exchange both ways.
2. They are confident
A person with good leadership qualities is confident without being arrogant. They are calm and comfortable in their position, meaning that others naturally look to them to make important decisions. Their confidence means they're unafraid to make tough decisions, while their calmness allows them to articulate their thoughts easily to those around them.
3. They like to learn
A good leader is always on a quest for self-improvement. While they are naturally confident in their abilities, they are always looking to acquire more knowledge. They want to learn how to work more innovatively and effectively whether it's for daily administrative tasks or wider strategical thoughts about their business. They don't pretend to know everything about leading a business, but they are constantly searching for better ways to lead and operate an organisation.
4. They want others to grow
Someone with good leadership qualities wants those they manage to grow and improve. They are interested in upskilling their staff and shaping them into natural leaders too. Being a leader is a deeply personal role and one that requires collaboration with others on a daily basis. This means that being a nurturing leader is vital, as a leader that serves only their own self-interests can alienate a team, enacting serious damage to any sense of collective purpose and teamwork.
5. They are great communicators
The sign of a good leader and communicator is in their ability to express their thoughts and ideas clearly. They find it easy to make themselves understood while knowing when someone requires more clarification. Being an expert communicator requires an ability to understand others, manage group conversations, and identify if anyone has misunderstood any part of the conversation. This means good communicators must have a talent for listening as well as for self-expression and idea clarification.
<div class="apester-media" data-media-id="5e257ff26efd30113a6e7c61″ height="404″></div><script async src="https://static.apester.com/js/sdk/latest/apester-sdk.js"></script>
Anne Rigail, CEO Air France: a leadership case study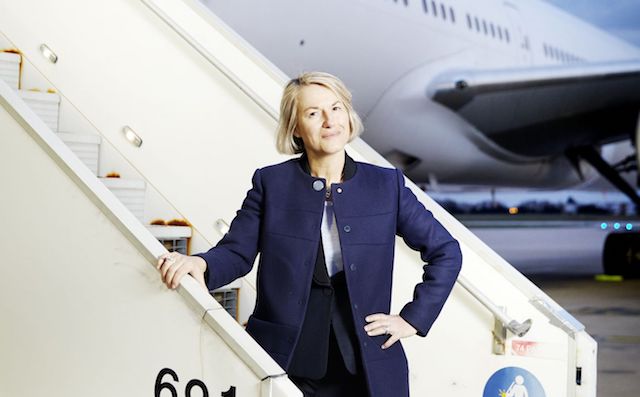 In February 2019, Anne Rigail completed her first month as CEO of the Air France-KLM Group and made history as the first woman to lead the airline.
Her appointment came at a challenging time for Air France, the global giant was experiencing pay negotiation issues with its staff, costly strikes, and the resignations of the last two CEOs in charge of the group's parent company. So, while 2018 was something of an "annus horribilis" for the group, 2019 saw Rigail focus on calming the internal negotiations issues, ensuring that payment conflicts came to an end.
"Rigail has paid particular attention to staff throughout her career while successfully implementing transformational projects." Ben Smith, Group CEO, Air France-KLM
Her role was to re-establish the airline as a trusted and reliable consumer brand once again. In 2019, a few examples of the changes she made included streamlining the airline brands to just three that had more traction with customers, (Air France, KLM and Transavia) as well as improving flight punctuality.
What qualities does Rigail have that make her a great leader?
Even though the business Rigail runs is global, SME owners have plenty to learn from her leadership qualities, and in particular her ability to turn a company around. Here's what she did and what you can learn from her actions.
1. She pitched herself as the problem solver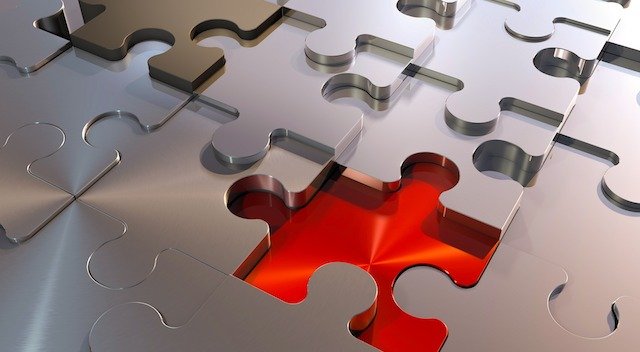 Is there an issue in a business that you have experience dealing with in previous roles" Then use this as a justification to pitch yourself for a leadership position.
If the founder is looking for a CEO to run things on a daily basis, assure them you possess the skills and experience to solve long-term issues that are affecting the company's health.
Identify what these are and why you are the only person that can solve them. Even if you're already in a leadership position, presenting yourself as the premier problem-solver will instilconfidence in both colleagues and stakeholders.
2. She provided a new perspective
If you're pitching yourself as a CEO of a business where the founder is still involved, make it clear that you are the impartial medicine it needs to succeed in the future. While they may feel conflicted about handing over the reins to an external figure, convince them your perspective is required. Make clear that it's your job to solve issues they might not see due to their emotional attachment to the organisation.
3. She balanced management of macro and micro issues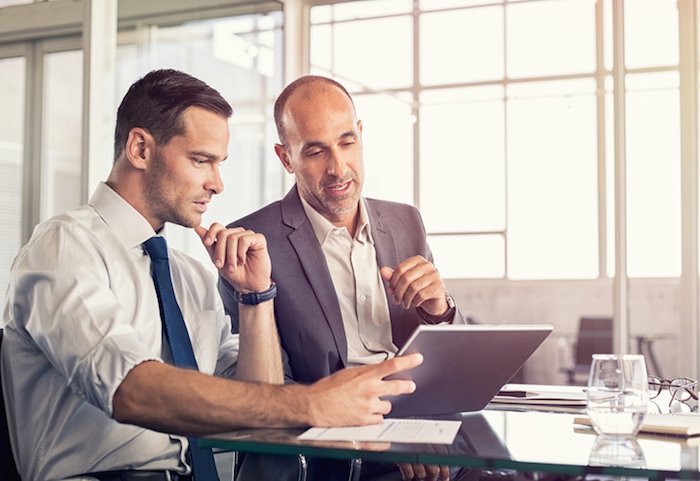 If you're already in a CEO role, allow yourself the time to balance your responsibilities for managing staff as well as dealing with external associates including stakeholders. If you focus on one element too much at the expense of the other, you'll either become an office micromanager or a distant leader. Strike the balance via effective delegation, allowing managers to pick up the slack on daily office operations, giving you time to be out representing your brand. Holding weekly catchups with staff should stop you appearing disinterested in company life, which of course you're not!
4. She was an advocate for positive change
Be an advocate for simplifying vital processes within your business. This includes allowing for budgets for software that empowers staff, giving them time to fulfil the more critical aspects of their job roles. This could be the introduction of software that provides shortcuts on the administrative aspects of roles (which is crucial at a time when many jobs are made up of an amalgamation of roles.) Catching up with senior management on a regular basis to see what staff need to become more productive and effective in their roles is also a good idea.
Business owners speak out on leadership…
1. Tom Leathes, CEO Motorway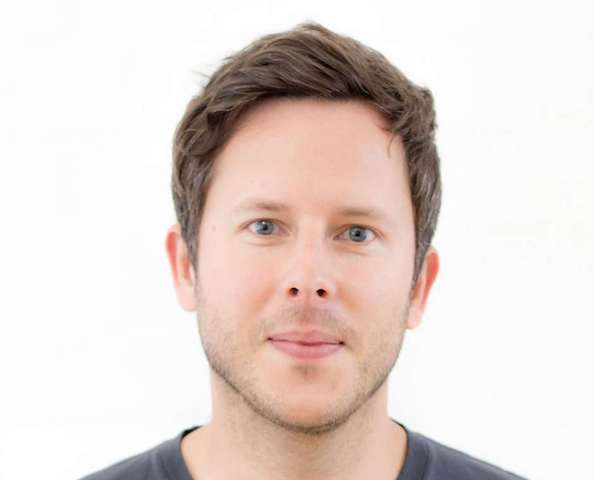 Why did you start your business?
I've always been stunned at how hard it is to sell a car, and how little information there is out there to help. We built Motorway to solve this massive consumer pain-point – and to try and bring car selling into the 21st century. Consumers have been using price comparison and online marketplaces in most major sectors for years – spending hours trawling comparison websites to save £100 on a flight or £300 on an annual energy bill. So why not apply the same price comparison logic to selling your car?
How do you set goals for your business?
We work out where our biggest problems and roadblocks are and focus on those. We ll then set actionable KPIs with the teams involved, so they can measure success. The easy problems sort themselves out anyway – so we try to be hard on ourselves and identify the areas where we aren?t good enough, and make them the priority.
How do you stay on top of your workload while motivating your staff
This comes down to hiring and empowering direct reports – they have to have the autonomy to own and grow their part of the business without too much meddling. I found it hard to ?let go" of the detail as the company grew, but it's the only way to buy the time to focus on the wider goals, performance and team culture.
What would you say is your 'secret recipe' for success?
Apart from the obvious (have amazing people in your team and empower them), it's about not giving up: in running a startup there are thousands of moments of self-doubt, unexpected surprises and rejections – but you just have to grind through them and keep going. If you can do that and maintain belief in your vision, it's half the battle won.
2. Gabriel Madruga, co-founder, OrbitalAds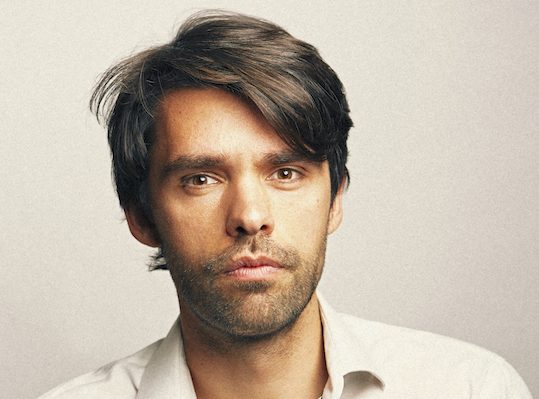 1. Why did you start your business"
The possibility of working in the digital advertising industry for years allowed us to discover that there was a clear need in the market to include technology in a process that kept being done manually. After meeting Bill, my partner and co-founder of OrbitalAds, we had the vision to first automate and start working on artificial intelligence processes focusing on-time efficiency, and secondly achieving improved results.
2. How do you set goals for your business"
We operate with an OKRs (Objectives and Key Results) methodology in which we, the co-founders, define the first level objectives, while the rest are defined by the different heads of each department and each team member. The aim is to ensure that each person in the organisation is aware of their milestones and where they stand in order to maintain their motivation.
3. How do you stay on top of your workload while motivating your staff
In the whole company, being transparent and honest about all the processes we face makes the whole team understand every battle we face and, in this way, together we can overcome it.
4. What would you say is your 'secret recipe' for success?
Trying to keep vision, passion and heart together.
5. What are the qualities of a good leader in your opinion"
Manage one's own and the team's time and energy while preserving vision and motivation, with the aim of solving all the necessary tasks or obtaining the necessary resources to be able to carry them out.
6. Who is your business hero and why"
One of the people I admire most in business is Pablo Fernandez, CEO of Clicars. In addition to his work as a manager in the company that sells the largest number of cars in Europe online, he also has a great eye as an investor, advising companies like Olapic Ninety Nine, Adopt a Grandparent or OrbitalAds, among others. In addition to that, he holds various Guinness records in swimming.
3. Cathy Moseley, founder, Boundless Activated Snacks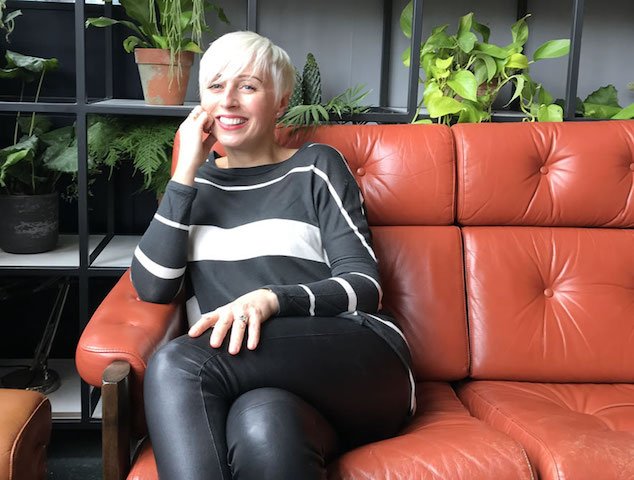 1. Why did you start your business?
I started my business around 3 years ago now having left my job as a Commodities Trader in the city in search of a new adventure. Originally, I started a food stall business, as I?m passionate about good food and taste, and was spending hours on my feet every day. Ironically, despite being surrounded by food, I didn?t once get a lunch break! Instead, I would have to try and grab a snack as and when to keep me fuelled. Being gluten intolerant, finding the right snack was almost impossible: everything on the shelf was overpriced, tasted rubbish or was full of rubbish. That's where the Boundless seed was planted. I decided to investigate snacks that would keep me fuller for longer, be beneficial health-wise, and most importantly – tasted good.
2. How do you set goals for your business?
I like to think big no task is too large for Boundless to tackle! We like to think of the bigger goals, and then look at the journey we need to take to get there. Think of it as a tube journey: we want to get to the end goal the "final destination" -, and each tube stop along the way is a ?mini goal?. Setting goals is always done within our team, too. We have a power-hour every morning to discuss what today's goal is, alongside any big projects we ve got coming up and how to make sure we stay on top of them. We will also always revert back to our company values when setting goals, to maintain authenticity and loyalty to the brand.
3. How do you stay on top of your workload while motivating your staff
We re a very logical and open team and are always discussing what's going on and what's on the agenda. It?d be a lie to say I always stay on top of my workload (does anyone !) but the key with that is communication. I find it really minimises stress, which of course affects a working environment. By communicating, we are all pretty good at sharing the workload between us if someone's struggling to keep up. My staff don't need too much help with motivation either, because we all live, love and breathe Boundless!
4. What would you say is your 'secret recipe' for success?
I don't think there's a 'secret recipe for success really, there's no magic wand or quick fix to make it. Everyone I truly deem successful has done the exact same thing worked hard. If I know what I want to achieve, I won't stop until I get there. I?m a bold character anyway, and I won't take no for an answer from anyone. It also massively helps knowing I have a good product. We re always open to criticism and suggestions for improvement, of course, but at the end of the day, I know Boundless is special. We sit apart from the rest of our category due to our innovation, combining the old with the new to bring you the ultimate snack.
5. What are the qualities of a good leader in your opinion?
Tenacity, integrity and passionate. First and foremost, you need a hard worker. If you're at the top and aren?t putting 110% into your business, how are you to expect your staff to" You also need to be honest. Don?t hide your failings, as they?re a learning curve, and those learning curves are fundamental in your business" growth. The more transparent you are with your team and those around you, the more respect they will have for you. Finally, you need to have passion, to 100% believe in what you've done and where you're going with it. The reason Boundless has grown the way it has is because myself and my team are so passionate about it. In order to bring them on board, though, I had to show my team how passionate I was about this and how certain I was it was going to work. Passion is a driving force, and a good leader is always a passionate one.
6. Who is your business hero and why?
My business hero is, without a doubt, Phil Knight the founder of Nike. He took £50 from his dad and turned that into the legacy that is Nike. He had a very simple mission (similar to Boundless) to provide the customer with a high-quality product at a low cost. He understood the need and want of the consumer, was passionate, driven and always able to listen to the opinion of others. This is totally crucial in business it's about them, not you. He's the ne plus ultra of all startups.