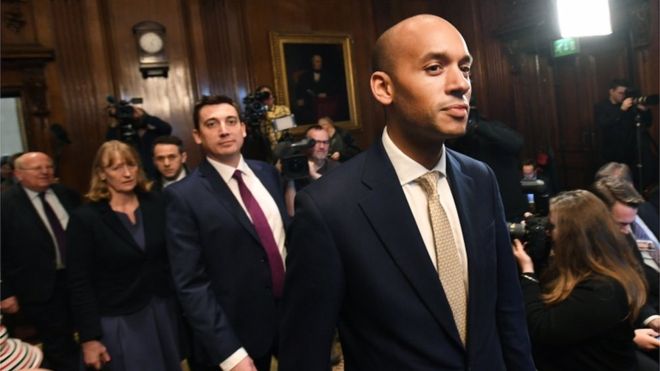 It's a bright and early spring morning, and ex-Shadow Secretary of State for Business, Innovation and Skills and old Labour leadership hopeful,?Chuka Umunna, is about to speak to a crowd of marketers, advertisers, journalists, and PRs at
Advertising Week Europe 2019
. So why is he addressing this audience in one of the moodily lit cinema rooms at London's Picturehouse Central? Because he is the main spokesperson for a new political organisation, The Independent Group. Although not yet a party, it's clear that Umunna is making an appearance to stir up interest in the group, and perhaps, stir the winds of change within Westminster too.
Why did?Chuka Umunna leave Labour?
So, why did Umunna leave the Labour party, a political organisation that he had been part of for more than twenty years? "I don?t believe that Jeremy Corbyn is fit to be the Prime Minister of this country. You?ve got to do what?s right for the country, and for your values, and that's exactly what I did by stepping down from the Labour party." Could we accuse?Umunna of falling into the trap of being an egocentric politician by assuming that the party would collapse under his resignation? His reply was that leaving Labour was anything but an egocentric act.
Forming The Independent Group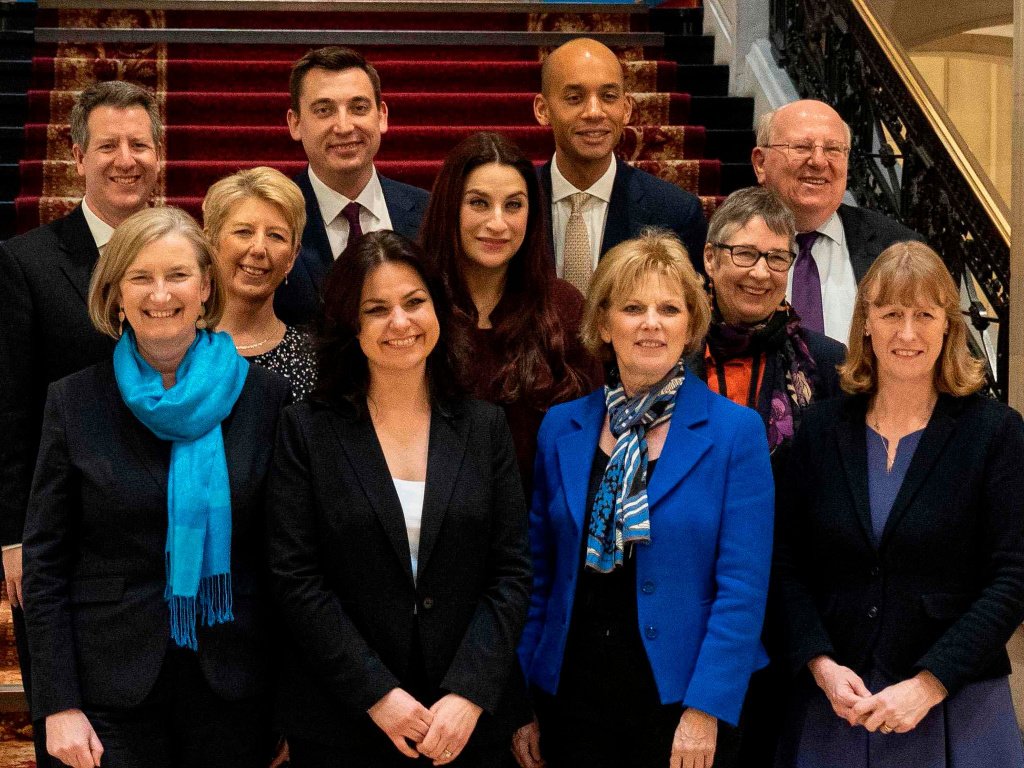 "It was the least egocentric thing I could do," says Umunna."I held high-profile positions in the party, but when I began to disagree with the route the new leadership had taken, I became a back-bencher, and then stepped down completely. I don't think that's a very egocentric thing to do, especially when the Labour party had been a part of my life for so many years," he adds.
Emotions ran high
So what was the process of stepping down from an established party and creating a new organisation like for him, and his fellow future Independents? "It was quite an emotional thing we did," he says. "We had no idea about how it was all going to turn out and what the public reaction would be. Would we have stuff thrown at us on the street? We really had no idea," he continues. "It has been a time of high-emotion and uncertainty," says Umunna. "The best way to truly understand how tumultuous?it was is to remember when Luciana Berger made her announcement about joining The Independent Group and said, 'I'm a Labour member, and then she had to correct herself. You can only really plan these things so much."
The public reaction
"We paid for the press conference ourselves, says Umunna, a politician who is, no doubt, used to an easier ride having worked for the Labour party."However, we are taking on the big beasts and doing something new. We are overwhelmed by the positive reaction we've received so far, our website crashed as over 800,000 people were looking at it after the press conference."
What unites the group?
But is the
eleven-strong group
united by nothing more than a hatred of Brexit? Not so, says?Umunna… "There?s a lot more beyond Brexit that we have in common, or else we wouldn't have come together at all," he says. "We make up a?diverse group of people from different generations. For example,?Heidi Allen
our spokesperson for Welfare and Pensions, Social Care, and Business, used to run a pub. We also have an astrophysicist and ex-tv presenter in the organisation." "These are people where politics isn't collective in all of their lives. There?s a world outside politics, and we're not particularly tribal, we come from a diverse array of political views." So if they're all so different and come from both political and non-political backgrounds, what does unite them? "It's simple, it's progressive politics and liberal values that unite us despite our differences," says?Umunna.
Will they transition from a group to a political party?
Whilst this is all makes for some nice rhetoric, do they ever want to run the country as a bonafide political party? "We would like to form a political party by end of the year. We?ll have a leader, but if we want to?embed a different culture, which we do, we're not going to rush the process and set up a leader straight away. That's a very old fashioned way to do politics," he says.
The problem with Labour politics
So what made?Umunna so disenchanted with the Labour party? "What I began to dislike about the Labour party was the messiah complex occurring in its leadership," says? Umunna. It's very problematic when you have prophet?leaders such as Corbyn and even Tony Blair who can?t do anything wrong. It's not a grown up and mature way to do politics, it demeans the party." Supposing The Independent Group does take form as a political party soon, what kind of political ecosystem will it be entering? "In the UK we have a 20th-century political system operating in a 21st-century world," says Umunna. Most people vote for main parties because they have to as it's the least bad option, or it's about keeping the other one out. Both parties are deeply divided and are not carrying out competency, for exhibit A there's Brexit. We need to change things through disruption and finding an alternative."
The political binary needs disrupting
"We have a Labour party bankrolled by the unions, and a Conservative party that only courts big business, we've never needed an innovative middle-ground more," he continues. But don't the Lib-Dems provide that middle ground? Well, they would if the British public could forgive them for the coalition days and the university fees scandal… "Right now you have two big tent political parties that are incapable of responding to changes. Going back to business, as usual, isn't going to cut it. We all need a number of choices, not just two parties."
The Independent Group gains a high profile entrepreneurial donor
Speaking of 'business as usual', how about any high-profile business endorsers? "A lot of people gave us small donations," says?Umunna. But there were some high-profile donations too, one came in the form of a gift of money from Pimlico Plumbers founder, Charlie Mullins, "Charlie went on the website and gave some money, and he publicised that fact," adds?Umunna. This is especially interesting as Mullins had once been a Tory donor. It begs the wider question, can UK entrepreneurs and business owners look beyond the Conservatives for political and economic support? Perhaps. One such entrepreneur, Charlie Mullins gives us his testimony below…
Charlie Mullins: Why I believe in the Independent Group as a successful business owner

In her maiden speech as a member of the new Independent Grouping in parliament, the extremely impressive former Tory MP, Heidi Allen, nailed it for me when she said: "The Conservatives were always recognised as the party of economic competence but when we allowed a cabinet minister to say 'eff business' and we have a Prime Minister bullied into submission by the ERG, and who is now dragging the country and parliament kicking and screaming to the edge of a no deal abyss. I'm done. I want to be part of something better."
While I didn't manage to put things quite so?eloquently?18 months ago when I gave up on supporting Theresa May's Conservative Party, that was exactly what I was thinking. I had always backed the Tories because they were the party of business, but they had abandoned me.
For all my life the Tories had seemed to speak to me; firstly, as the one-man band, doing his best to get established in the dog-eat-dog world of domestic plumbing. Then as I grew, I became more aware of how various government policies affected my business. Then finally as the owner of a medium-sized operation, employing hundreds of people, whose views and concerns were sought and listened to by those in power. But I'm afraid that all changed when David Cameron moved out of Downing Street, as the new resident seemed far less interested in finding out what business people actually thought.
At first, I thought maybe it was me and maybe I'd blotted my copybook with a few less than flattering observations about the new broom in town.? But I soon came to see that the open-door era for entrepreneurs at Number 10 was over.
So Mrs May didn't want company, fair enough. But what has followed is the really tragic part, and that's the selling out of traditional business supporters like myself, and plenty of other SME owners, in favour of policies driven by the ultra-right ERG and the downright nutty DUP. In a very small period of time, not helped by the loss of her majority in the 2017 snap-election, Mrs May, a former Remainer, was marching about like a machine chanting bizarre and unfathomable slogans like 'Brexit means Brexit' and 'the will of the people must be obeyed'. It was like a bad sci-fi movie, except that AI actually learns from its mistakes, Mrs May just sticks to the same old failing plan. In a very short period of time the Conservative party had abandoned its business core, and instead of looking forwards and outwards towards innovation and success, it now very much is the party of the past, pandering to hysterical fears over immigration and globalisation. The Independent Group (TIG) has only existed for a few weeks, but already it has proved the catalyst for change. With parliament ridiculously deadlocked over Brexit the fear of losing more members to TIG forced both main parties to make small changes in their approach, which broke the fragile standoff and allowed for a second resounding defeat of Mrs May?s Brexit-bodge, and the ruling out of a potentially cataclysmic No-deal. Those are my thoughts and feelings, and I would urge that anyone who feels some resonance with my explanation to lend their support to the three brave former Tories, Sarah Wollaston, Heidi Allen and Anna Soubry, who joined their eight Labour colleagues, led by Chuka Umunna and Luciana Berger, into The Independent Group. Related Topic-
Labour or Conservative
Share this story