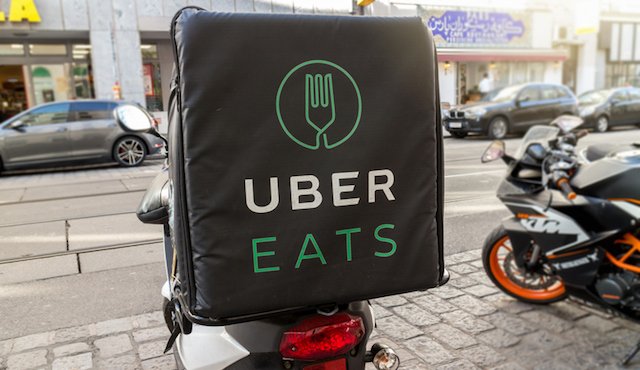 When I first got embroiled in the 'gig economy' debate as a result of a protracted court case, I found Pimlico Plumbers tarred with the same brush as the 'low-pay cowboys' from firms like Uber and Deliveroo. I have to admit, I never thought that I would see these firms try and take the moral high-ground against me and my business, but, from the safety of a sand dune in the middle of the Saudi Arabian desert, Uber's CEO Dara Khosrowshahi, decided to take a pop at Pimlico's employment practices – trying to make his firm look holier than thou. Now I thought I'd heard some ballcocks lately from the pro-Brexit crowd, but last week the
Uber boss blew everything away comparing his company's low-wage system favourably against Pimlico Plumbers
! Swanning about with fellow shameless international fat-cats at '
Davos in the Desert
', as guests of the disgraced Saudi regime, Mr Khosrowshahi admitted he was concerned about UK action by his drivers claiming employment rights as 'workers'. The company is set to appeal a court ruling that its drivers should be entitled to benefits, including overtime and paid holidays with judges expected to hear Uber's arguments on October 30. So, while he was enjoying some Saudi hospitality, the Uber CEO was asked by journalists whether he was concerned about the court hearing. Of course, and unfairly to my mind, when it comes to the media talking about the
gig economy
Pimlico's name is brought into the discussion, which led to Mr Khosrowshahi's golden nugget from the desert. He said: "I think how our platform is structured is quite different to Pimlico Plumbers, and I hope that comes out in court appropriately."
"What a cheek! Too right our model is different to his. Uber drivers are paid so badly that some argue they're perilously close to getting less than the minimum wage, and yet are still expected to take care of their own sick pay and holidays."
I've never hidden the fact that we have plumbers on self-employed contracts, but we pay our people the highest rates in the building industry, meaning they easily make more than £100k a year, with our top people earning double that! And, just to be clear again, and with no disrespect to cab drivers and fast food deliverers, there is a huge difference between them and a highly-skilled plumber.
– "As people will know, Pimlico only employs the cream of tradespeople. That means that they could, if they wanted, work for themselves or go to work elsewhere. "
However, they benefit from working for Pimlico and the considerable number of jobs we put their way. That was the case with Gary Smith the self-employed plumber that led us to the Supreme Court. Mr Smith earned more than £500,000 in three years as a self-employed contractor to Pimlico Plumbers. – We gave him loads of jobs and reaped the benefits, but wanted his cake and eat it when it no longer suited him. He operated as a VAT-registered, self-employed contractor, paying tax on a self-employed basis, claimed for an office in his house, and for his tools and petrol, and even employed his wife to carry out secretarial tasks, offsetting all these things as business expenses.
"And, as a result of what I believe was a misinterpretation of the law right at the start of the protracted court proceedings, we are now an easy target for, and I can't believe I am writing this, – Uber."
Who'd have thought a huge, international taxi firm, masquerading as a tech firm, with questionable and very well publicised and debated practices would deflect the heat from their company by trying to say they do things more fairly than a medium-sized UK plumbing firm!
"Clearly the Uber boss thinks it's okay to treat his workers so badly while sitting in the lap of luxury in the middle of the desert, but it just doesn't wash with me."
Uber is a scourge on our roads, and they are trying to take over the London taxi market with their bullying tactics. – Last year I said they would start to push up their prices once they had a foothold and that seems to be coming true. It's time the London Mayor took real action against this company before it spreads like a virus, killing off the iconic, indigenous London Black Cabs too.
Share this story