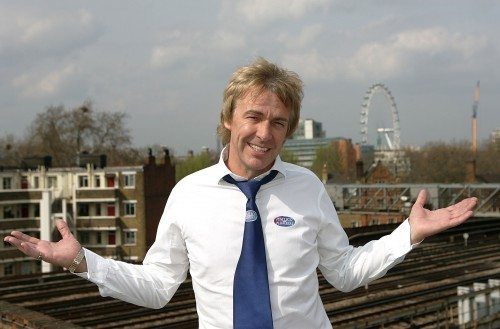 That?s right; Lord Sugar is back tonight to give the noble and economically-vital education path that is an apprenticeship a serious kicking with his 14-episode process – which isn?t even about finding an apprentice anymore.
I?ve never been a massive fan of the show, because it reduces a great opportunity to showcase the excitement and drama of doing business to a prime time audience into a farce, where we can laugh at the ineptitude of the candidates. And, as a passionate and dedicated individual (to use the spiel trotted out by the show?s candidates) when it comes to the value of apprenticeships, it saddens me that, when people use the term in everyday conversation, a decent number of people will think of this show before they picture hard-working, talented young people trying to carve out a career. If this show reflects what it takes to be an apprentice then a visit from the geezers from trade descriptions might just be in order. It?s bad enough that in the real world we?ve got supermarkets and the like trying to hijack the apprenticeship moniker to add credibility to their shelf-stacking training without this show also making a mockery of an excellent route to a quality career. As the concept of the programme has moved away from finding an apprentice for Lord Sugar so has the producers? mission to find the very best young guns from business community in favour of egotists and hot-air merchants. As Andrew Billen in The Times so excellently put it, maybe the economy?s brightest hopes are too busy to appear on television. Unfortunately, the ones that do make it through the auditions with their wild claims about their irrepressible desire to succeed, will be the ones impressionable young people will have plastered all over their flat-screen TVs for the next three months. In a world where the idea of achieving success through hard work and dedication has, in the minds of a lot of young people, been replaced by getting four ?yeses? from Simon Cowell?s panel or chatting inanely in an Essex nightclub on some ?scripted reality? show, the programme has the potential to be an antidote. Of course, it?s an entertainment programme, but it does have to take some responsibility for getting people interested in business. At least Dragons? Den gives viewers an insight the pitch process and clearly highlights the need to know your business? numbers and the market you want to sell to. I won?t deny that these points are discussed in Lord Sugar?s boardroom, but it?s difficult to give them credibility when they?re being delivered by some slicked-back wannabe who spent the last two days selling cookies in a shopping centre dressed as a kangaroo! For those business owners that will be watching his Lordship send this year?s bunch of over-manicured reality TV fodder scrabbling across the capital on a giant scavenger hunt in the name of business, promise me one thing: watch the show for the entertainment, but back proper apprenticeships in the real world.
Charlie Mullins is the archetypal entrepreneur having started his business from scratch and then building it into a multi-million pound enterprise. From humble beginnings growing up on an estate in South London, Charlie left school with no qualifications, but after a four year plumbing apprenticeship he started his own firm, Pimlico Plumbers, which now generates a turnover in excess of ?18m and boasts many well known names among its many clients.
Share this story