Discussions around gender identity have become so commonplace that the world of children's fashion is no longer spared from it, and that's a good thing.
Increasingly, society is open to the idea that gender may indeed be a social construct.
The idea that all people, including the young, and old, can have the freedom to identify themselves in the way they choose, will only make for a happier and more tolerant society.
But before we go all 'meta-gender studies' on you and start talking about Judith Butler's theory of gender performativity, let's look to a business pioneer that's repping the world of gender empowerment.
"Not Just A Princess" is the 'brainchild' of Oxfordshire mumtrepreneurAnd psychologist Jennifer Toll.
Sick of the gender stereotypes she saw on kid's clothing when trying to buy garments for her own, she decided to do something about it?" she decided to disrupt the status quo.
"Clothing is of course just one facet in the complex system of sexism and projection of stereotypes but it's one of the easiest that we can do something about." Jennifer Toll, Not Just A Princess
Toll wants to make consumers aware of the impact that certain messaging on children's clothes can have on young and impressionable minds, such as young girls feeling obliged to fulfill the 'Disney princess' stereotype of femininity regardless of their own personalities or interests.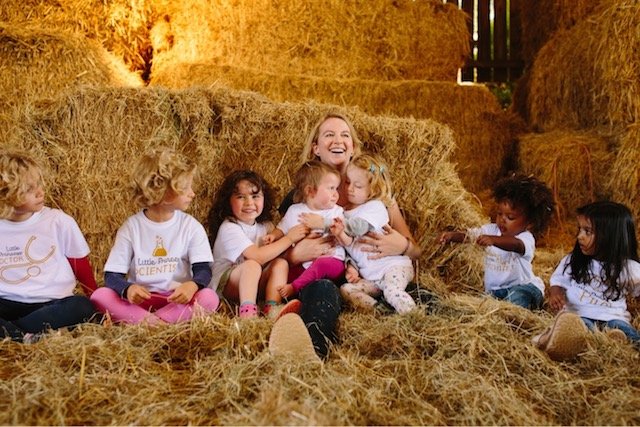 Toll's brand messaging is focused on creating impact with its customers and their young daughters.
This is evident through the company's backing by Inspiring Girls International, a global charity that connects young women and girls with role models, 12.5% of the sale of Toll's t-shirts go towards this campaign.
"By joining forces, we hope to break down existing gender stereotypes and encourage girls to explore some of the careers that women are still under-represented in." Miriam Gonz?lez Dur?ntez,"Inspiring Girls International
But this clothing brand isn't all fluffy messages about empowerment. Toll has put her psychological education to good use and has created an online 'job profile hub' that sits within the brand website.
Its purpose is to encourage young girls to pursue their career dreams, even if they're not 'traditional' ones.
?Women make up only 23% of those in core STEM occupations in the UK. We ve got to create more equal mindsets in girls and boys and clothing, and better messaging is a great place to start." Jennifer Toll, Not Just A Princess
This is where young girls and their mothers can explore a series of professions, such as Firefighter or Surgeon, and see the stats, including the qualifications needed, to enter that profession.
"We have partnered with Not Just A Princess because they are challenging these labels by creating inspirational, gender-positive clothing for kids."" Miriam Gonz?lez Dur?ntez,"Inspiring Girls International
Toll has purposely included careers that are male-dominated, in the hope to encourage more women to enter these careers in the future and realign the imbalance.
But Not Just A Princess isn't about empowering young girls at the expense of boys.
Next year, Toll plans to expand the career hub with profiles about job roles for men in industries where they are currently underrepresented such as nursing and teaching.
Smashing those boundaries
Over the past few years, many of us have felt more empowered to discuss and debate gender norms. Moreover, the likes of Toll and impactful brands like hers may just do their bit to diversify the professions as much as people's mindsets.This impactful clothing brand is fighting gender stereotypes for young girls