Queuing outside stores has become the norm this year rather than a tradition saved for?Black?Friday'sales. But instead of waiting in line for access to exclusive deals, we re met with a mask check and a pump of hand sanitiser.
And while both businesses and consumers might have hoped Christmas chaos would have replaced the coronavirus crisis by now, restrictions on non-essential shopping and leisure seem to be only getting tighter in many parts of the world.
So, as we face prolonged disruption, this year's holiday season is set to be a little different, with digital channels offering businesses a vital lifeline during what is usually their most profitable period.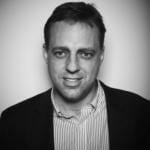 For many businesses, this will be their first Christmas that is primarily based online. And while the online marketplace does present some opportunities, increased demand, greater competition and logistical consideration can create challenges, too.
Nate Burke, CEO of Diginius, a UK provider of proprietary software for digital marketing and ecommerce solutions, shares some insight into how businesses can fulfil this year's consumers" Christmas wish lists. Burke founded Diginius in 2011 and is known as an early ecommerce pioneer and entrepreneur. He launched his first internet business in 1997 and is a two-time nominee Ernst & Young Entrepreneur of the Year.
Promotions, price and everything nice
The financial impact of the coronavirus pandemic has hit both businesses and consumers hard. But while companies seek to claw back some lost revenue, they must be mindful of the difficulties their customers are facing, too.
Redundancies and unemployment?rates have soared, meaning consumers are likely to be more motivated by price and value than any other factors. Black?Friday'sales, pre-Christmas offers and Boxing Day deals will perhaps be the most appealing times to shop for these customers.
Of course, these days and periods are popular shopping holidays, anyway. But this year, as more and more businesses seek to attract and retain customers online, there is a greater need for planned marketing activity in order to establish a presence and raise brand awareness.
Many businesses have already begun advertising their?Black?Friday'sales, allowing them to benefit from increased traffic and purchases from budget-conscious customers for an extended period. This would have been particularly successful as most consumers were set to begin their Christmas shopping in?October and November, whereas only 10% in December.
This may have also enabled businesses to capture panicked customers who flocked online when lockdown restrictions were reintroduced, in order to buy gifts promptly in case of any delays.
And, faced with more free time at home again, customers can shop around to find the best deals for their Christmas gifts, too.
The most popular channels for online research are brand websites (45%), Google (47%) and Amazon (62%), indicating which channels businesses should be focusing their marketing activity on.
But ultimately, with 70% of users also admitting that they will check the price of products on Amazon before placing an order, there is clear evidence that price will be the deciding factor. So, businesses should either be utilising the marketplace or, offering a greater incentive to shoppers buying through the brand's owned channels.
Rebuild sentiment to spread spirit
Trust is another must-have item on this year's Christmas wish lists for a number of reasons. The uncertainty and disruption caused by the pandemic has resulted in declining consumer sentiments, particularly with regards to?trust and brand confidence.
But as businesses also navigate the uncertain landscape, it can only be expected that the challenges will be even greater during the peak period. Therefore, businesses need to effectively manage their activity in order to rebuild trust and instil confidence in their customers. This will not only help them to make up for lost revenue, but also place them in a favourable position for the future.
For those now dealing with multiple sales channels, whether that's online and offline or via different marketplaces, for example, efficient management practices are key for ensuring a seamless customer experience and in turn, regaining trust and confidence.
For instance, ecommerce platforms such as?VTEXAlign and integrate all of a brand's sales channels. With all information kept in a centralised management system, businesses can be more responsive, retrieve data faster and in turn, provide better customer support that is not only quick to respond, but also able to effectively resolve issues, should they appear.
Similarly, as shoppers will be buying online and having gifts shipped to friends and family members who they may not be able to spend time with this holiday season, businesses need to ensure they offer a reliable delivery service, too.
One way in which they can do this is through regular updates on shipping progress and informing customers of delays should any arise. However, if done manually, errors could occur and cause even more disruption and damage to consumer sentiment.
But with the centralisation of information via a digital platform, not only will order updates be accurate, but the communication of these to customers can also be automated, which reduces the risk of human error.
As a result, administrative burdens can be lessened, allowing employees to focus on other business-critical activities and resources to be reallocated to efforts aimed at attracting and retaining customers and establishing an online presence.
Product trends and predictions
This year's events are also influencing trends in the types of gifts users are scouring the internet for. For instance, Google trend research has shown that ideas for homemade gifts have experienced a 10% increase in search volume than this period last year. This might be an indication that people will be spending their additional free time creating gifts with greater sentimental significance than financial value this Christmas.
Searches for hampers have increased by 175% and letterbox gifts by 450%, suggesting items that can be gifted ?remotely" or from a distance are the theme for this year's wish lists.
And unsurprisingly, searches for traditional gift items such as perfumes, aftershaves and jewellery remain consistent. So, although the way in which gifts are bought, delivered or received might be different, there is clear evidence to prove customers are still interested in shopping for items they would usually be purchasing at this time of year.
Therefore, with?Black?Friday?deals and a trusted customer experience that is supported by digital management practices, there remains an opportunity for brands to maximise their sales this festive season.
Christmas isn't cancelled, after all!