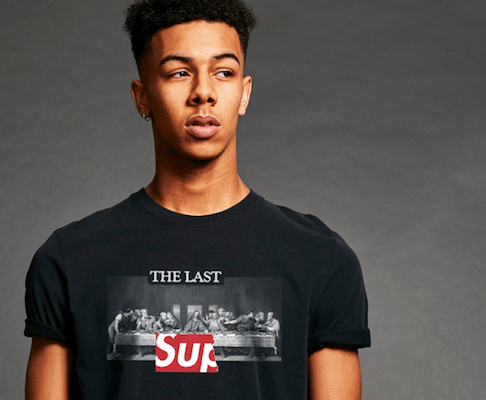 Walk down the streets of any town or city, and you'll find hordes of boys, young men, and grown adults wearing stand-out graphic t-shirt designs. Without running the risk of sounding old, by this, I'm referring to the iconic streetwear look made famous by big labels like
Supreme
and
Palace
.
Where Chunk Clothing comes in and beats the bigger competition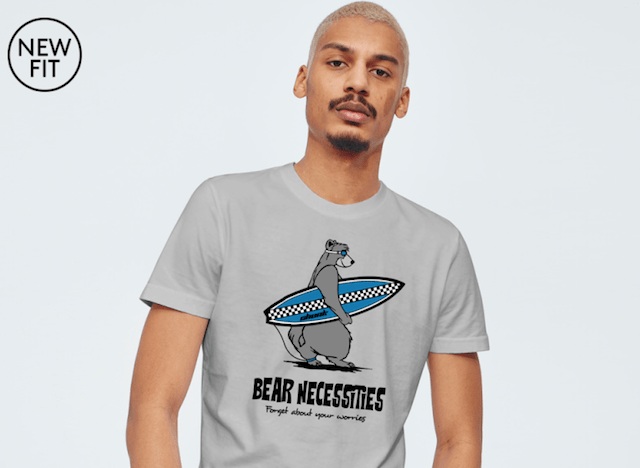 Instead of over-glorifying the success of the mega-brands mentioned above, we're going to shine a light on
Chunk Clothing
, an SME that was an early pioneer of the original graphic t-shirt trend back in 2001. Co-founder, Martin Howard talks shifting consumer tastes towards unique, the pull of independent design, tapping into the high street decline, and why straight to the consumer is
always
the way for brands such as his.
Real Business, (RB): When did you start Chunk clothing
Martin Howard, (MH):
Chunk was founded in 2001 after a drunken conversation in a pub with our mates. Someone had a Haynes car manual on the table next to us which prompted a conversation about how cool it would be to put some vintage Haynes car manual illustrations onto t-shirts.
RB:?What makes your 'graphics brand' stand out from others in the market?
MH:
"To give our online platform a unique selling point we often develop exclusive designs, which can only be purchased on our website. We also work in season/short-lead and offer new products every 6-8 weeks which allows us to react quickly to the zeitgeist by jumping on exciting and timely trends.
RB: What was it about UK retail in 2001 that made you think that your business idea was dynamic and disruptive
MH:
We felt there was a gap in the market for original vintage graphics never seen before on clothing; we also felt there was a resurgence in retro nostalgic imagery that would resonate with the market we were going into. As we've seen with the rise of the likes of Supreme, this consumer appetite has only increased. A significant number of retail consumers increasingly want originality and unique design from their clothing products.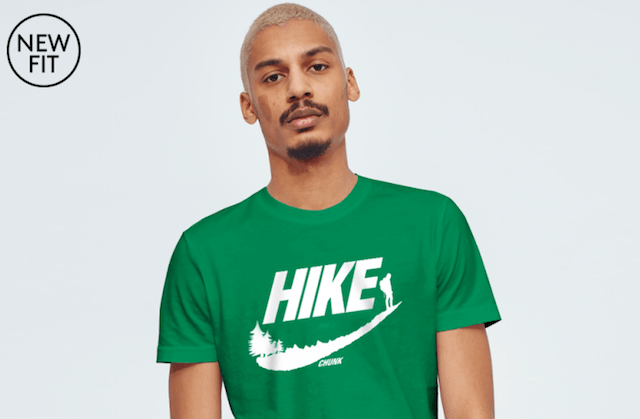 RB: What's your mission statement at Chunk Clothing" Has it changed as you've grown?
MH:
?Our mission statement has not really changed that much since we started. We've always been about creating fun wearable graphics on good quality affordable products. The aim of our products is to tap into nostalgia with a nod to trend but also with an emphasis on great subject matter and character research.
RB: Does a successful business require a timeless" mission statement?
MH:
For us, success comes from staying true to our brand DNA and heritage, and at the same time being open to re-invention and innovation when it comes to the subject matter, graphic style and application.
Humour has always been a big part of who we are as a brand, along with iconic graphics.
We have a lot of fun doing what we do, and we think our customers recognise and appreciate that.
RB: What are your plans for the business over the next two years?
MH:
The independent retail sector, which was a key player for us, is now so small as a result of the dominance of the high street multiples (who are mostly own brand, concessions and vertical), that we're starting to look elsewhere. Whilst we still sell to some independent retailers, the rising costs of sourcing and production is making wholesale more difficult and the margins are often too low to be sustainable. So now our key focus is growing our direct to consumer business.
RB: Does the high-street decline allow space for innovative SME brands to facilitate this change of consumer appetite with their more unique products?

MH:
The high street is a mix of fast fashion, which is often cheap and disposable, and traditional department stores, which are sterile, conservative and often out of touch with changing customer needs.
Because of pressures to achieve high margins, the mid-end chains often compromise on quality and originality. But consumers are waking up to this ?" that's where we come in with our high quality, unique products and straight to consumer edge.
But, in answer to your question, yes, we believe the tide is shifting and consumers are savvier especially when it comes to composition, quality and the ethics behind a brand.
Consumers are beginning to tire of lacklustre, unoriginal and generic products.
We're happy to think that that Chunk Clothing is part of the positive customer sea-change where consumers value creativity, quality and customer-first attitudes when buying from clothing brands. We had a very profitable year last year, which says something doesn't it? [article id="131923″ title="See the 'Workspace' that Chunk Clothing calls home"]
Share this story