Business society has become increasingly vocal about including different kinds of candidates in the workplace. Considerations such as racial and ethnic diversity, and recruiting from a talent pool that includes differently abled people, have crept up the corporate-social-responsibilityAgendas of many forward-thinking businesses.
But how about the differences you can't see How about job candidates from various social and economic backgrounds" For these business owners and senior staff below, class-based discrimination is no less serious an issue in recruitment and workplace culture.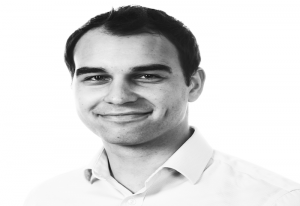 Sector: Property construction and development
Role: Head of development
What's your definition of classism in the workplace
Classism, as I see it, is essentially discriminating against or making assumptions about colleagues or employees depending on their upbringing or socio-economic background.
In the construction field, for instance, there has traditionally been this idea of ?blue-collar" and ?white-collar" jobs – and that some people are inherently better suited to a particular profession or way of life.
I think the industry is gradually moving away from this kind of thinking, partly because it has seen a large influx of overseas talent in recent years, but it still exists to an extent.
Can SME employers do more to achieve a socially balanced workplace
SME employers are probably behind the curve compared with larger corporates in terms of ensuring best practice around diversity hiring in general. This isn't necessarily their fault; larger employers have processes in place and larger teams who can prevent these issues"from occurring.
An SME might have one person responsible for vetting candidates, so there is room for human error or unconscious bias, so they need to be extra vigilant.
Role: Relationships & Self-esteem coach
Have you experienced classism yourself
Absolutely! I think the issue is more pronounced in high profit yielding office-based businesses. I used to work in corporate. I vividly remember being asked about what private or boarding school I went to, and people being surprised when I told them I went to a state school.
However, my own lack of 'posh education' hasn't held me back in my coaching career at all. The fact that I've grafted a bit in my life inspires my clients to achieve their own goals if they apply a similar amount of ambition and personal drive to what they want to do.
How did you get over the 'class barrier'?
Corporate offices still have their issues where that's concerned. However, with life-coaching, people are my focus.
You'll find that no matter how privileged, or deprived a lifestyle a person in emotional pain has led, their internal issues can often be the same. These issues are down to the quality of their relationships with others, and not attached to their levels of social or economic privilege.
That's why businesses should recruit from a diverse social pool of people, as underneath the layers of race, ethnicity and 'class' we all have similar personal and professional aspirations and face the same issues at work and in life.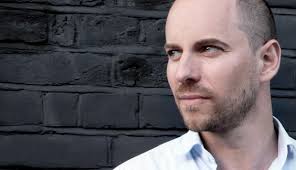 Role: Founder
How do you achieve social diversity in your business?
Social understanding is instrumental in our process. In our projects, the user or customer is always the starting point and understanding who they are and what makes them tick becomes the project driver.
We work across diverse venues and locations internationally, including sports stadiums, arenas, food markets, luxury retail, and the high street. We encourage juniors to run projects too, and develop their own opinion and encourage debate.
Do you think overrepresentation of ?middle class" employees is a British issue'?
I believe the old class system is an antiquated idea.
Education levels globally are phenomenal, read the late Hans Rosling's Factfullness?, the opportunity to reach your potential is really only limited by ambition and hard work.
Role: Founder
Why doesn't class get as much airtime as race in workplace diversity discussions?
It's an unseen issue in my eyes or simply not perceived in the same way. The old boys club is still an acceptable phrase; universities still thrive withthe social class structure in place.
Young professionals set their challenges to fit in and be within the structure rather than fighting it.
Whilst filters are in place I feel those on scholarships and those that come up through the ranks can still get beaten to promotions for example by the employers friends from their own distinct classes, but how you evidence this, challenge this or create a support group like you do for gender imbalances or race or cultures is a lot harder to do.
How do you put class diversity into practice in your business?
I hire smart and talented people from varied careers, class, countries and backgrounds. This brings experience and personality.
I have criminal barristers now corporate lawyers; junior lawyers who have developed into directors; overseas lawyers retraining in the UK, all this allows a talent pool that helps nurture diverse thinking.